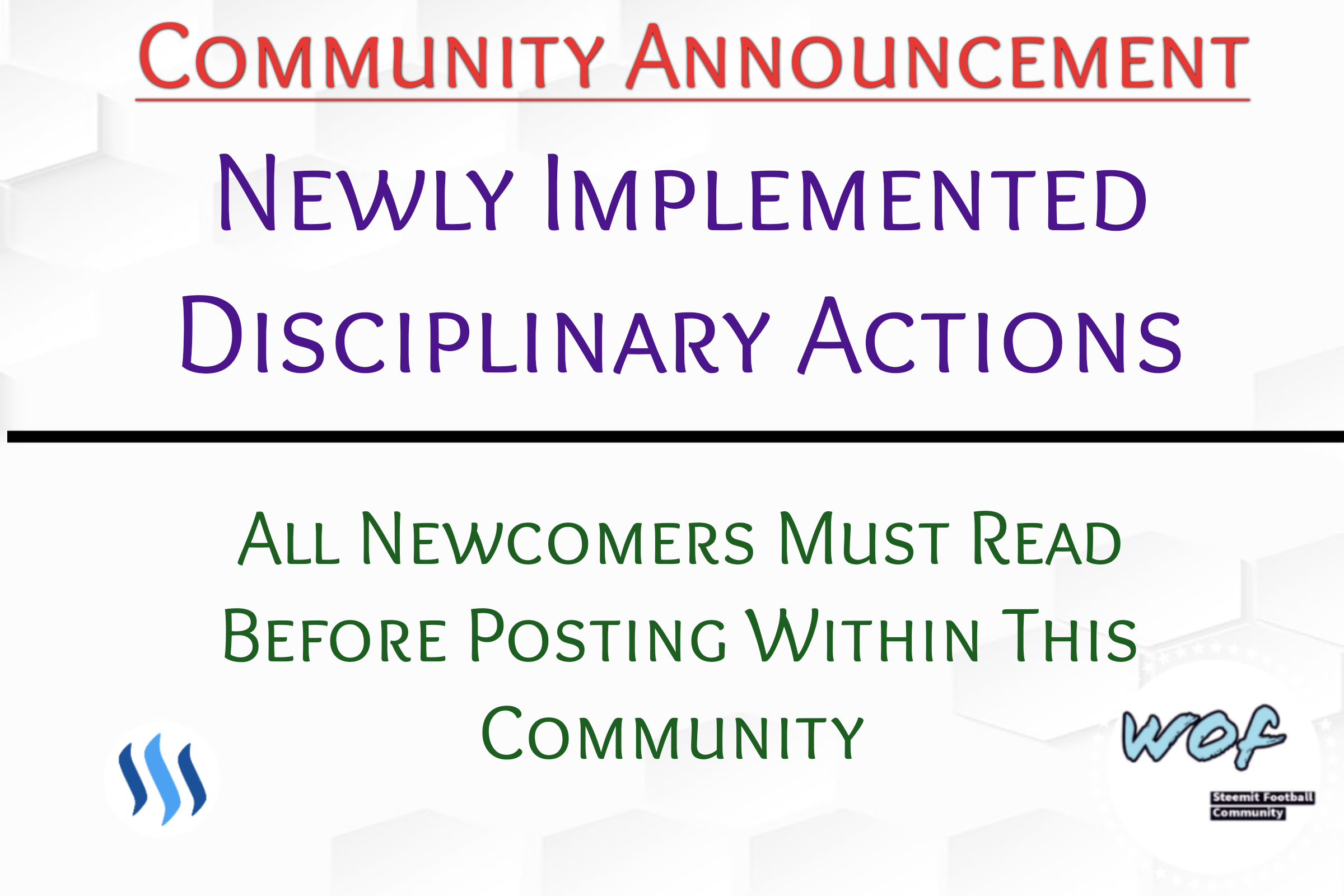 ---
Greetings football lovers,
About 6 months ago, this community was created to create a safe space and converge people who share a passion for the game of football, to be able to create and promote good contents about the sport here in this community. I quite remember, we started off with just a few active members including @theatrorve and @marcybetancourt who have been with us from the very beginning and are now part of the moderation team.
For many members, it has been a learning journey as they have learnt how create great contents with the help of our pinned tutorials. These were meant to provide them with relevant information and guidance so as to not breach any rules we have set up from the very beginning including ; observation of content ettiquette and where to obtain copyright-free images
An excerpt from the introduction post of the community can be seen below clearly spelling out the rules each member is to abide by, while sharing contents within our community.
---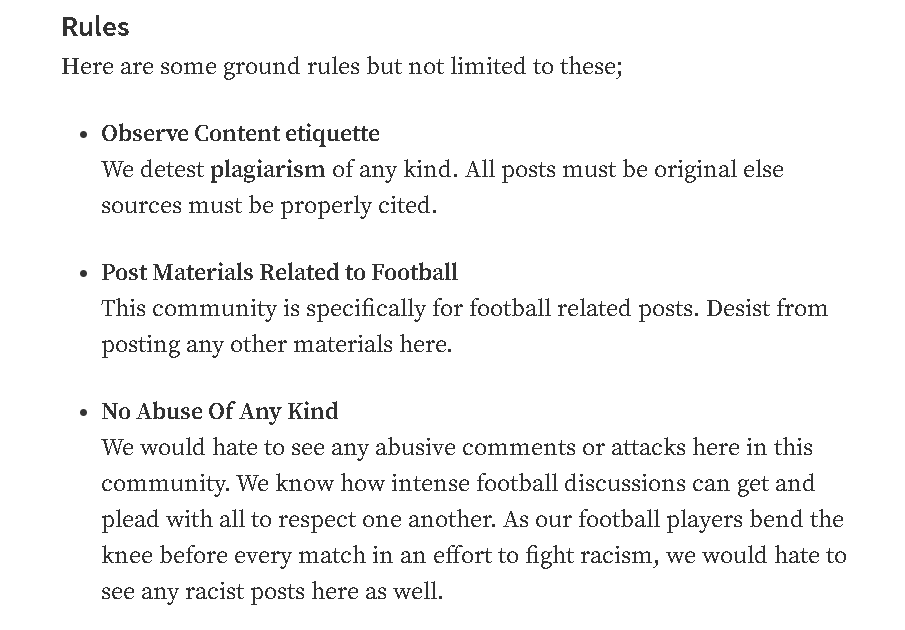 ---
Initially, it was quite difficult to get members to abide strictly by the rules so we took time to guide them in order for them to fully understand how the system worked here. But the reality is that we get newcomers in our community on a daily basis who need this guidance.
For this reason, we were quite lenient on this matter and gave a grace period for members to learn and be accustomed to our norms and traditions.
However, there is now a change in approach: All newcomers are to read this post before sharing any content in the community as stated in the poster of this article.
OUR DISCIPLINARY ACTIONS
---
All posts within our community must be original, copyright-free and void of any abuse as indicated in our community guidelines above. Various guidelines have already been provided to assist users on how to go about this. Visit the provided links for further instructions;
---
Effective immediately, any user found guilty of plagiarism or content abuse will be banned from this community and place on the "muted" status, after which they can no longer share any content here.
---
Already two users namely ; @sabirr004 and @moneymakeonline have been banned out of this community.
---

---
We hope that this will serve as a deterrent to all the prospective content abusers and will put a stop to this very bad habit we have experienced among a few users.
If it can't be done without content abuse, it must not be done at all.
Many thanks to @steemcurat01 (the steemit team) who have shown as enormous support and guidance throughout our journey with this community. I really appreciate your love and generous support.
Thank you for your attention
cc:
---

Join our World Of Football Community
---
Delegate to our official @worldoffootball account through the following links:
50 SP | 75 SP | 100 SP | 250 SP | 500 SP | 750 SP | 1000 SP | 2500 SP | 3500 SP | 5000 SP
---