This is loose sand/ideas that form when material suddenly becomes agitated...most of the time due to added water that cannot escape and thus the liquified soil/fake idea cannot support any longer the weight/rational thinking.
At first sight it looks like being solid/true but with a little agitation or under pressure/influencers this might change.
Objects/ideas exposed to this environment may sink until the weight/importance of the displaced material and the submerged object/idea have the same weight and therefore make it stop from floating.
Reminds of some behaviour on social platforms full of quicksand.
Quicksand
art & motion by Werner Hornung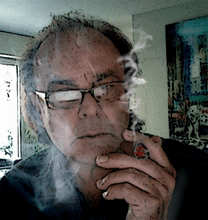 The better you look the more you see