This should come as no surprise since Sony kind of has Japan locked down as far as consumer demand is concerned and Microsoft has always (and likely always will struggle) to have any sort of actual competition against the gaming giant Sony on the island nation.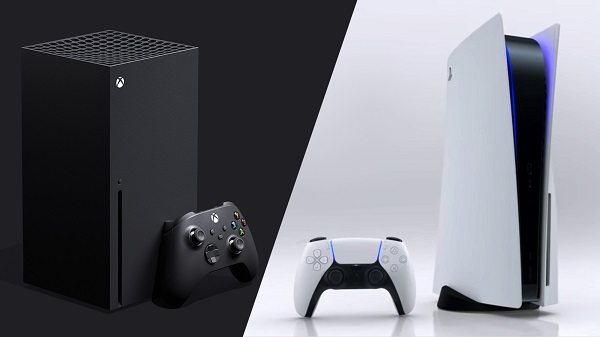 src
It's 118,000 for Sony and a mere 21,000 units for the Xbox. When you consider the population of Japan is over 125 million and that they are one of the most gaming-mad countries in the world it isn't difficult to determine that these sales numbers are not accurate reflections of actual demand numbers though.
Multiple sources have stated that the amount of sales are basically "however many the two companies can put on the shelves" at any given point in time. Basically if a store has either of them, they sell out immediately and there is a massive backlog of people who are still waiting to get their hands on one of them. Compound this with the new "grey market" where people use bots or inside connections in order to purchase dozens of units so they can sell them on outside markets for massive markups also makes it difficult to get your hands on one of them, even if you wait in line for it.
src
I don't know if there is anyone out there that is rich / insane enough to pay these prices but there must be since this screen capture is not an isolated incident. This is an outlier of course but it is not uncommon to see the consoles being sold for at least double what the retail price of the unit is.
Worldwide the figures are a little less embarrassing for Xbox but the PS5 still has around double the demand of the Xbox series X or S.
Both consoles have their factories working around the clock in an attempt to keep up with demand which will likely continue to soar as we get closer to Christmas. Both consoles are going for $500 with disk drives and $100-$200 less without. I am not very clear on the difference between the Xbox Series X and S, but for some reason there is a $200 price difference.
src
I'm not going to look into the difference but I would hope that it is more than just a disk drive that is missing on the "S." It could be something strategic to bolster sales. I don't have any idea and I am not going to find out because I have no intention of getting either one of these.
I will eventually get a PS5 but not during the holiday craziness. I still have a backlog of around 20 games on my PS4 that I haven't even played yet so it will be pretty easy for me to sit back and wait for the holiday madness to pass before I even think about getting involved in it all.