Have you ever wondered why God chose Mary to be the earthly mother of His Son Jesus? She was just a young woman in her 15s or 16s - she came from a very modest family that we don't even know parents from, and from a very humble town called Nazareth in Galilee. Because she? Why not an older woman, with more life experience, from a wealthier and more prestigious family, and from a larger and renowned city?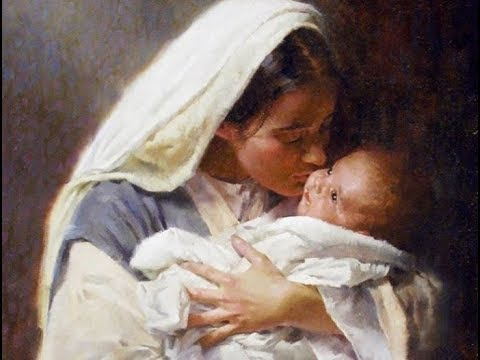 Source
God chose Mary because He does not look or value what we human beings look at and value. We look at the outside, on what is seen, while God concentrates on the inside, on what cannot be seen, on what is in the heart. "Jehovah does not see what man sees; For man looks at what is before his eyes, but Jehovah looks at the heart. "(1 Samuel 16: 7) And as Mary's heart was sensitive and devoted to God, God favored her.
I invite you to read Luke 1: 26-56 - and then we will break down some reasons why God could have chosen Mary as the earthly mother of His Son Jesus:
1) Mary was a secluded, pure and consecrated woman - "... and the virgin's name was Mary." (V. 27)
2) Mary was a humble and simple woman, who recognized her dependence on God - "... Here is the servant of the Lord ..." (v. 38) - "... God my Savior ... has looked at the lowness of her servant ..." (vs .47.48)
3) Mary was a submissive and obedient woman at the command of God - "... be done with me according to your word."
4) Mary was a woman full of faith - her cousin Elisabet said of her: "And blessed is the one who believed, because what was said to him from the Lord will be fulfilled." (V.45)
5) Mary was a woman full of praise - "Then Mary said: My soul magnifies the Lord." (V.46)
6) Mary was a woman full of joy, even though the most impossible and the most unlikely was happening to her - "... my spirit rejoices in God my Savior." (V. 47)
7) Mary was a woman of the Holy Scriptures, of the Word of God - in El Magnificat, her beautiful worship of God, she proved to have known very well the passages and themes of the Old Testament concerning the Messiah that was to come (vs .46-55)
8) Mary knew very well the God she served - for her, He was the "Lord", "God my Savior", "the Mighty One", the "Holy One", the maker of "feats", the exalter of the "humble" ", The giver of" mercy "from generation to generation (vs. 46-55)
 
When the angel Gabriel was sent by God to give the good news to Mary - that she, being a virgin, was going to conceive and give birth to a son who would be called "Son of the Most High" - he said: "… Hail , much favored! The Lord is with you; Blessed are you among women ... you have found grace before God. "(vs. 28 and 30)
Friends: God's eyes look all over the earth, seeking more "Mary" s - men and women apart, humble, faithful, biblical, full of praise and prayer and joy like Mary - through which He can carry out His purposes and His eternal plans for the good of humanity. Could it be that you and I are theirs? Could it be that you and I are also favored and blessed, because we have found grace before God? So be it.