Today is Wednesday. I am sitting on my bed, listening to music on MTV Base, trying to write something that makes sense and just feeling low. I had just finished a video call that filled me with light and a little high and now I want it to continue but real life has to intrude as it always does when you are having fun; my data is not enough to do video calls. To make matters worse, I have not been out of the house since I went to my friend's father's funeral some Saturdays ago. Some days, I don't even see my courtyard. I wish I was somewhere else today. You know I wish I was back in Abuja right now.
---
---
Abuja is the capital of Nigeria and it is located in the north central part of the country. I think one of my most interesting moments in my life was spent in Abuja. I didn't have many friends over there but I didn't deny myself the things I loved. One of my loves is good food. By good food, I mean food I like. I am quite finicky with food so don't get it twisted. Those who are close to me will tell you this. In Abuja I had so much fun eating the food I liked. One of my favourite places to go eat was the Niger Delta kitchen at Wuse 2.
I am from the Delta and my mom groomed me and my siblings on fine cooking. Starch and owo soup is one of my favourite dishes. In fact, I have friends whose moms have come to know this and they keep a plate waiting for me whenever they prepare one and I am aware of this. At the Niger Delta kitchen, they prepared a wicked plate, I tel you. The soup was rich with choice bits of meat and I always did eat it to my fill. I also tend to bump into folks from back home who had come to Abuja to hustle, so it was also a meeting spot of sorts.
---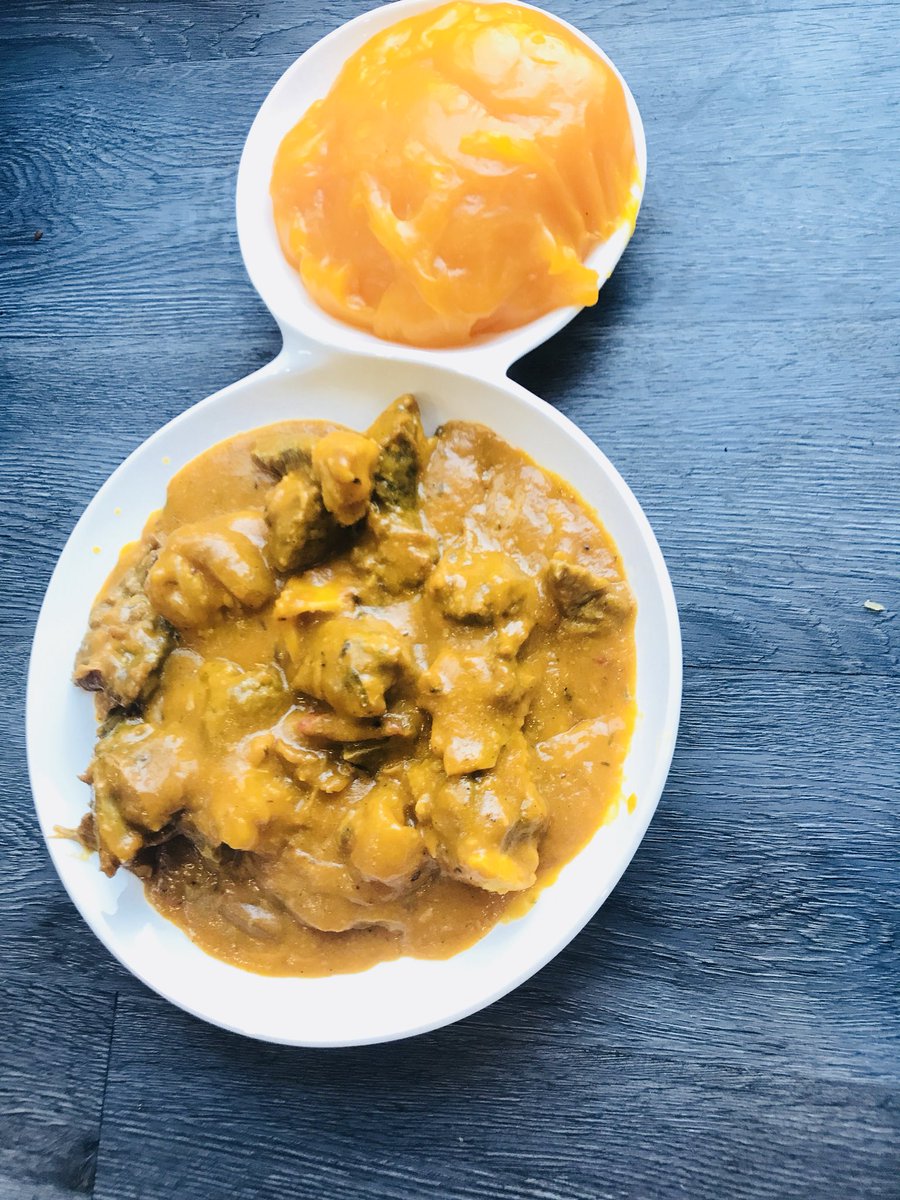 ---
At Kubwa, there was this bar that I frequented. A heavyset lady with pretty daughters served some really wicked dishes which included okra soup and foofoo as well as white soup (I can't remember the Igbo name now). The white soup was my favourite as it was one of the heavenly soups I have ever tasted. Sometimes I would go to Kubwa market and dig into some jollof rice, sauced goat meat and moi-moi (Bean pudding). After such meals, a bottle or two of Guinness stout went down the right way and quenched my thirst in the best way possible.
A colleague of mine back in those days who grew up in Abuja used to take us out at night on strolls in Kubwa and that's how I discovered masa and suya. Masa is made from rice, I think. It is like rice cake or something. Suya is simply barbecued beef or veal or chicken sometimes. We would wash it down with some soya milk or kunu (a drink made from millet I think or was it sorghum?)
On a Wednesday like this, I would go to evening mass at one of the Kubwa catholic churches (I can't be bothered to remember the name now, sorry). I loved the parish because there was this girl that I was friends with then. She could whip up a great meal and she was one of the lectors so evening masses was a compulsory thing for our friendship to work. Well this hooligan didn't mind as long as I got fed before going home. Another reason for going there was the choir. The choir was one of the tightest I have ever heard. The day they did the alleluia chorus, men I had chills all over my body. The church was built in such a way that the choir was place on the gallery along with other members. So I would sit myself at the gallery on the right. I could watch the choir and the altar alternately. It was awesome.
There was a spot at the junction on the road to the Catholic Church that was always crowded in the evenings. On the days that I could not get to eat at my friends', I would get rice, beans and stew there. I loved their pomo (Boiled cow skin). It was always really big and filling. It soaked in all the sauce and tasted damn sweet. My cousin introduced me to the spot and I never missed an opportunity to dig into their mouth watering sauce.
I don't swim or drive so no pools or lakes for me. I think my idea of a good time is good food, alcohol, books and great conversation. Well it was what I would be doing and where I would be today if I could. Let me get back to my meditations, music and writing. I have arrived at Hiptv now. at least there is power to indulge in all of these inanities.
---
I didn't have pictures to capture my own time there as I am not much of a picture person, so just indulge in the few I could grab off the internet.
©warpedpoetic, 2019.