I kissed her on her lips. It was two lips touching, no tongue, no spit. She smiled an unsure smile as I turned to the door. I guess she wondered what it meant. The door was open and Eugene was staring at me, or rather he was staring at the scene he had just witnessed. I shook my head and walked past him. As the front door closed behind me, I heard the beginnings of a quarrel but my thoughts on that fled on seeing her on the swing.
---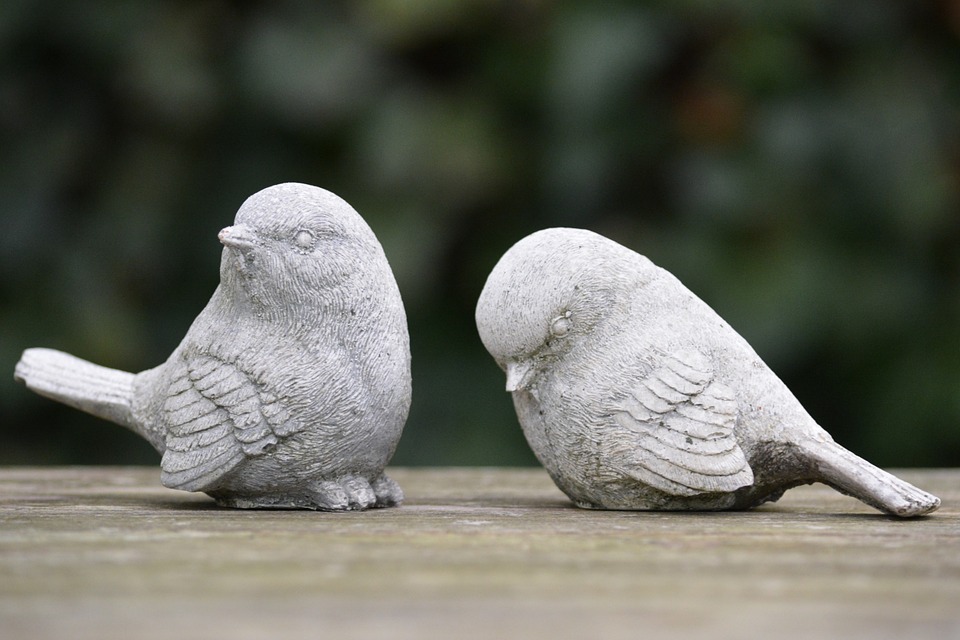 ---
She had a green sweater on and she wasn't moving, just sitting on the swing, staring at her hands, wondering. I could hear my boots crunch the gravel on the driveway as I walked towards her. I could hear the distant murmur of the sea but she paid us no attention. I took the empty swing seat beside her and sat down. The groan of the swing taking my weight roused her from whatever world she had fled to. She looked at me and sighed then she turned and faced forward. I had not come to talk to her. I was done talking, so I too stared forward.
"They will quarrel over anything these days."
I studied her hands twisting the hem of her skirt into a knot and smiled despite the situation. It had taken me thirty years to wean myself off the habit of twisting my shirt when I am agitated.
"I am sorry."
"It is not your fault. They had already started drifting apart before you appeared. I heard the soft arguments they tried to pretend never happened. They seem to think that if they pretend that they never quarreled then it would become true."
"Well, couples quarrel but that does not mean they don't love each other."
"He is having an affair with his veterinary doctor. Mother says she takes care of his dogs and he takes care of her pussy cats. She found it funny. I don't think it is funny. She talks about you a lot with regret I think. He hates it when she talks about you, your success, your wealth. He hates you."
Mabel always had a cruel sense of humor but picturing Eugene having an extra marital affair was difficult. He had always been a straight laced guy. It was why Mabel had married him.
"People get to an age where they start feeling like they were missing out in the beautiful things of life and the need to try something new becomes a bone in their throat. The veterinarian is not your mother and I know that Eugene loves your mother a lot."
She snorted and bent her head to study her palm. Her hair was woven in thick weaves. She had lots of hair. That was Mabel's gift to her. My bald head was my testament to my attempts at scalp follicles.
"Will I be staying with you now?"
"If you want to."
She nodded and stood up from the swing. A loud crash came from the house. We looked at each other and I saw the sadness in her eyes but I did not see surprise or fear. This had happened before. It seemed like she knew more of my friends and their eighteen years love affair than I did. I ran back to the house.
I pushed the door opened and stepped into a scene from one of Shakespeare's immortal plays. Mabel stood to the side of an overturned stool, her hands over her mouth, tears in her eyes. Eugene was on the floor, his back resting on the wall as if he was relaxing except there was a huge gash on his head, broken pieces of glass on the floor beside him and a slow moving pool of blood under his left lap. I rushed to him and bent down, placed two of my finger tips on the side of his neck to feel for flowing blood beneath his skin but I felt nothing. I placed the same fingers close to his nostrils but I felt nothing. My friend, my best friend, who had wooed my girlfriend, plotting with her to make me look like a fool on our wedding day was dead and not by my hands. It was so funny, I wept.
I raised my head to watch her watch me. Her eyes were wide with fear and shock. She had not expected this, I think. She had expected the fight to be violent but not death. I turned away but turned back as I saw her turn to look at her mother. There was so much hate in the look that I moved back as if it was a physical thing directed at me. Why would she hate her mother so? Mabel what have you done?
I brought out my phone and began to dial the police and an ambulance service to come and handle the matter that was lying on the floor, slowly growing cold. I heard a chuckle and raised my head with the phone on my ear to see Mabel laughing silently. She looked at me, shook her head and waved her hands in apology. I watched her until her mirth subsided.
"When you came in today, determined to see your daughter and welcome her into your arms, I felt so sad for you. You came with fairy tales of how she would welcome you and how beautiful a woman she would be. I almost wanted to tell you but I thought it better if you saw for yourself."
I stood up from beside Eugene's body and turned to see the front door close. She was gone. Mabel burst into unrestrained laughter. I walked up to her and slapped her hard. The laughter stopped and she stared at me with those big eyes.
"I was a fool. If I could have seduced him why did I think another could not do the same thing?"
"What are you talking about Mabel? You just killed a man! Your husband and you are here speaking in parables! What is wrong with you?"
"Oh my Banjo! My beautiful Banjo. You do not know? Your friend was not satisfied with having me; he was also sleeping with your daughter. She is just eighteen."
---
TO BE CONTINUED
---
warpedpoetic, 2019.