My people speaks
My people speak of gutters
Yawning besides torn asphalt
And the hungry feet of concrete eyed kids.
My people speak of puddles,
Of frogs and mosquitoes holding concertos
And scoffed knock off shoes
Averting eyes from puddled reflections
Bringing curses and death.
My people speak of swallowed sceptic tanks
Breeding cockroaches - invaders
From distant planets, sleeping, eating,
Shitting between stories and education.
My people speak of these things
And more in their sleep
When the power is out
And the generator is croaking fumes
And the night is soft with heat,
And the baby is saying his prayers
And empty stomachs are growling
Gbrr, gbrr, gbrr
My people speak of these things
And more.
---
This piece was first posted on the mirakee app. I had a creative spurt last night. I have been reading Langston Hughes' poems. I love the simplicity of his images and the dance in his words. It is a beautiful thing when poetry is true to the time and place from which the poet wanders out of. In his poems, you can find that essence of the emancipation era, the civil rights movement, the negritude movement and other influences that made the Harlem Renaissance a cultural signpost in the history of american literature.
---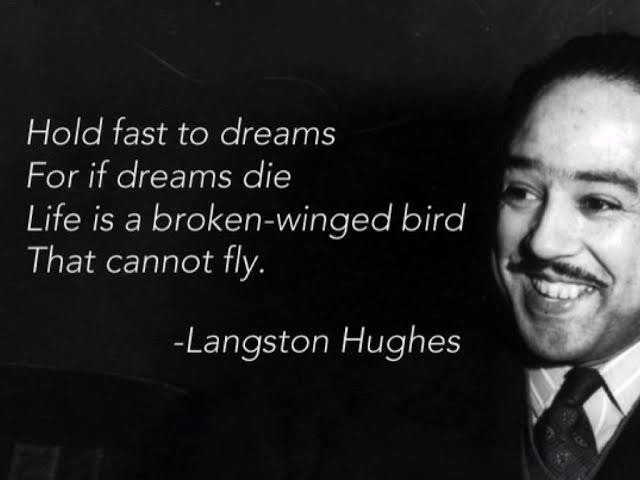 ---
I have always believed that poetry is as the poet is. It is the sum total of the poet's life and experiences told in the most private of the poet's voices,- the voice with which he or she weeps alone, the voice with which he or she whispers to the walls, the voice that never speaks out or speaks out loud, the voice of conscience, of empirical truths, of love, of dreams and fascinations, of life. To write great poetry is to have lived a rich life.
It is my dream to write poetry that is not beautiful for its alliterative sagacity or its imagistic satiation but rather for its musicality and simplicity. I want to write that poetry that a man on the streets may recite even as he struggles with wheel barrow and prays for a better day. I want to write that poem that a girl on the verge of womanhood would hang on her bedroom wall and recite to herself just before she steps into the sunlight day. I want to write for my people, to give them truth, to give them joy, to show them lies, to carry their pain.
Langston Hughes was able to do that. He was able to be a bard, a voice, for his time, for a people's story, for a culture and that for me, is something worthwhile to leave behind on the sands of time. The piece below was also first posted on the mirakee app. I hope you enjoy reading the two poems as much as I enjoyed writing them. Good morning.
---
Look at us
Mr policeman
Look at us, -
I'm bloodied, weary
And you are bold
In your thick-lipped arrogance,
Your baton swinging hard and fast.
Your gun has punched my thigh
And your grip is hard,
Taking possession of my education,
My civilization, my American accent,
My ego, my voice, my wig.
I'm on the ground,
The offspring of no one,
The pitying picture of averted eyes.
Shut up,
You bloody civilian!
Roll over,
Roll over on the mud!
Jump!
Do the frog jump on the mud!
Mr policeman,
Why do you stop me?
Why do you abuse me?
Why do you beat me to the ground
Like yams in mother's mortar?
Are we not brothers
On Sunday when the priest,
Vestment scented in incense,
Says yea and amen?
Are we not lovers
On Fridays when the deejay,
Hands spinning canned songs
Draw our hips together
And draw promises from our lips?
Shut up!
Bloody civilian!
Roll over,
Roll over on the dust!
Jump!
Do the frog jump on the dust!
---
Previously posted both poems on the Mirakee app.
©warpedpoetic, 2019.