Sometimes, just before I fall deep into the darkness that sleep brings, a thought would come to me, a verse for a poem. I would grasp at it like my life depended on it and try to drag it into this world. I would try to give it breath, give it new words or old words even that I have configured to fit into the new song that I seek to create. After three lines are crafted, three strings joined together from the tangle of thoughts half asleep, I rise quickly and try to save those lines and maybe expand them into a poem before they slip from me. For, despite the efforts I have put into crafting and making it strong in this world, my hold to such lines are tenuous and do not often last long. Just an errant thought, a mosquito buzz, a sudden surge of electric power and the thought would slip from me faster than an eel. I would sense the thought there, just beyond my reach but no matter how hard I try it would not come back to me and if it did, it would be a formless, shapeless thing that would simply refuse to bow to my needs.
---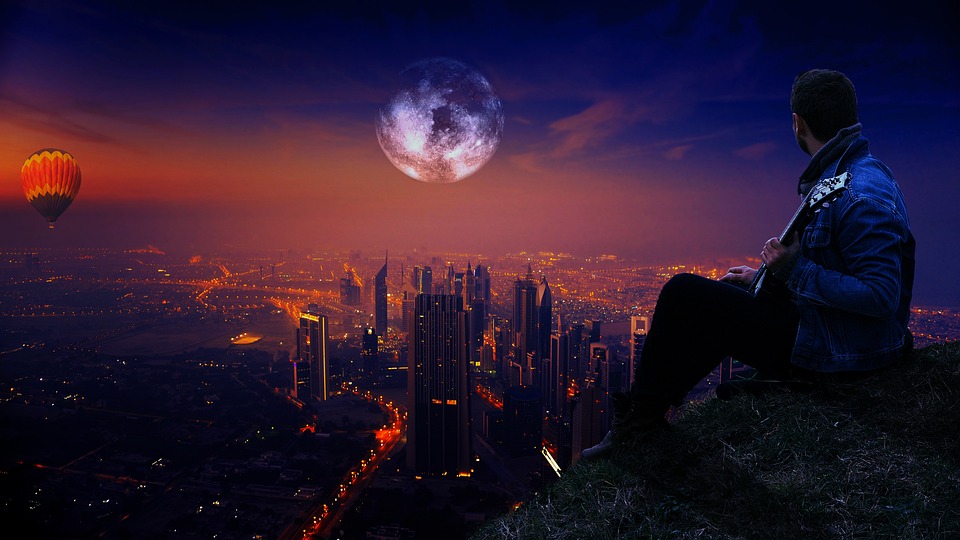 ---
Sometimes, in desperation, I would try to fashion something out of the pieces that still float about in the ether. Sometimes those pieces turn into something beautiful but within me there would always be the dissatisfaction of knowing that my subconscious had given me a gift but I had let it go because I was not strong enough to make it whole and real in this world. There are times when after creating something out of all the tickles of memory of pale dreams, I get irritated by my creation and tear it to pieces. This is how bad it can get.
On the other hand, these thoughts come when I am at rest, when I have given control of my body over to my brain to do as it deems fit. They come when my thoughts are not ordered and I am in between worlds – the world of sleep and the waking world. Now no one likes to be awaken at that stage especially if sleep is hard to come by. You know that going back to sleep would not be that easy but I am controlled by inspiration, it would seem. Yet it is a fickle thing, for there are times when the thought assail me and beg me to be and I let it. I get up and begin to write only to get to a point and find that the premise of the thought is faulty. In fact, I find that i have wasted time feeding a crippled idea.
All these things put together has made me more careful of how I react to such inspirations. I look at the concept, the possibility of having the tools to make it real i.e. experience, will, words. I ask myself what I would achieve and if my answers are not satisfactory, I abandon the thought, the idea to the ether. I used to be greedy for ideas to express myself in new ways, in any way no matter the lack of fundamentals to the expression – message or sense, but now I hunger for ideas that would speak to me, be true to me, make me think, make me afraid to breathe.
Last night, the River Ethiope came to me, bright in the moonlight, then women in white came dancing in the sunlight, then girls dark of skin came, shiny with oil and sweat, then my pale face silent within the waters came. The image was clear and I swear the words that fell from the ether were beautiful but I refused to be manipulated into leaving the sleep I had worked hard for. I thought about the words and the conjured images then I left them with my brain to do as it deemed fit and went to sleep. When I woke up, the idea had not fled but that first inspired verses were dead and lost to me. I crafted the poem Just Before Dawn from what my brain had saved for me. It may not be as pretty as the inspired verses my half asleep mind wrote but it is mine nonetheless, all mine.
I cherish these poems that come from my subconscious because they speak of deeper things that are sometimes beyond me. It feels like my connection with something bigger than me, like the universe talking to me. To create is to do something akin to what God had done and when inspiration comes as a single errant thought, pale, lighter than air, already fading away, I sense that it is the universe sharing a part of the stuff that God had used at the beginning of time. This is the biggest gift, to be able to do at least to an extent something in the nature of what the universe has done time and time again.
It is not the creation that entrances me, it is the process. When I read a piece by my hand, I do not marvel at the lines, the alliterations, rhythm and rhyme, the mood, the voice, symbolism or imagery, no. I consider what and how I had been able to do it without deliberately following any literary rule, or trying to pour my knowledge of figures of speech into it. I wonder at how, I who is poor of speech can gather words together in hand and create poetry. This is the pleasure that I speak of when I write. It is the process not the product that interests me. I actually do not read a poem once it is written and shared. I do not actually enjoy reading my poetry. I just enjoy writing them.
Subconscious based inspiration is rare and as a result I have to work at writing poetry. I have to do it every day. Some days I write really good poems and some days nothing seems to make sense. I have however learnt not to force my muse for inspiration. I leave her to work her way around whatever grievances she may have towards me, knowing that she loves me above all and when she is done being petulant, she would come and feed me with words that would make me shine bright even if it is for a time.
---
warpedpoetic, 2019