So I watched a sunset and I wanted so much to paint it like one Renaissance man about town but what do I know of hues and palettes, brushes and canvass? I can't even draw to save my life. The purpling reddish-orange splash on the horizon drew me in. It is one of the awesome wonders of life that nature remains the grand master of artistic excellence.
---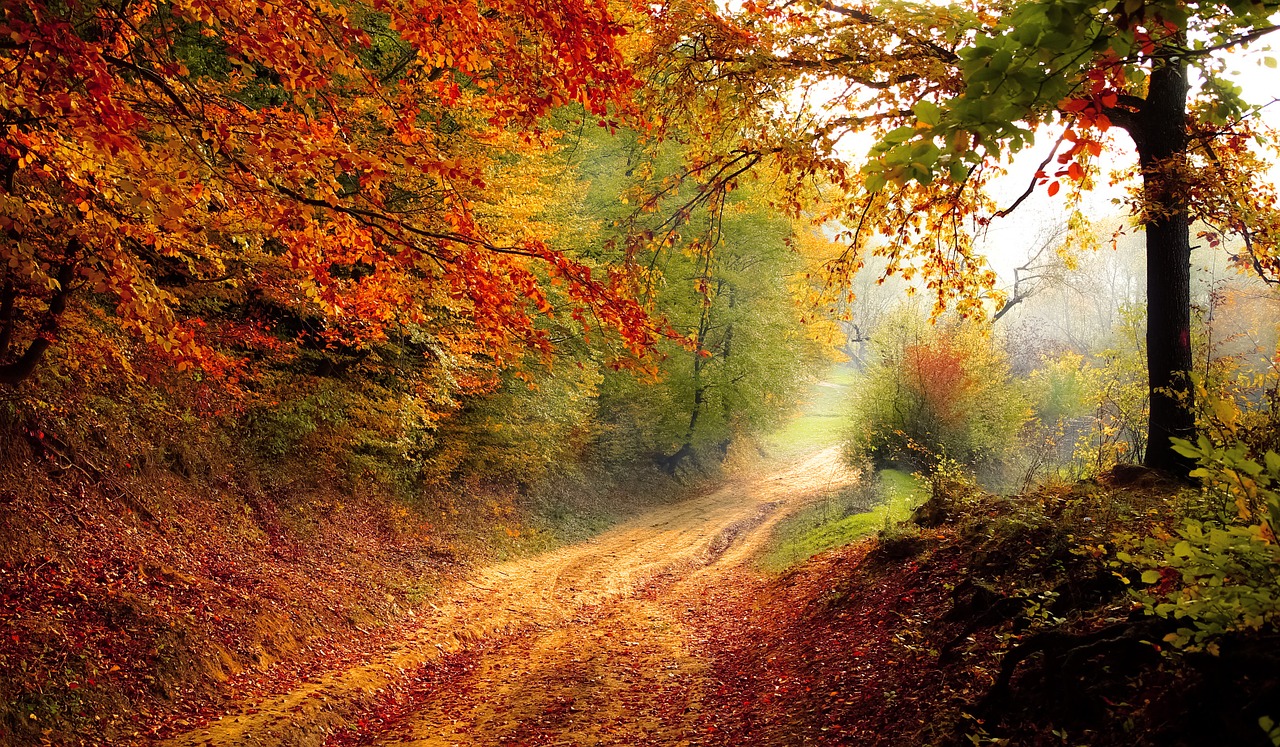 ---
See the salutations of the palm
Before the festivities of the wind
Or the battles of the storm
Before the ever silent earth,
Don't you see nature's power within?
Don't you feel her vibrant hues,
Explosive rages, sweet caresses
As a show of how much love
She has to give?
To describe beauty is not easy especially as beauty is individualistic. Some persons find beauty in cogs, grease, pipes, engine oil and the smooth rumble of a well oiled machine running in full capacity. Some find beauty in the lines and shapes of a perfectly barbered lawn with flowers placed in proper order while others prefer the delinquent mishmash of flowers and vines that can be found in an untouched woodland. I have never liked ordered beauty but that is my own perspective.
Those elaborate coiffed parks and gardens are fine but I derive much pleasure from seeing a beautiful flower amid brambles, I cherish a polished pebble picked from a tumbling stream than staring at a staid fountain as clean as tap water. I like the wild, untamed, unaltered beauty that nature offers. No artist can beat nature at the game of crafting beautiful pictures. She has been at it for eons.
I have always promised myself that I would one day have the financial wherewithal to travel the world, see beautiful art, historical landmarks, otherworldly cultures and peoples as well as see some of nature's most spectacular pieces of art. I think that would be the culmination of my search for beauty. I want to worship, to find pleasure, to fall in love, to capture within me, every natural wonder that my legs can wander to as well as man made wonders that have stood time's unstoppable march.
Seeking for beauty should be a part of every man or woman's pursuit. We should be able to take in the essence of the beautiful everyday sights as well as the rarely seen, beautiful sights that may come our way just once in our life. I remember a scene like that which I'll never forget.
One of my hobbies is watching people. I could be in a bus and I would just watch people live their lives,- talk, love, quarrel. It helps me better understand my world and yes, it adds fodder to my writing. So one day, many years ago I had reason to go to a restaurant to wait for my younger brother. I sat outside as I had no intention of eating or drinking there but soon it began to rain so I had no choice but to go into the restaurant. Luckily for me, the patrons were few so I had a table to myself.
After waving away the waiter and pressing my headphones closer to my ears to drown the noise of the rain on the roof, I turned to study my companions in that small space of time. Across from me was a family of five. This family had the looks of wealth to them. It was the sort of family that most people would envy. The woman was coiffed, made up, hair done, jewelries blinking all over her neck and wrists. She had enough gold to pay some peoples rent for two years. Her husband sat regal like a king, his wristwatch blinking the time even as their two boys looking full bodied from good food broke into a vast array of fried chickens, yoghurts, cakes, pastries, sauced goat meat and whatnot. A little distance from them, as if forgotten in a postcard, sat a single girl, young and silent, watching the table with hungry lips, her hands pressed to her laps, her clothes a counterpoint to the wealth the family exhumed,- their maid.
I studied them as I am wont to do and I noticed something, - the man and his wife never spoke to each other. The woman pressed the screen of her very expensive phone while the man jostled his eyes between his phone and the tantalizing buttocks of a nubile girl wiggling across to the entrance. I watched the woman frown as she noticed her husband's eyes escorting that buttocks and I shook my head. They seem to have everything. They looked beautiful, perfect but it was just show.
As I ruminated on my observations, the entrance door opened and a family sailed into the restaurant dressed in wind and rain. They were dressed simply. The woman had only her earrings on and her wedding ring and the man had nought but his wedding ring on. Their clothes were of the popular wax print that is quite cheap to buy and it had seen better days. The two children,- a boy and a girl were as poorly dressed as their parents albeit a little better. I watched them take their seats from the corner of my eyes.
At that moment the distinction between the first family and the second was so obvious, it hurt. The father of the new family sent the kids to the cash register and they made their orders and returned back with a single cup of ice cream and two spoons. One cup of ice cream for four people? I was perplexed until I saw the children eating the ice cream while their parents laughed and commented.
The man brought out his phone and began to show his wife a video. She burst into laughter and the children gathered to see and soon the four of them were laughing merrily. The parents never tasted from that ice cream and they never bought anything for themselves. As I watched them, I felt the need to again compare them with the previous family and it became clear.
The previous family has everything but it did not look beautiful to me. The later family, though looking hard up exuded more love and joy than the wealthy family. For me, the later family was beautiful despite the lack of gold and good clothes. The happiness oozing from them in the little they had was enough for me. I do not know what either of those families were going through or if it was a one off for either of them but I do know that they made me come to understand what it means to be beautiful.
Where there is unrestrained joy, freedom, peace, life, there's beauty. Nature is beautiful in and of herself. She needs no structuring. We too are beautiful as we are part of nature's design, no one should say otherwise. Good morning.
©warpedpoetic, 2019.