Hey Guys..!!
Meet again with me Wahyu Nahrul
Today I will be working on homework given by one of our professors @stream4u.
The topic given by the professor is money management and portfolio management. In my opinion, this is a very interesting topic to discuss because it is very relevant to our daily lives which are always related to money.
Okay, let's get into the discussion.
Money Management
SOURCE
Money management is something that we hear very often, but many of us don't understand the meaning of this word. In my opinion, money management is an action taken by a person to regulate the income he gets so that he can use the income to what is really needed and money management can avoid excessive spending and even spending on something that is not important.
We often see many people who want to become investors so they can get passive income just sitting at home. However, they on average always spend all the income they get without paying attention to saving some of their money for these investments, so this is where money management is needed. This is very much needed by investors who like to invest their money in various places such as stocks, cryptocurrency, gold, etc.
Of course, when we take steps to invest, we must also be prepared for all the risks that exist, because all the investments we make must have a risk of loss that we cannot avoid. This is also often forgotten by many investors, so that many of them use all their money to invest, whereas when they experience losses in their investment or they are in need and in an emergency, they do not have any funds to use. This is very important to note for investors who invest their money in any sector, money management is very important.
My Future Plan on Money Management
There are a number of things that I have prepared long before this article was created, for friends who want to follow my method please follow them after understanding correctly, because the way I do this is not necessarily compatible with all my friends, make this my article as a reference for one of the methods, you might be able to adapt in your own way.
The first thing I do in money management is to write down all the income I get for a month. Then I will make a list of what I need for the next month (we call it basic needs), after the money for these basic needs is met, I will divide the remaining money into 2 things which are for investment and emergency money.
SOURCE
In investing I usually invest in cryptocurrency and gold. In determining investment, I first looked at the type of investment which of the two investments was experiencing a decline in price. For example, if this month the cryptocurrency is experiencing a decline, I will buy this digital coin to invest in. Usually, I buy Bitcoin or STEEM coins so that later I can "Power Up" to my steemit account. Meanwhile, if this month the price of gold is falling, then I will buy gold and store it in a safe place.
SOURCE
For emergency money, I use it for urgent needs and I don't take it into account. For example, a few months ago where we had to stay at home to avoid disease outbreaks. So that's when this emergency money will be used to buy items needed while staying at home.
Portfolio Management
SOURCE
Portfolio management is an action to manage our investment asset portfolio so that we don't experience big losses when investing. This is the same as when we want to buy cryptocurrency, many people are lulled by the very high level of price fluctuation of crypto coins, even though it can be a very deep bankruptcy hole for investors who do not have knowledge of the world of cryptocurrency.
What you have to do if you want to invest in cryptocurrency is to first identify the risks that will be accepted if you face a loss, then use free funds, aka funds that are not too important so that you can freely buy and sell cryptocurrency. Then the most important thing is that you must always be patient in learning cryptocurrency, there is nothing that is instant, everything needs a process, there are times when we lose, and then we will win in the end, enjoy all the process and be a winner.
My Future Plan on Portfolio Management
There are several coins that I would like to include as my investment target. The first is, of course, the king of cryptocurrency, namely Bitcoin.
SOURCE
The reason I want to have Bitcoin as my investment crypto coin is that its price is increasing. As we all know that the price of bitcoin is getting stronger over time. At the time of this article, Bitcoin price was touching the $ 54,591.56 mark and it is the cryptocurrency with the highest price at the moment and is ranked 1 cryptocurrency.
The Latest Price Of Bitcoin
SOURCE: CoinGecko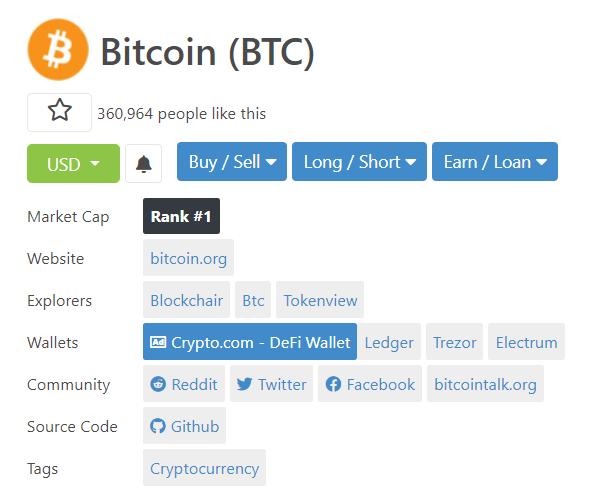 Bitcoin Rank
SOURCE: CoinGecko
And I am sure that the price of Bitcoin will continue to increase in the future because we know that the Bitcoin supply is limited to only 21,000,000 BTC, while the number of Bitcoin that has been mined and is already circulating in the market now amounts to 18,665,800 BTC, which means that there is only less than 3 million Bitcoin left that not mined by the miners yet.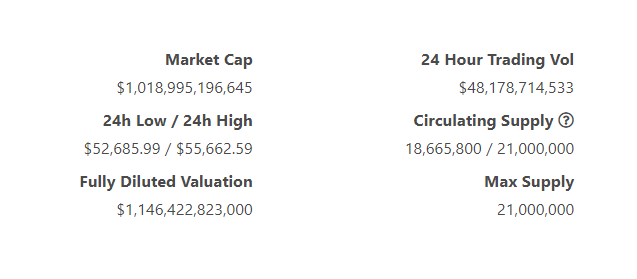 Total Current Circulation Supply Of Bitcoin
SOURCE: CoinGecko
Another thing that became a factor for me choosing Bitcoin is that I believe Bitcoin will become one of the currencies that will be used as a transaction tool in the market in the future, there are already many companies that provide Bitcoin as a payment option for their products, for example, Elon Musk with his electric car company called "Tesla" which has facilitated payments in the form of Bitcoin.
SOURCE
Then the second coin that will be my investment target in the future is the STEEM coin. Yep, you're not reading the wrong statement, STEEM coins are the pride coin of steemians. Then surely you will ask why not Steem Dollars but STEEM coins? My answer is simple because STEEM coins are needed to be used as power to "Vote" posts on the Steemit platform which will generate Steem Dollars coins. If we don't have STEEM coins on our "Steem Power" then we can't generate rewards for every post we make on Steemit.
SOURCE
If you read our professor's post this week, namely professor @sapwood, then you will realize that the rewards we receive on Steemit each year will decrease due to coin inflation. So from now on, we have to prepare our "Steem Power" from now on to be safe in the face of coin reward inflation. (For details, you can read the article from professor @sapwood here)
Last Word (Conclusion)
That is my explanation about Money Management and Portfolio Management with some of my future plans in managing these two things. My advice, for friends who want to invest in either cryptocurrency or other things, don't jump into it because you just want to try it, because you will definitely experience the loss first. Get into the world of investing seriously and learn from every experience you get. I am sure you will definitely get the end that you aspire to.
Btw, for my plan which I explained above. You can follow it, but once I explain, don't take it at face value. Learn everything first and take the positive things you can take so that you can be successful in investing and definitely manage your money and portfolio.
I apologize if there are still many mistakes that you can get when reading my explanation earlier, I would be very grateful if you told me in the comments column below.
Thank you for reading my blog, hope it will be useful for all of you. 😁
CC: