Hello Everyone,
After I have won the 03rd place of this month #spud4steem a lot of new comers in Sri Lanka community wonder what this "Power up" is.
This is to explain, what is power up and how you can do it.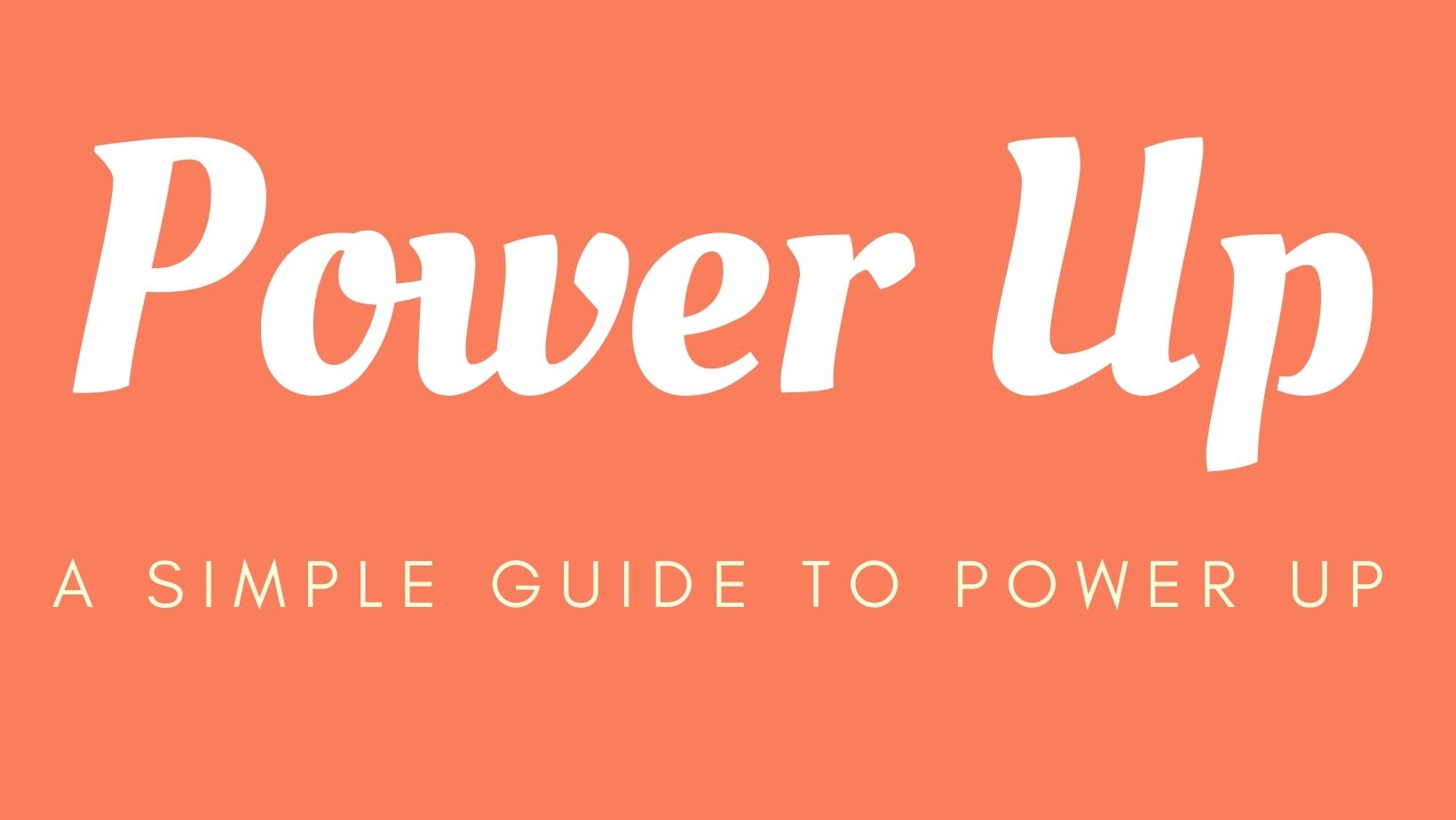 Introduction

Before moving to power up we need to understand how the reward system works in this platform.
When we write a blog, we have an option to choose how we get rewarded. By default setting, it is set as "Power Up 100%" (if you haven't change it when your profile is set). The meaning of 100% is that we will receive the full reward as Steem Power (SP).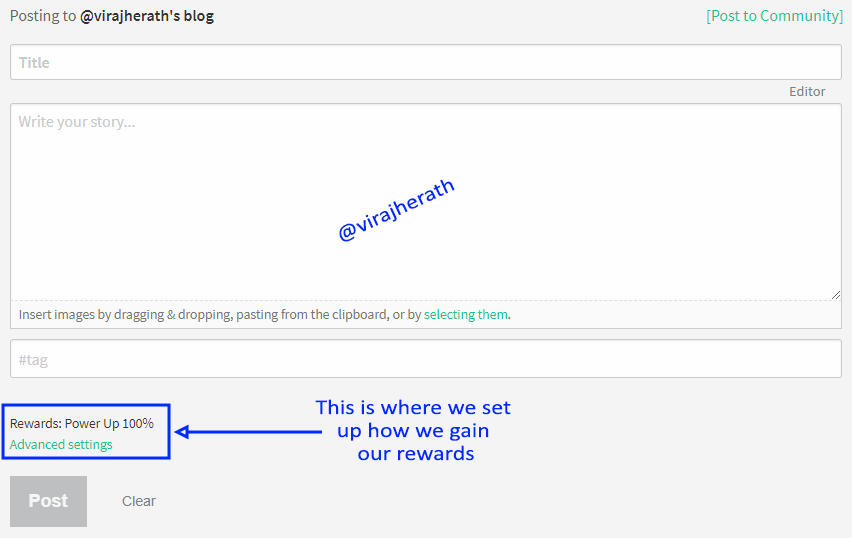 Figure1: Reward set up for your blog

However, you can change this by clicking "Advanced settings" option.
There you have 03 options, what we need to choose here is,
"50% SBD / 50% SP"
Once we choose that option we will receive our potential reward as SBD (Steemit Dollars) & Steem Power.
Note: With the price fluctuation the setting has to change to get maximum rewards. For the moment SBD has a value better than $1 USD. In such periods, I would always advise you to choose "50% SBD / 50% SP" option. If the value of SBD is less than $1 USD then the setting should be "Power Up 100%"
In 7days (one week) time of your publication, you will receive your reward and once you Redeem your rewards, you can check the balance in your wallet.

Now that you know how the reward system works for your blogs, let's see how we can turn our potential earnings into SP
Convert SBD to STEEM

To do Power Up you need Steem, so, we have to convert our earned SBD into steem first. Let's see the process:
- Go to the "Wallet".and you can check the earnings,

Figure2: Wallet with your earnings
Here you can clearly see that under STEEM it says
>" Steem can be converted to STEEM POWER in a process called powering up"

As you see I do not have enough STEEM to power up, but I have $11 SBD. I can convert these SBD into STEEM,
Simply click the arrow next to SBD amount and then choose the "Market"
- In the "BUY STEEM" section enter the amount of SBD you want to exchange for STEEM.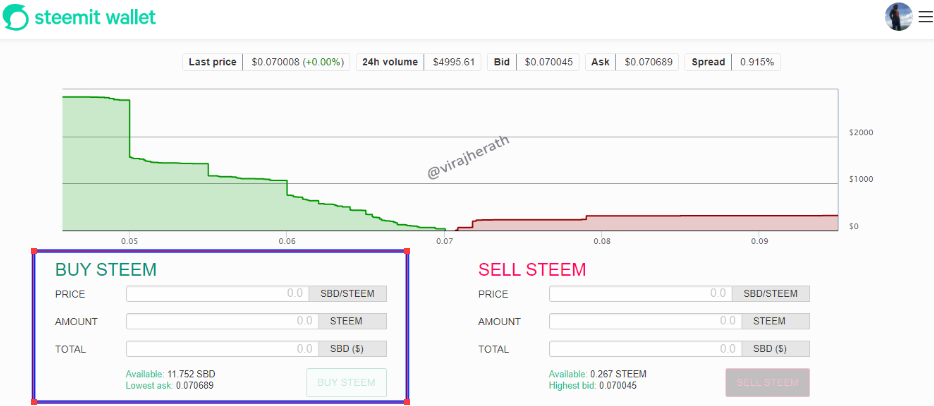 Figure2: Steemit market place to convert SBD & STEEM

As you can see I have $11.752 SBD available. The market is quite good in recent days and I have decide to convert $10 SBD as an example for this tutorial. So, I have enter the amounts and click "BUY STEEM"
- Confirm the Limit order

- Use your Active Key to confirm the password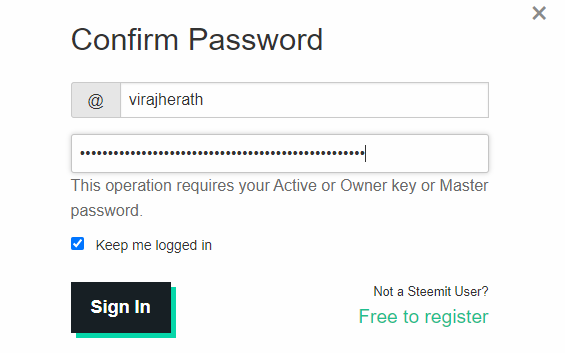 When the limit order confirms your STEEM balance will be updated in the wallet. Go back to the wallet after a few minutes to check the balance.
🚀 Time to POWER UP 🚀

This is how my wallet look like after converting my SBD. Now you can see that I have STEEM to POWER UP 💪

Figure3: Wallet after converting SBD
Drum roll please... 🥁🥁🥁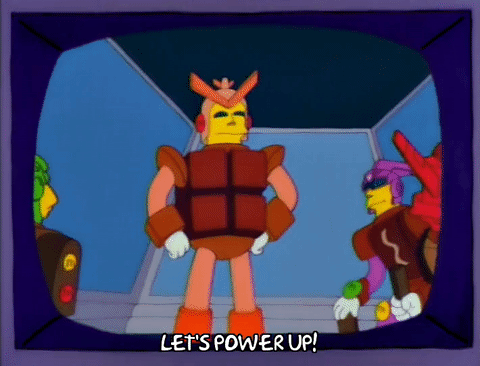 source

Now all we have to do is click "POWER UP". Then enter the amount you want to power up in the pop up and click "Power Up". Confirm the Memo, and in the next window confirm the password with an "Active Key".
---
Done, I have done it successfully. This is the prove.

Figure 4: Wallet after POWER UP
Why you should POWER UP your account

r.jpg)
I believe now you understand that, Power up is a process of increasing your Steem Power (SP) in your account. Let's see why we have to do this,
- Your Vpower get increased
I loved it when I see my 100% vote is 0.12 (thanks to #spud4steem delegation). Your SP has direct impact of the voting power. When you have more SP you can appreciate others simply upvoting them with a good voting power.
- Earn more curation rewards
When you are upvoting the quality content you too earn curation reward. This is the easiest way to earn in this platform.
- Help communities with Delegation
You can help other communities with SP delegations. The community will get benefited with members delegation and increase their upvote value while you also can enjoy the upvote from them and delegation rewards as well.
- Become a Valuable Steemian to the Platform
When you re invest your SBD to steem you become a stake holder of the community and steemit team loves it. Because at the end to run the whole platform we each other have to dependable other than expecting votes from the curation team.
I hope my instructions are clear and will be helpful for you. If there's anything please leave a comment.
Thank you!