Greetings all friends!
So, the contest goes on and I'm glad that participants are posting their promotional posts for our contest. I am very thankful for everyone's participation, as it shows the interest of steemians to spread Steemit around the world.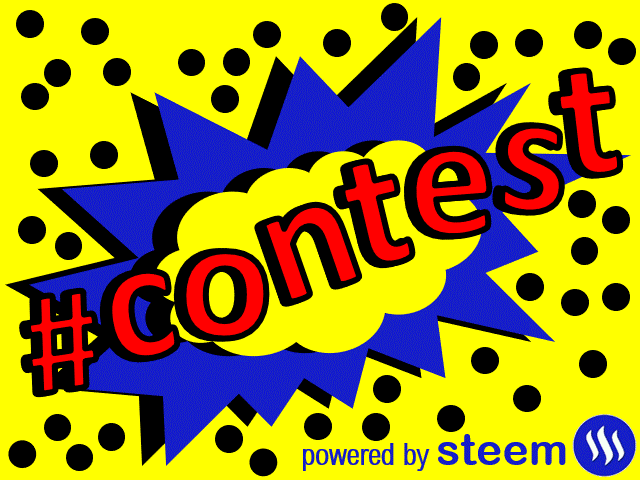 The more participants we have, the better result we can all achieve by spreading Steemit to other global social networks. Your contribution to spreading Steemit is invaluable. By your participation, you thank Steemit for what it gives you all: the ability to communicate, creating friendly connections; rewarding your publications, making them even more valuable.
I urge you to be even more active: take part in a contest: offering a promotional brochure for Steemit that will be distributed to hundreds of pages on Twitter, Facebook, Lindekin, Reddit. Remember that it achieves the goal of our advertising in our unity: the more of us, the better the result.
Our next participants and their publications:
https://goldvoice.club/steem/@cryplatinum/steemit-advertising-by-cryplatinum
https://goldvoice.club/steem/@slon21veka/steemit-advertising-by-slon21veka
https://goldvoice.club/steem/@abu78/steemit-advertising-by-abu78
https://goldvoice.club/steem/@rashid001/steemit-advertising-by-rashid001
https://goldvoice.club/steem/@snoozeslava/steemit-advertising-by-snoozeslava
https://goldvoice.club/steem/@maepoong/steemit-advertising-by-maepoong
We still have other members that I will introduce you to in another update.
I am glad that there are many new contests in the Steemit feed to promote Steemit.
This is a great opportunity for steemians to express themselves and tell all your friends about Steemit and its uniqueness.
We all have to work hard to reach the lofty peaks. And time is helping us a lot right now.
The crypto market is on the rise, our Steem SBD TRX coins are growing. We offer the best social network project.
I appeal to all participants of our contest to read about the project of the incredible charity @sultan-aceh about building a house for @tailah. bayu, with the support of real men @xpilar, @dobartim, @stephenkendal.
https://goldvoice.club/steem/@sultan-aceh/vote-for-home-round-5-for-real-steemians-for-real-champions-promote-the-bigest-value-of-human-being-with-donation-and-vote
Please read a series of posts @sultan-aceh and maybe you could contribute to this great initiative 1-5 Steem?
I ask for informational support of the curators of national communities:
Cameroon (@njiatanga, @saxopedia), Ghana (@njaywan, @oppongk), Nigeria (@focusnow, @bright-obias, @whitestallion), Uganda (@yohan2on), Mexico (@leveuf), Argentina (@belenguerra, @fendit), Venezuela (@adeljose, @anasuleidy, @edlili24, @mariita52, @tocho2, @albenis, @inspiracion, @wilmer1988), Bangladesh (@rex-sumon, @tarpan, @toufiq777), India (@neerajkr03, @rishabh99946, @sapwood), Indonesia (@anroja, @ernaerningsih, @nazarul, @radjasalman), Japan (@cryptokannon), Pakistan (@rashid001), Sri Lanka (@besticofinder, @randulakoralage), Italy (@girolamomarotta), Russia (@filinpaul, @knopka145), Turkey (@alikoc07), Ukraine (@antorv, @olesia) and New Zealand (@kiwiscanfly).
I thank our sponsors: @stephenkendal, @arie.steem
**Thanks for your support our wonderful team CC:-
@steemitblog
@steemcurator01
@steemcurator02
@booming01
@booming02
@booming03
@booming04**
You can read my first post here: https://goldvoice.club/steem/@vipnata/new-advertising-post-about-steemit-competition-announcement
Thank you very much for your attention and support!