Ok are you ready? Sitting comfortably?
OK ok i'll being. I just had an amazing idea 🥳
This is one for all the developers out there in Steemit.
I was sitting pondering all the wonderful places in the world. Now I have visited a fair few but there are so many more on the ever growing list. Now this list continually grows mainly due to wonderful posts I see on Steemit. So I was reading @taliakerch's recent post 26 CENTURIES AGO: BE MY EYES and suddenly it hit me ... my idea that is not the post!
I replied to @taliakerch saying what a great post it was about a place so steeped in history that lets face it the majority of the world have not clue even exists. I then said I would add it to my list and come visit it one day. Then I thought may @taliakerch might think I was inviting myself to say with her, whilst I would love to stay with a local this was not my intention. Although I would happily accept the offer.
My Grand Idea...
This all brought about the thought process that there are plenty of Steemians covering most corners of the globe so we should take advantage of this. My proposal is a kinda App, Tribe or Group (who knows which one is best) that allows Steemians to connect and stay with fellow Steemians across the globe. Like a SteemTravel site @diabolika kinda bag maybe? Those with a spare room could offer it to fellow Steemians and show them around there town #visitingsteemians.
So folks I don't know who would accept this challenge to get some sort of group / app going?
I am throwing it out there to the community and hope to see it come to fruition and visit you some day.
visitingsteemians
---
---
---
---
Check these out, they work well for me: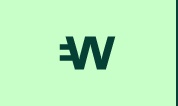 ||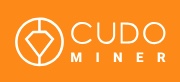 ||