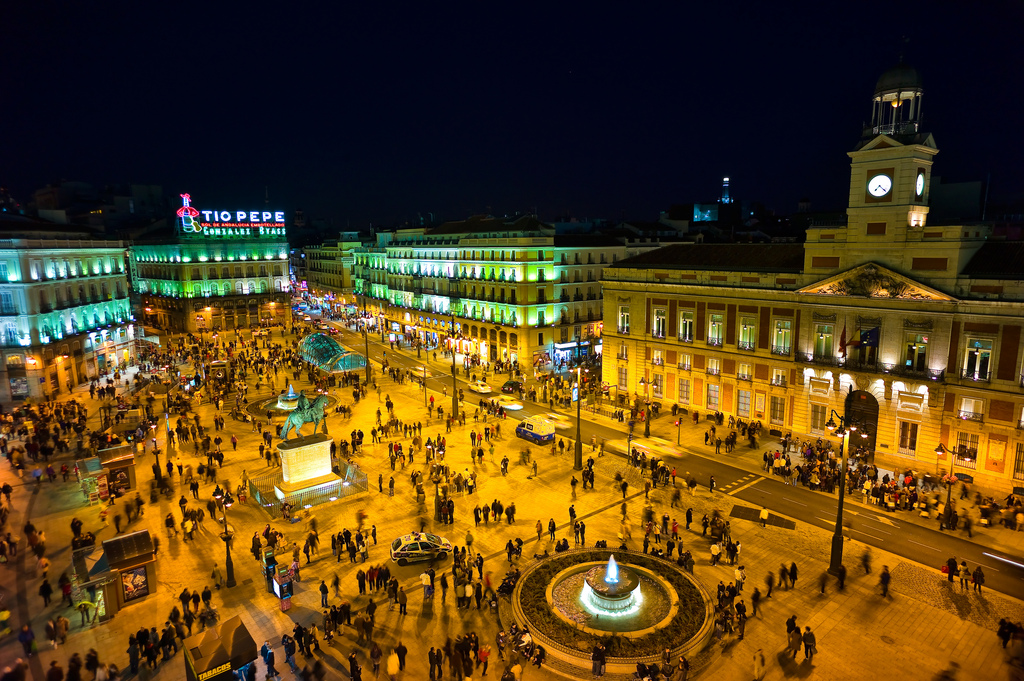 Fuente
Gate of Sun is the busiest square in Madrid, tourist and central par excellence. Remarkable: it has the tower clock, similar to the one in London and the Royal Post Office, which is the oldest building in the square and its bells ring at night.
La Puerta del Sol, es la plaza más concurrida de Madrid, turística y céntrica por excelencia. A destacar: cuenta con la reloj de torre, similar al de Londres y La casa Real de Correos que es uno de los edificios más históricos del país y que en las noches suenan sus campanas.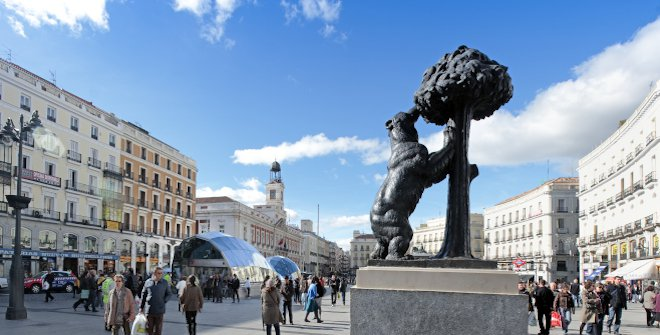 Fuente
The Bear and Mandroño, this sculpture expresses power, as bears are warriors and hardly lose their fights. It can also be interpreted as the bear does not give up, despite the adversity of collecting its food. It is made of bronze.
El Oso y el Madroño, esta escultura expresa poder, ya que los osos son guerreros y difícilmente pierden sus luchas. También se puede interpretar como que el oso no se rinde, a pesar de la adversidad de recoger su alimento. Esta hecho a base de bronce.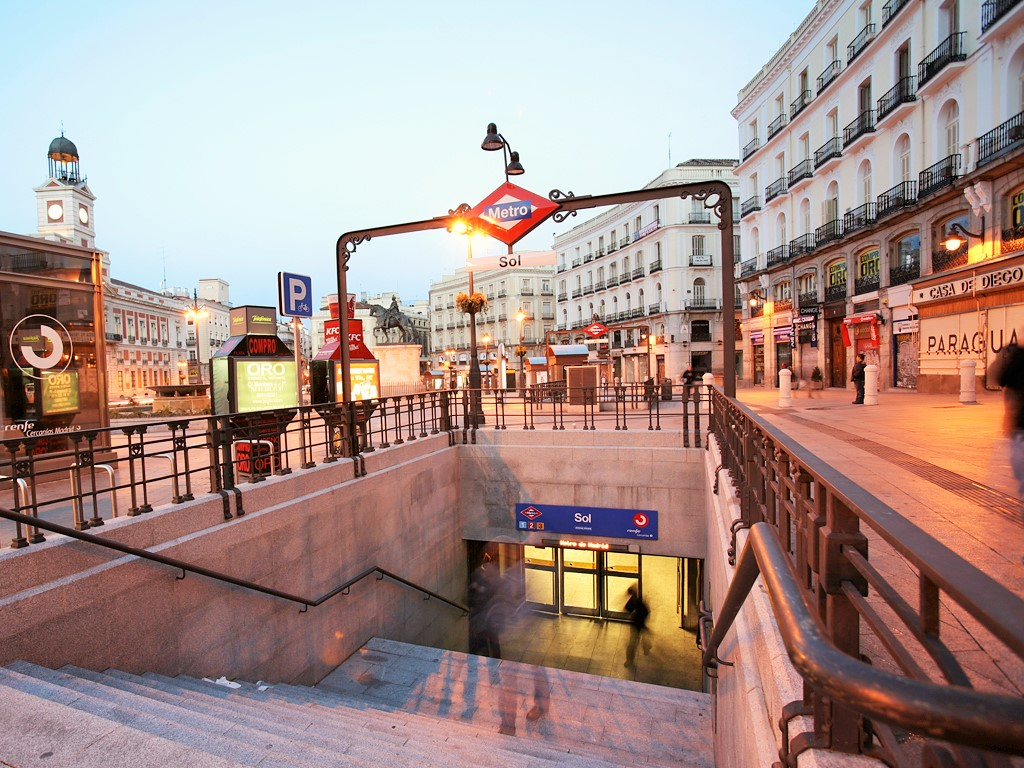 Fuente
El Sol subway station in Madrid, a comfortable and economical means of transportation. Its prices range from 1-2 euros according to the stations or distances traveled.
Estación El Sol del metro de Madrid, medio de transporte cómodo y económico. Cuyos valores oscilan los 1-2 euros en concordancia con las estaciones o distancias recorridas.
Fuente
Kilometer 0. Its number is due to the fact that from there it gives rise to the numbering of the avenues and streets of Madrid.
Kilómetro 0. Su número se debe a que a partir de allí da origen a la numeración de las avenidas y calles de Madrid.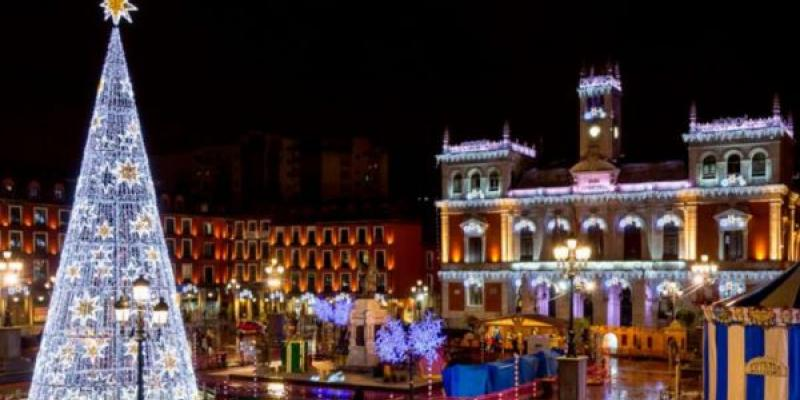 Fuente
The square is full of lights and illusions, too many daily visitors, leisure stores everywhere: hotels, cafes, shopping malls and bars. This tree symbolizes Christmas, union and brotherhood. At night, people dressed up as cartoon characters usually come out to take pictures with the children. If you don't visit the Puerta del sol, in the center of Madrid, did you really go to Madrid?
La plaza está llena de luces e ilusiones, demasiados visitantes diarios, comercios de ocio por doquier: hoteles, cafés, centros comerciales y bares. Este árbol simboliza la navidad, buenas vibras, la unión y la hermandad. En las noche suelen salir personas disfrazadas de personajes de caricatura, para tomarse fotografías con los niños. Sino visitas la Puerta del sol, en el centro de Madrid. ¿Realmente fuiste a Madrid?