Much like how we started the Spring of 2019, we are starting the Fall of 2019 very wet. It's rained for 3 straight days now. Everything is flooded. I can't get back to the garden, I can't mow, I can't even drive North down our road because it has water flowing across it. Basically anything that involves being outside is out of the question until water levels drop. Here is a little video of my neighbors and the field across the street.
I've got these alerts non-stop the past 3 days. This one scared the shit out of me when it came across my bluetooth speaker at incredible volume. Wasn't expecting it while I was out in the barn.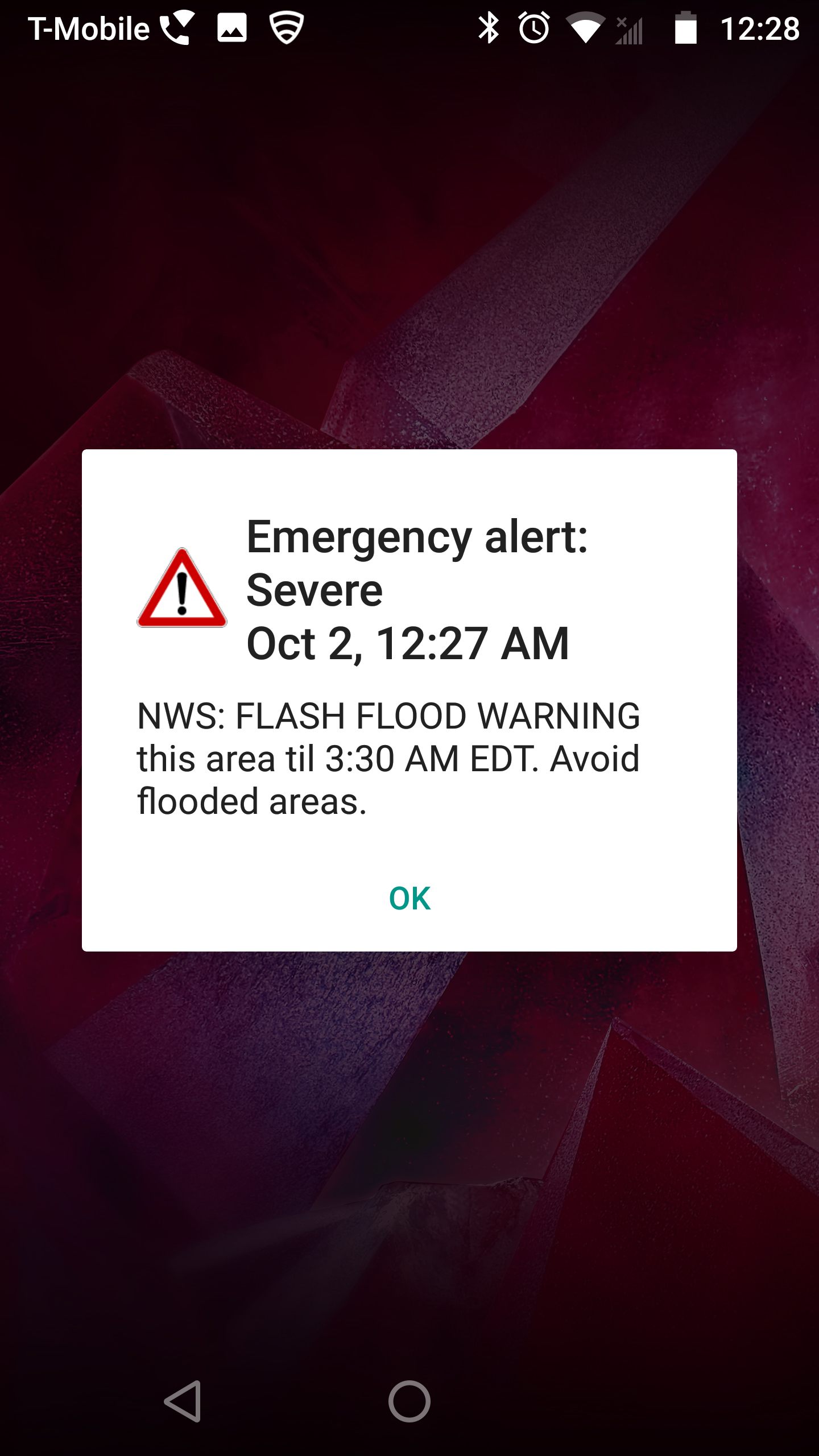 Since it was too wet to get anything done outside, I decided to make up some mixed drinks. Lately I've been on a Tito's White Russian kick. Then I decided to get creative. How about a White Russian made with Chocolate Milk???
I gave it a shot. The chocolate milk was whole and a little bit thick. What was I going to call this new drink? As I refined it, I tried to think of a name. Black Russian was already taken.
Then I mixed in a little white milk to help thin the chocolate. Just then the name of this drink hit me. I'll call it
**The Russian Collusion**
What a perfect name for a perfect drink! Gotta get back to work now. Give that drink a shot, it's pretty tasty!
---
Proud member of Steemsilvergold!