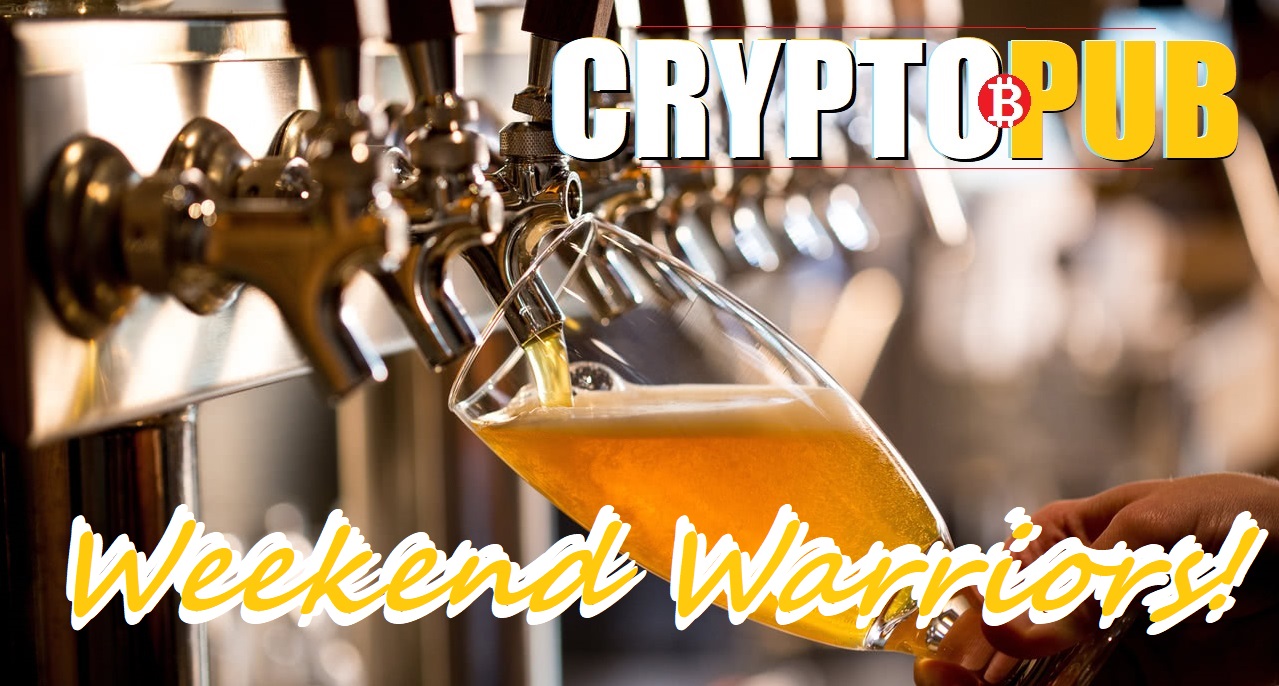 My weekend Warriors are already in the pub and having a drink to kick off the weekend a little early. Not too much has hapened this week but I am curious to see where we are and where we might go over the weekend and beginning of next week. Lets have a drink and see.....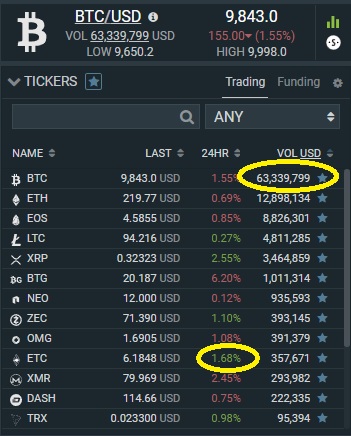 Looking at the ticker today, it is a mix of green and red as Bitcoin is down a point and a half from this time yesterday to just over $9,800 under low volume. Ripple is starting to jump into the green with ETC as they are both up over a percent from yesterday. In the Poodle Race of entertaining alt coins, we are all green with ELF up 2.25% in the lead and FUN in last place close behind and even with yesterday.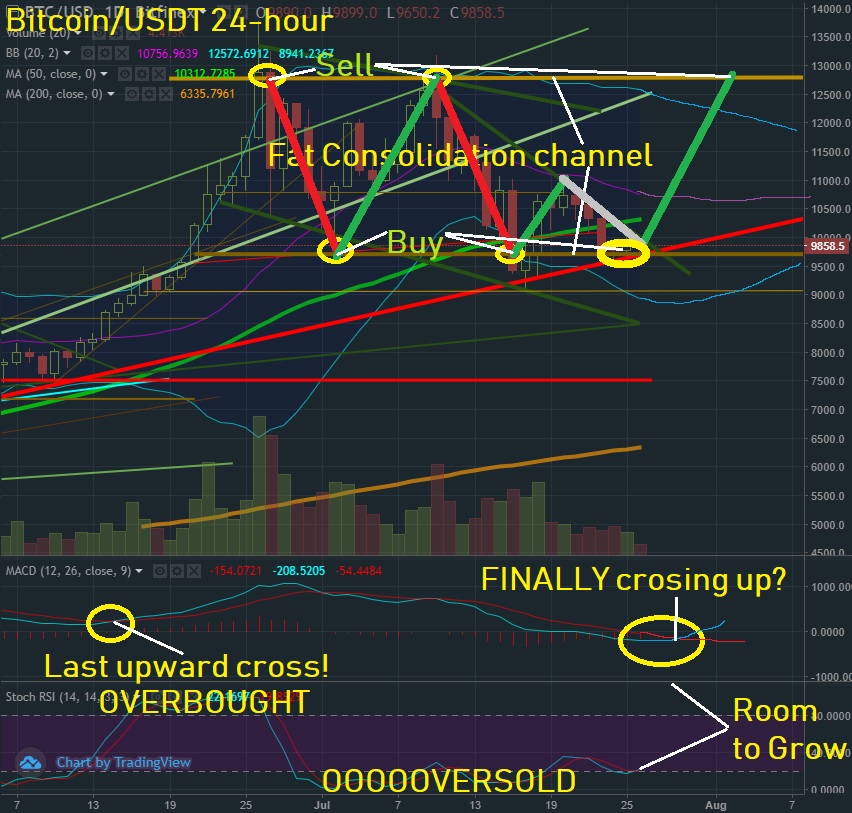 T&A is brought to you today by @slobberchops who is the guy in the corner telling the tall tales https://goldvoice.club/steem/@slobberchops/stories-of-calik-shawsworth-part-two
Looking at the daily BTC chart (where each candle shows the price action against USD) I am looking for consolidation and swing trades. There is strong support at the ~$9,800 level with resistance just under 13k and we are bouncing between them. For the short term, it looks as if the oversold period (to balance out the parabolic rise to 13k) is over as the RSI is up in the middle area again. With plenty of room for growth and an eventual upward cross on the MACD (can you believe the last one was over a month and a half ago?!?) we may see a little more sideways movement over the weekend and a possible jump Monday if trade sentiment has returned. Standing pat with my trades right now to see how this plays out...about 75% in FIAT on exchanges right now so I could get short term wrecked if the $9,800 support doesn't hold. Bottoms up!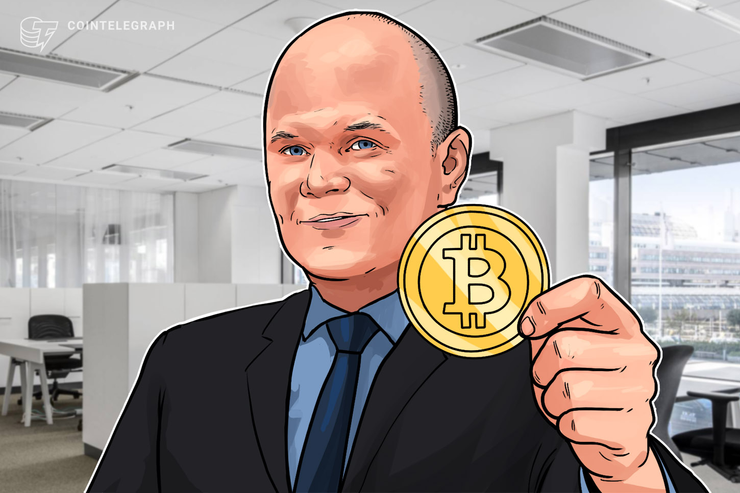 Source/News: 20k here we come? https://cointelegraph.com/news/novogratz-predicts-20k-bitcoin-in-2019-as-galaxy-digital-gets-ico-nod
Thanks to @slobberchops for picking up the airdrop initiative ! You can support the triumphant return of the CryptoPub Airdrop Initiative through a donation to one of the following addresses. We also accept alt coin donations that will be given away in the Airdrop!
Steem: @vanessav
SBD: @vanessav
Bitcoin: 1C6hMc172hbn1q9TFkkkaeeku3DxBju1eg
Ether: 0x27A5E16545fFf9301f52915A951C80D672717A12
SmartCash: SgsDm6PunExWcQKq2hDs7ruSGeiLAsSFLK
Monero: 42h5cfr1xVpgZhcksYZnq5BdXXrA42sCZFrZfz6se6SwHh8r5cX51gnJGqzqmcLS9145aNd3NPvYvMTRep7fxnYeGSmg95p
STEEMLeo - Delegations would be fantastic!