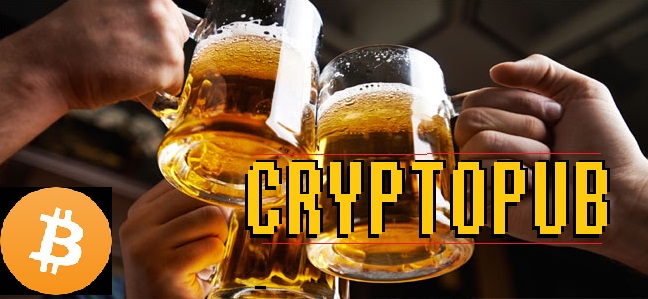 Good afternoon cryptopubbers! I am checking the charts after an interesting week in anticipation of an escape to the weekend. Many folks are here to start their weekend a little early and a fresh Leo Lager should do the trick!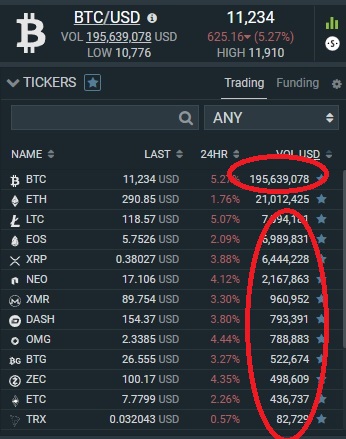 The ticker is a little red today for the most part as Bitcoin trade volume has slowed down a little, and it is down just over 5% on the day to just over $11.2k USD Ethereum and Tron are holding on to the level set yesterday but Litecoin is the bargain of the day, down over 5% on the day, and only ~30 days til the Reward Halving https://www.litecoinblockhalf.com/ In the Poodle Race, aELF is in the lead at even with yesterday while FUN is in last place and cools down 11% from yesterday after a little run.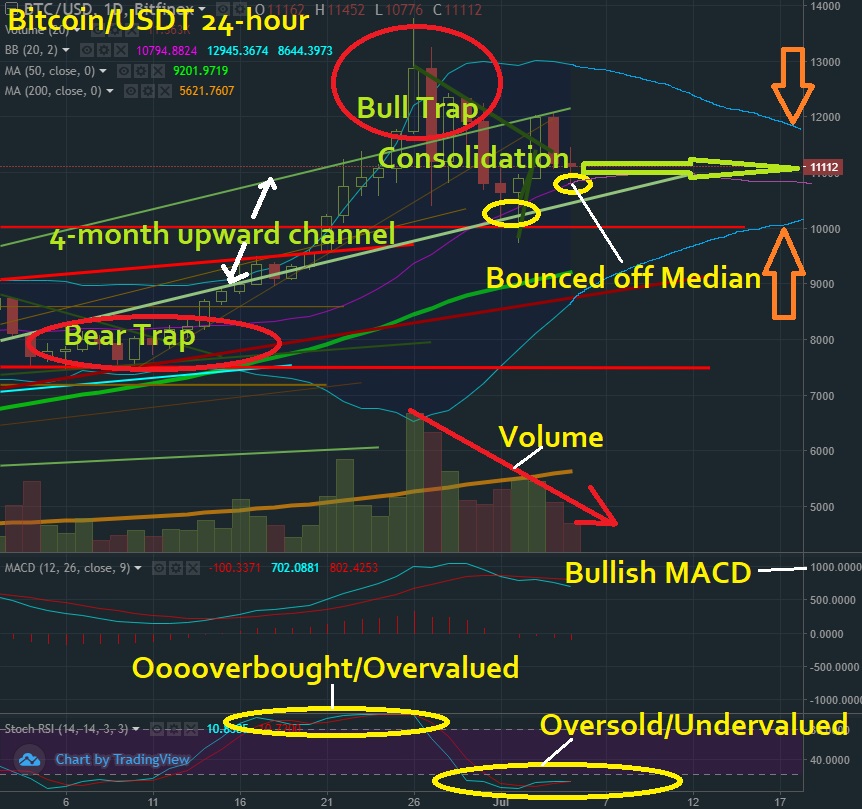 T&A today is brought to you by @khaleelkazi who I started following a long time ago and is the brains behind LEO.

Big ups and downs and volume tend to make my daily BTC chart a little messy looking for the patterns. The main points are that price has corrected into undervalued and will rise at some point, it is bullish having bounced off the Bollinger Median (purple) line, and a little sideways consolidation action will be great. Usually, a break from a channel makes me erase those lines but (not considering the breaks up and down) the support and resistance seem to be holding. With the lowering trade volume, we can expect to see some sideways and hopefully a little down action so that bears are shaken, and power/sentiment are built up for another, bigger run. It might be a sleepy weekend and that will be alright.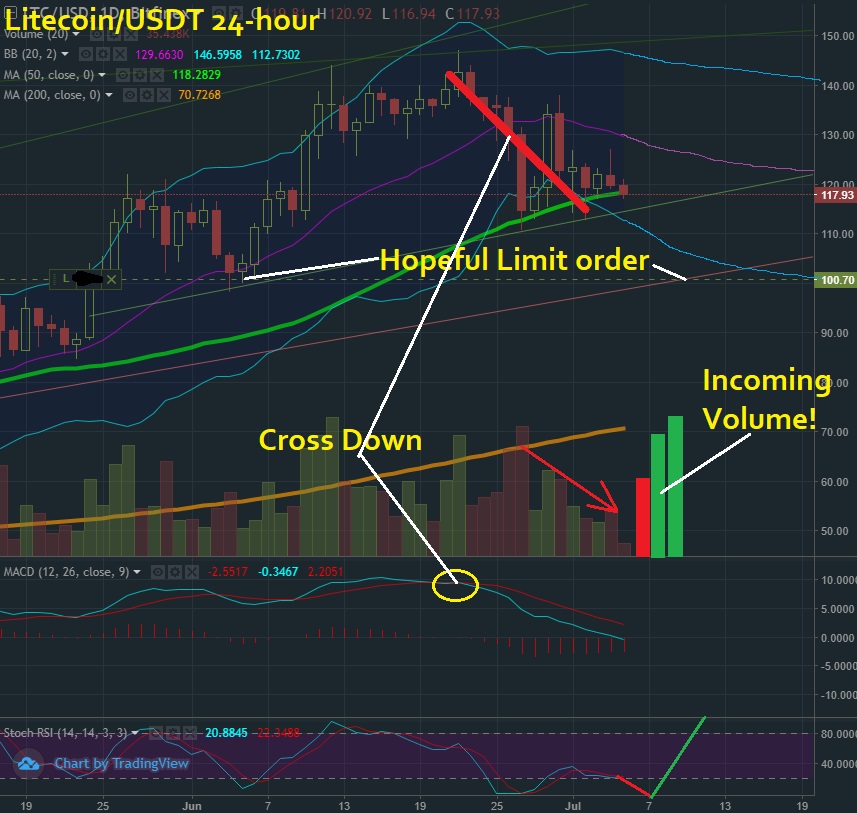 Bonus T&A is brought to you by @steevc showcasing the diehard steem artists https://goldvoice.club/steem/@steevc/follow-friday-musos-on-steem
Litecoin has captured my attention again as I have always loved it as a currency (Old skool, fast, cheap) and the pending event of the Block Halving (https://www.litecoinblockhalf.com/) being 30 days away, should be some fun trading coming up. Price is dipping nicely again after the MACD cross downward on the daily chart and we are JUST above oversold/undervalued on the STOCH. I have a limit order put in on the 5-month support line in the hopes that a little dip will happen and I can catch the bottom.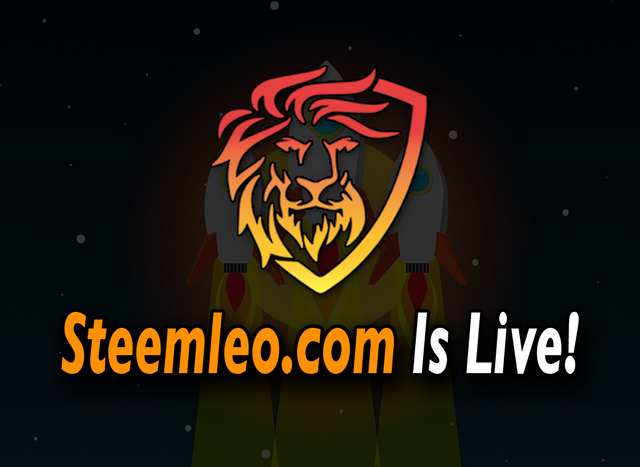 Source/News: Here is some info on the LEO in your STEEM Engine wallet. https://goldvoice.club/steem/@steem.leo/a-new-scot-tribe-on-the-block-or-introducing-steemleo-a-community-for-investors I have staked all of mine and am definitely jumping in to support the investors on STEEM. I follow quite a few and hope that my crypto investment analysis helps others, and is up to par set by the LEO investment content creators.
Thanks to @slobberchops for picking up the airdrop initiative ! You can support the triumphant return of the CryptoPub Airdrop Initiative through a donation to one of the following addresses. We also accept alt coin donations that will be given away in the Airdrop!
Steem: @vanessav
SBD: @vanessav
Bitcoin: 1C6hMc172hbn1q9TFkkkaeeku3DxBju1eg
Ether: 0x27A5E16545fFf9301f52915A951C80D672717A12
SmartCash: SgsDm6PunExWcQKq2hDs7ruSGeiLAsSFLK
Monero: 42h5cfr1xVpgZhcksYZnq5BdXXrA42sCZFrZfz6se6SwHh8r5cX51gnJGqzqmcLS9145aNd3NPvYvMTRep7fxnYeGSmg95p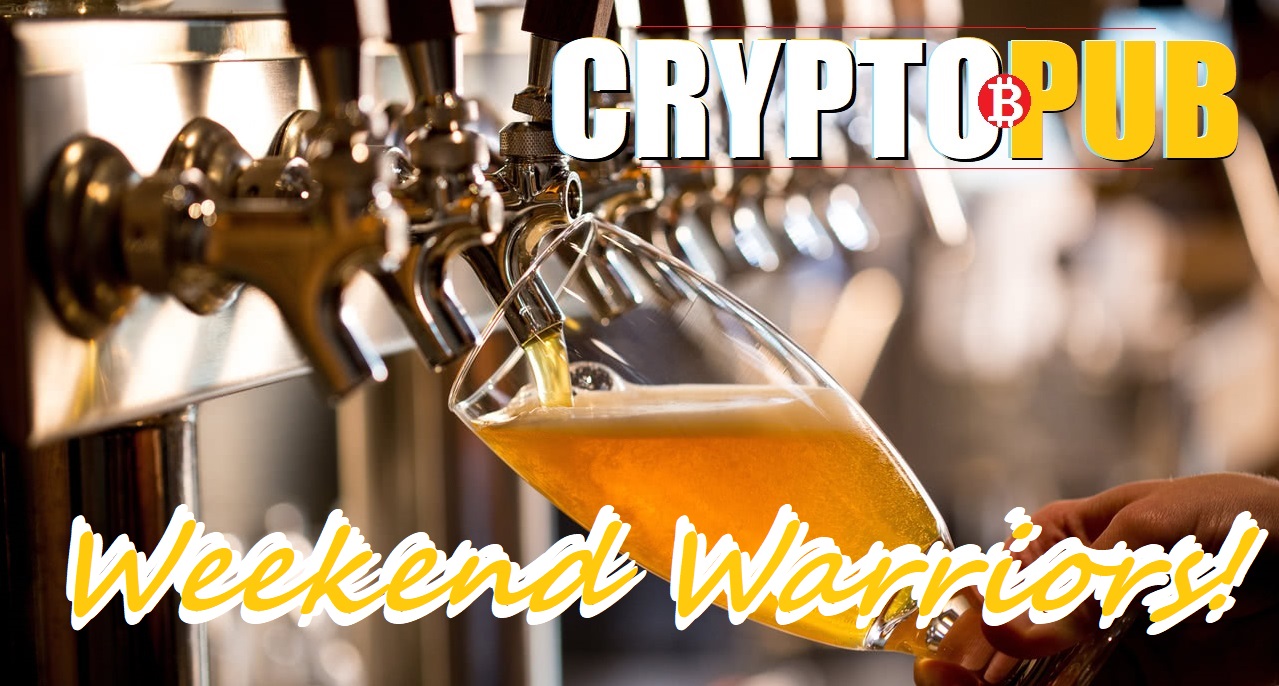 BEER Token coming your way for every person who takes the time to leave a meaningful comment.