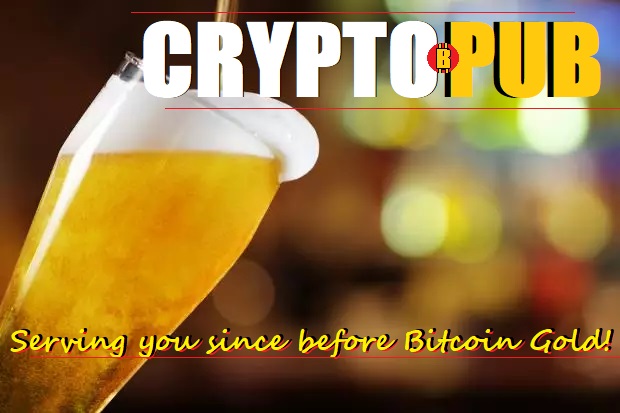 Good afternoon CrypotoPubbers! Welcome to the end of the week where we have made out limit buys, speculate over the weekend, and have a drink to celebrate Friday afternoon. I am sitting on a little FIAT but not as much as I had Monday because of the dips this week. Lets look at where we may be and where price is headed in Crypto.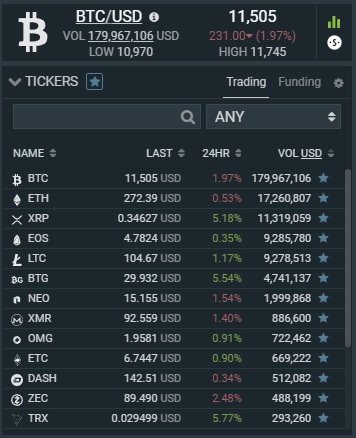 A bit of interesting up and down today on my ticker lead by Bitcoin which is down about 2% to $11,500 under decent trade volume. Ripple and Bitcoin Gold seem to be rebounding stronger after a couple of double digit days down (Alliteration Combo!!) and NEO, Monero and ZEC still falling a couple points. We have all green in the Poodle Race of entertaining alts as Lumens is out in front with an 11% jump from this point yesterday and 0x Protocol (ZRX) is in last place only up ~5%.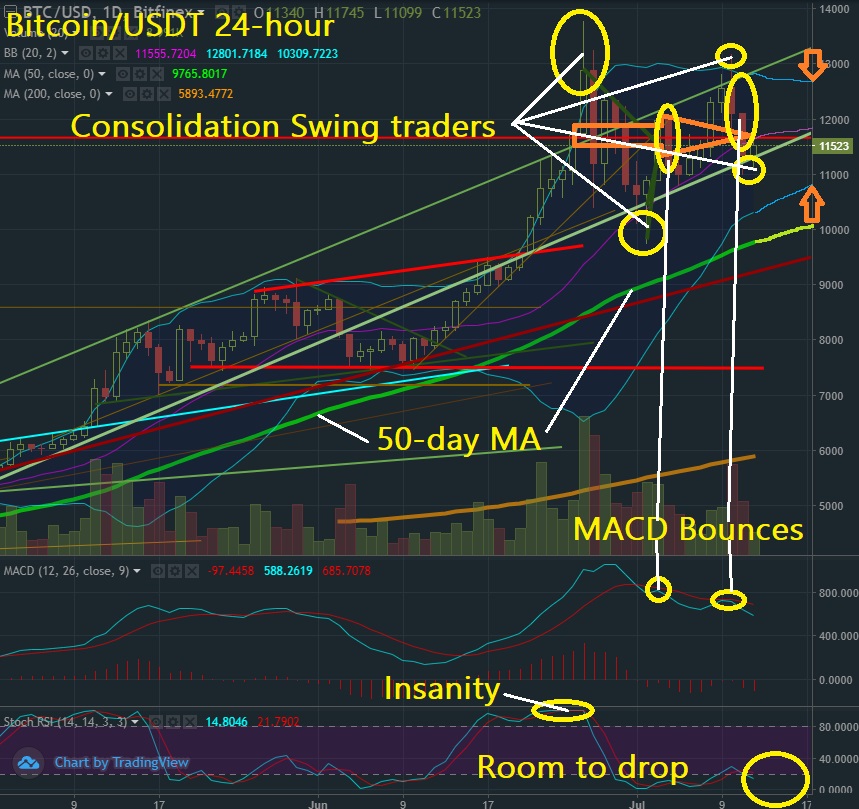 T&A today brought to you by @khaleelkazi and @steem.leo for making crypto Investment and Technical Analysis fun and rewarding again! Thanks for your LEO delegations!!!!!
At the end of a week, I look to the daily Bitcoin Chart as the barometer to indicate where we are and where we may go over the lower trade volume on the weekend. Presently, the trend has been down on the MACD (Moving Average Convergence/Divergence) with a couple bounced caused by dips in price. The STOCH (relative support) is back into Oversold/Undervalued territory as it has been all of July, correcting from the top grind insanity late June. The relative good news is price action has been fairly steady sideways fluttering between 11 and 13k as power is built up and the Bollinger bands slowly squeeze in. I think we will have some more down action under lower volume and curious to see whether support will be at the lower Bollinger band (~$11k) or 50-day moving average lint (~$10k.)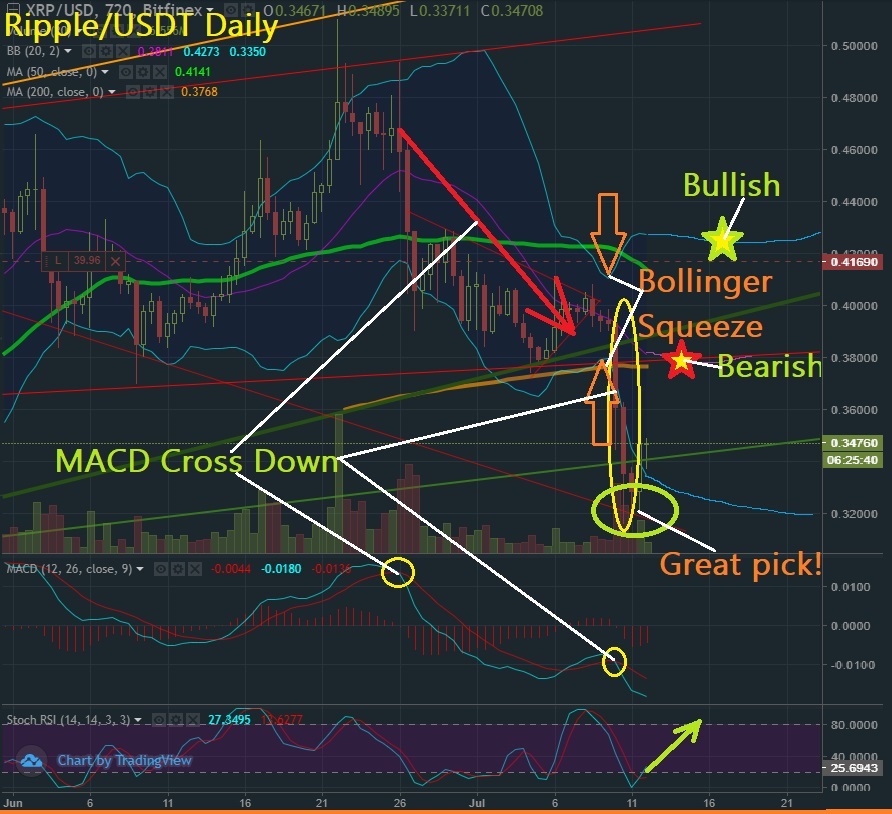 Bonus T&A brought to you today by @steevc with his Follow Friday post of awesomness https://goldvoice.club/steem/@steevc/follow-friday
I did the dirty (scooped up some Ripple for a quick trade in profit) so I am looking to the Ripple daily chart to see where I might dump it off. There were a couple MACD crosses down for significant dips mainly caused but BTC and crypto in general. Price has rebounded from the Oversold section of the STOCH and the luckiest/most savvy of swing traders may have snapped some up at as low as $.32 when price poked below the Bollinger median line. If prices rebound and still stay bearish, it is reasonable to expect it to make it back up to the median Bollinger line (~$.36) before dropping down again. If you managed to catch the bottom at $.32, and price heads back bullish to the upper Bollinger Line (around $.42) you will have made a tidy 25% gain in a couple days. Very few catch the very bottom so forgive yourself if you didn't.....I just aim for 10% and happily get out of XRP.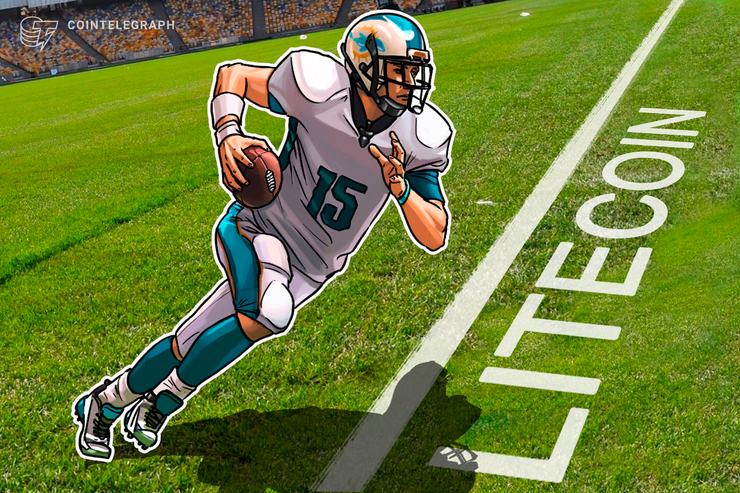 Source/News: Maybe @broncnutz can get the Broncos to endorse STEEM? https://cointelegraph.com/news/miami-dolphins-to-endorse-litecoin-as-teams-official-cryptocurrency
Thanks to @slobberchops for picking up the airdrop initiative ! You can support the triumphant return of the CryptoPub Airdrop Initiative through a donation to one of the following addresses. We also accept alt coin donations that will be given away in the Airdrop!
Steem: @vanessav
SBD: @vanessav
Bitcoin: 1C6hMc172hbn1q9TFkkkaeeku3DxBju1eg
Ether: 0x27A5E16545fFf9301f52915A951C80D672717A12
SmartCash: SgsDm6PunExWcQKq2hDs7ruSGeiLAsSFLK
Monero: 42h5cfr1xVpgZhcksYZnq5BdXXrA42sCZFrZfz6se6SwHh8r5cX51gnJGqzqmcLS9145aNd3NPvYvMTRep7fxnYeGSmg95p
STEEMLeo - Delegations would be fantastic!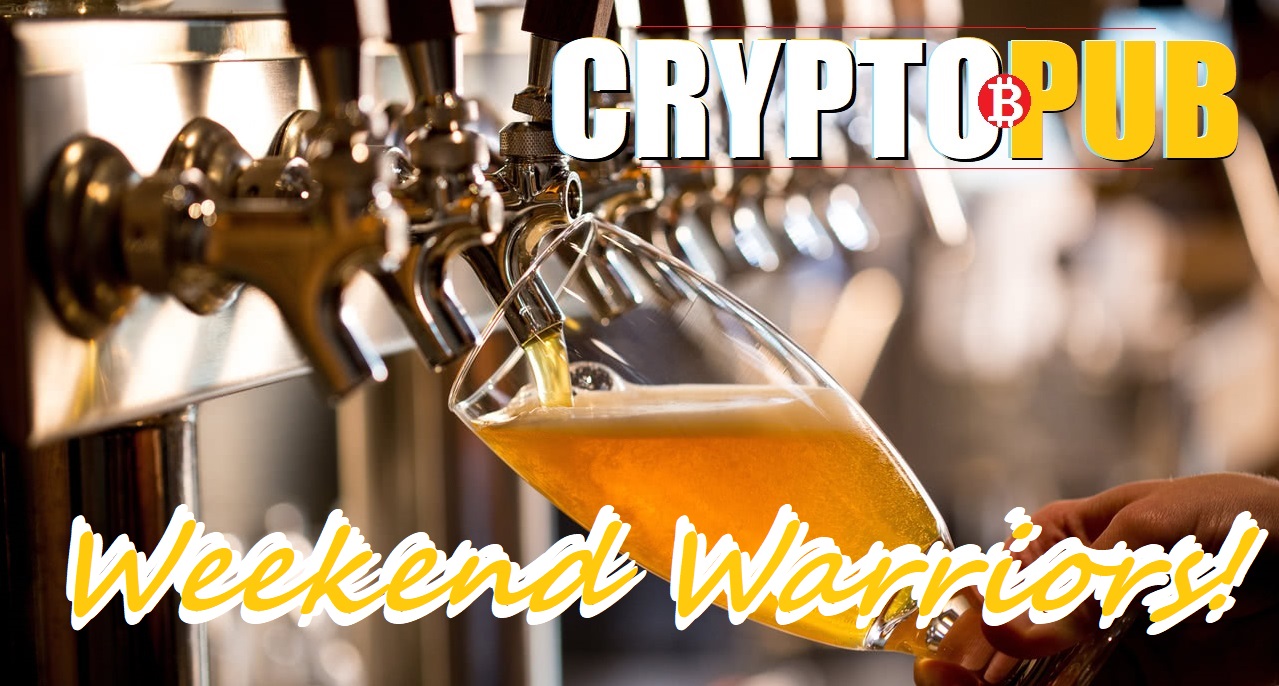 Beer Token for all original comments! (going to pay out last week's now)
Let me know if you are kind enough to delegate me some LEO!