Hello everyone, how are you? Here we are in another new contest of @rasinkani
I would like to invite some friends to join this beautiful community and they can participate in dynamics like this @ashen99 @cuneydozen @blackstar12 AND @alejos7ven
---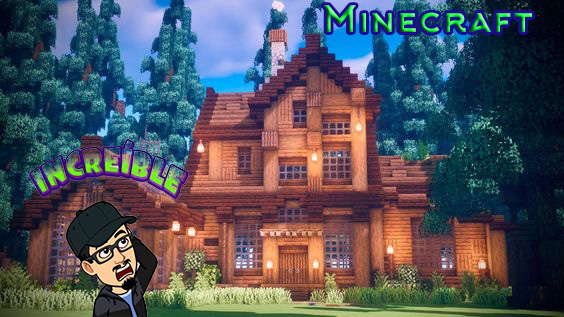 ---
Well let's get started ...
¿What is the house of your dreams like?
Good is not something that I ask myself a lot, but despite this, I have an idea of ​​how I would like my house to be, or at least some personal details that I would add to feel identified with it and not see myself as a stranger within the same,
The important thing is that I have my mark, the first of which is that my desired house should not be in the center of the city or in noisy places, although it is true that services are important (health, food, education etc.) I prefer that my house is a bit far away to avoid the sound of cars and trucks,
like motorcycles I prefer to live in a quiet area, which has a beautiful landscape mountains or forests in the background with a large backyard where the fresh air can breathe perfectly, I would also like to have 3 bedrooms, a basement, an attic and a large living room and open, that has a classic style with modern touches at the same time.
At the back of the house I wish it had a good area to make a rustic style fire pit and barbecue and with enough space to prepare a lot of food and attend to the guests. It must be covered with a clear roof to avoid disasters with rain or snow.
In this recreation area there will be a space that has more than one trees if necessary and that is large where you can climb or set up a tree house (if I have children)
The part corresponding to the basement will be my work area, my personal office,
where I think I would spend most of the day there I would like to have a large space without many walls with air conditioning a television in case I feel exhausted from working and a collection area for video game consoles,
I would also have a computer that would be Custom built by me knowing that I know what it has and that in detail a 144Hz screen and headphones for listening to music, also a table with automatic suspension in case I feel tired of sitting so I can stop to relax a little muscles but at the same time not lose productivity
My room would be simple, nothing to write home about, a large bed with many pillows, also access to a private bathroom, a not very big television in case I watch movies at night and a medium window that opens onto a small terrace overlooking the patio and the sky.
The attic would generally be for storing things that annoy like shipping boxes, tools etc
When did you have this dream?