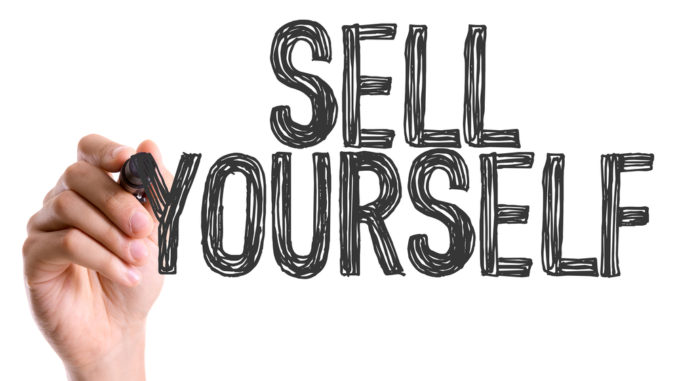 Been a while, is like am now back from my sick bed and I can write well now. Time to cover up for my inactivities days. Everybody want to sell a product or start a business or the other buy one thing that is important is that, Can you sell yourself? Yes can you, you need to know that no matter the business you are doing, you are one, if you want to market your business then you must learn how to market your self.
Most time when you start that business, people don't know it, they only know you, so as you sell yourself and grow, your business will start yielding and keep growing as you grow till it gain identity and can stand on it own. I do view most marketers on my contact list and I notice they all have one thing in common that they are good at, which is talking. They are really good at it to the extent that they have different stories for different situations and I do wonder how, here are some answers to the how.
They Have Confident
There is this word that go thus "Fake it until you make it", most of this people are not really good at first but they have to fake it and along the way they get use to it and mastered the art and now they are good with it because they know how important confident is when dealing with any kind of business it. Let me ask you, Are You Confident Enough?
They Are Persistent
They use to say that Persistent is one of the key to success. You should know that in this business, you are not the only one in it, there are lot of people trying to achieve what you want to achieve, you need to keep doing what you are doing, keep sending that messages, keep pushing it till they answer your calls. Keep in touch with them and always let them receive updates about your business and one day they will will come to you
They Offer Solution
What solution do you have to offer, most people are always attracted to where they know they can find solution to their problems, you need to learn how to be part of their solution before even thinking on how to sell to them, no matter how good you are with talking, they will always be interested in how can you solve their problems.
To round it up, you need to always stay positive, any form of negativity cant help you or your business grow and people will always move away from such people. Learn to smile, be thankful to them, and don't give them the miserable look. Note that positive people will always have good opportunities.