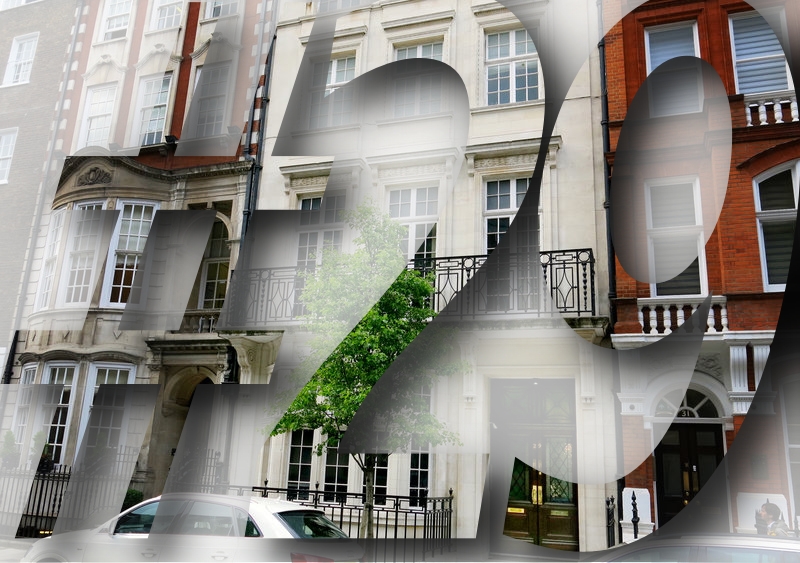 Distributed Denial of Secrets
Distributed Denial of Secrets ("DDOS") is a transparency collective, aimed at enabling the free transmission of data in the public interest. We aim to avoid any political, corporate or personal leanings, and to act as a simple beacon of available information. As a collective, we do not support any cause, idea or message beyond ensuring that information is available to those who need it most - the people.
On July 24th 2019, Barrett Brown "cheerfully" announced the release of a substantial leak of 85GB in connection with the British financial firm - Formations House. With its unassuming and generic sounding nomenclature the British Firm finds itself at the centre of new revelations which, once again, showcase how society's wealthiest individuals covertly conceal their assets. Reportedly, the leak contains some 15 years of internal communications along with the particular concealment methods of the London firm. According to Barrett Brown, besides exposing Formation House's dubious practices allowing their clients to avoid paying taxes, the leaks also demonstrate how the firm would "steal them altogether".

Barrett Brown's non-profit Pursuance Project has teamed up with prolific FOIA record-holder Emma Best and DDOS (Distributed Denial of Secrets). In the coming days, Brown and Best are planning on publishing the leak in coordination with journalists with Counterpunch.org, ProPublica, CNN, the Daily Beast, the Columbia Review of Journalism and Investigative Journal. However, it appears that the complete material and documentation will not be made available to the general public immediately. Instead, the material will be released and fleshed-out gradually. Furthermore, journalists and anti-corruption officials with access to the archive will be accepting search requests about particular individuals and entities securely relaying the results back to interested parties. Over time, we'll be expanding access to the entire cache on the part of both traditional outlets and experiment research collectives of the sort Emma Best and I have been overseeing in similar contexts for nearly a decade, along with many of our volunteers. To ensure the greatest yield and accommodate the widest possible access, we'll also be allowing journalists and anti-corruption officials who may be precluded from engaging with such leaks directly to instead submit names and other keywords to be searched by our team, with any responsive documents to be securely relayed back to the inquirer.



Brown's #29leaks overview article in Counter Punch outlutlines the way wn which DDOS camnto possession of the archive in the first place will not be made public for now to ensure the safety and security of those involved.

Moreover, according to the Pursuance Project founder the underlining story that will emerge relates to the plunder of public funds, a trend that has been intensifying over the last several decades.

> The most important stories that will gradually be yielded from these materials will concern the looting of public resources, which institutions across the West have continued to facilitate despite the incalculable damage that results to entire populations.


Up until the time of posting this article, no exposés had been published as of yet, but the leak surely has more than a few people anxious about what could potentially be revealed in the coming days.



Archive Breakdown
An approximate arrangement of the 85GB leak:
Mailboxes of specific employees of interest - 20GB
SQL table containing every email received by the firm - 50GB
Misc. docs, faxes, phone calls - 7 GB
Misc. databases - 8 GB



Formations House




As stated on their official website, the UK firm specializes in creating, purchasing or incorporating companies in a cheap and expedient manner.

Annual Accounting Packages
Company Formation (LTD - Limited Companies, LLPs - Limited Liability Partnerships, etc.)
Readymade Companies

The Readymade varieties are companiesies that have been med by Formations House at a previous date to secure the name from being incorporated by someone else.


Readymade companies offer a host of advantages, from unique and prestiege company names, significant incorporation dates and with a few of our companies VAT numbers.
All our Readymade companies are up to date with their Dormant Company Accounts and Confirmation Statement filing obligations.
Depending on the name, prices start at 100 pounds and range to upwards of 100,000 pounds. Readymade companies, aka 'shelf' companies, are essentially companies that are created for, and ready to sell to, people who cannot be bothered to do it themselves. A. As the
Guardiaxplains,
Their advantage to the purchaser is that they give a reassuring impression of longevity to what is essentially a brand-new operation, since they have documents extending back years.

The Guardian




According to the website, Formations House has ssisted in the formation of over 4000,000 companies, partnerships and trsts sincce 2001.


29 Harley Street, London

source

In 2016, The Guardian published a piece titled: "Offshore in Central London: The Curious Case of 29 Harley Street". Astoundingly, the article details how this one address, 29 Harley street which once belonged to a renown surgeon and philanthropist Ronald Raven, has been ground-zero for multiple international frauds.

The first fraud involved a company known as S&N (Sherwin and Noble) which was owned by a man named Sir Richard Benson who supposedly had bailed out the Queen of England. In a meeting with Benson in Las Vegas, property developers Mr. Floret and Mr. Abreciaas were looking for an investorto help each of them finnance their construction projects. Florent sought $55 million to buy land for a hotel in Florida while Abrecias wanted to secure $105 million to construct an aquarium-entertainment complex in Houston.

Sir Richard agreed to finance both projects if both men agreed to pay two deposits of $412,250 from Florent and two payments of $787,500 from Abrecias. The men were told if S&N decided not to go ahead of with the loans for the projects that the deposits would be refunded.

After making the deposits, the two real estate developers waited for their loans which never came. Anxious, the men hired private investigators to look into S&N and to their shock discovered that S&N was nothing more than a shell company, the financial statements of S&N were forgeries and Sir Richard had never helped the Queen out of foreclosure wasn't ever knighteed, in fact, he was an actor. S&N had no assets, they only had a address - #29 Harrley Street, London.

An equally brazen fraud was also perpetrated from the same #29 Harley address, this time involving a Dutch shipping company representtive losing 100 milllion Euros to two conmen operating out of Malta and London.

A Dutch shipping company named Allseas met the businessman Marek Rejniak o finalize an invvestment proposal. Allseas had €100m in cash, but it needed more if it was to build a vessel to dismantle oil rigs. The company was looking for ways to increase its capital. Rejniak claimed his team could double any investment in 30 days, and provide €1.2 billion within three years.

Rejniak was able to fool Allseas into believing that he had powerful connections to entities suh as US Federal RReerve, high powered traders in London and even lofty connections at the Vatican.You can see where this is going. In the end, Allseas wired $100 million to Rejniak who thentransferred the money to his so called "A1trader" in London, a man named Luis Nobre and as soon as the money reached London it began to disappear. The companies used by the two fraudsters to swinle Allseas were nnamed: LARN Holdings and ERBON Wealth Management both of which were registered to the same London address - #29 Harley Street.


Flash in the Pan-ama

Only a few short years ago, the "Panama Papers" exposed how the rich and powerful avoid paying taxes by stashing their wealth in offshore tax havens through a maze of shell companies in countries such as Panama, the Bahamas, and the British Virgin Islands. More than 140 politicians, including heads of state, ministers and public officials, from 50 countries were among those connected to 21 tax havens revealed from the 11.5 million file leak. The stunning revelations about how the world's most privileged citizens go to great lengths to conceal their vast fortunes, and to ensure not a penny escapes their grasp, briefly generated quite a stir before disappearing from the headlines completely. Perhaps the bruised and battered minds of the bewildered masses couldn't process yet another scandal involving the corrupted ruling elite laid bare once more before them. Or perhaps the contents of the "Panama Papers" were just underwhelming and completely expected by the global citizenry who have become increasingly aware that the playing field is not tilted in their favour.


Find Out More
For more on the Formations House leaks follow the hashtag:
29leaks
Barrett Brown
Emma Best
---
Related Articles
---