source
The socialmedia information appraisal system has modelled "like/dislike" or "upvotes/downvote" as a way for its users to express their supports a particular content posted. Facebook, Twitter, Medium, Reddit, Instagram and many others use similar systems. However, with the birth of Steemit in 2016, like/upvotes became a crypto pay-cheque. This means that with upvotes, a user does not only show support/disapproval of the content so read, they go a step further to rewarding the author with "money". Thanks that we have several of that alternative in Torum, Blurt, Uptrennd and our king HIVE.
Hive went a step further to creating tokenized communities that also leverages the user-rewarding power in a decentralized manner to increase the rewards of authors. More cute is the fact that the users who are giving out these supports do get back some tangible amount for as high as 50% yet. Becoming a curator on Hive's second layer could have been the most awesome decision I ever took since I have been a part of cryptocurrency powered blogging platforms.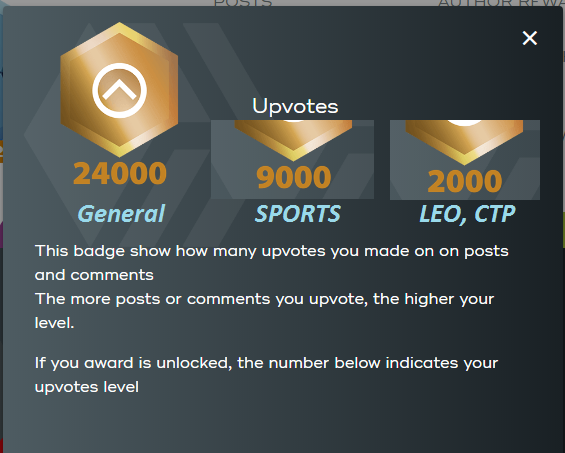 The tokens were at first very cheap and many had ignored them while I scrambled to gather as much as I could during the bear days and did my best to engaging the communities to earn more of the tokens. This is evidenced in my curation power on the #sportstalk #leofinance #ctp #hivelist #chary communities over the past months and now, it seems that #pob would soon be added to the list of my giant token curation portfolio.
Some persons would look at my stakes and think I won a jackpot to purchase them, but lo, I got everything for free by writing, reading and "upvoting counting content on this platform. It thrills me to see that my over 35,000 upvotes given out so far on Hive gradually add in value and they accumulate to something as big as $5 as at today. Hivebuzz's statistics has shown that I'v e cast over 24,000 votes on my main account and over 11,000 on other tribes curation accounts.
One may say $5 worth of upvote is quite small especially when you read @empoderat's "I'm a millionaire" testimonial. Truth is that every journey of a Thousand milkes starts with a Step. Congratulations to @empoderat. Soon, he'll too welcome me into that league.
Out upvotes on Hive are full of great value. The top ranking Tech and Big media companies are all selfishly eating all the wealth acummulated through upvotes over the past 15 years.
Billions of upvotes are given each day online. Between Amazon, YouTube, Facebook, Reddit, and Twitter. the amount of activity is absolutely incredible. This, in theory, is a way to reward the content creators while also determining the "best" material. - @taskmaster4450
Thanks that on Hive, the wealth is spread and everyone has a fair share depending on their stake. It therefore becomes a choice either to eat from the crypto reserve by powering up your tokens or eating everything off. I am consoled that the several months I refused to withdraw from myaccounts are now paying big as I can give more value and get back more in return even as I retain a big share of ownership of the Hive tribes where I hold huge stakes.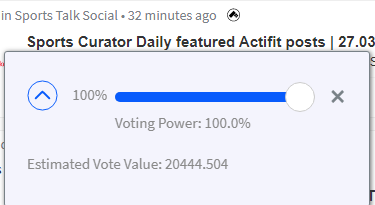 With close to 80 million SPORTS, one could not be less happier to dole out 20k SPORTS which is presently worth $2 in a single upvote.

My LEO stake of a little above 10k yields 0.912 LEO at full upvote and that's worth about $1. We could have reached three times of this but for the fact that the LEO holdings played a significant role in helping to diversify my crypto portfolio.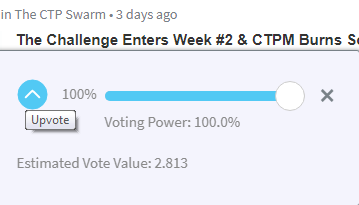 I'm consciously growing my CTP stake. Presently standing at 15.3k tokens, the account can give out 2.8 CTP worth about $0.15. Pushing hard to reach 50k stake before CTP starts heading to 1 HIVE sooner.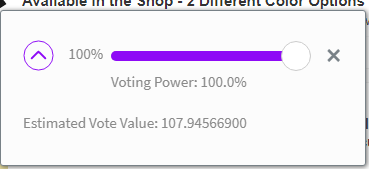 The Hivelist undervalued community is another gem on Hive. Supporting eCommerce, this community has a big potential as we gradually approach the future. It seems the stake can bag as much as $0.8 worth of LIST in a single full upvote.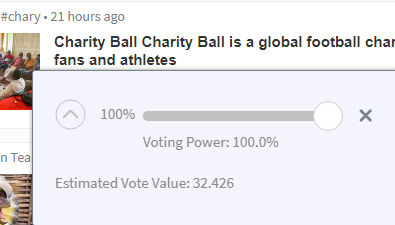 The charity community #chary is gradually growing and my stake would give out with ease $1.5 worth of CHARY tokens. Other tokens like LASSECACH, ARCHON, POB, NEOXAG, CCC, PAL and many other constitute less than $1 in upvote value but are growing on daily basis.
The power of upvotes on Socialmedia has been undermined, but, we here on Hive want to show out the gem and that at the second layer. Soon, I'll be glad to celebrate $50 worth of upvote from Hive's second layer.