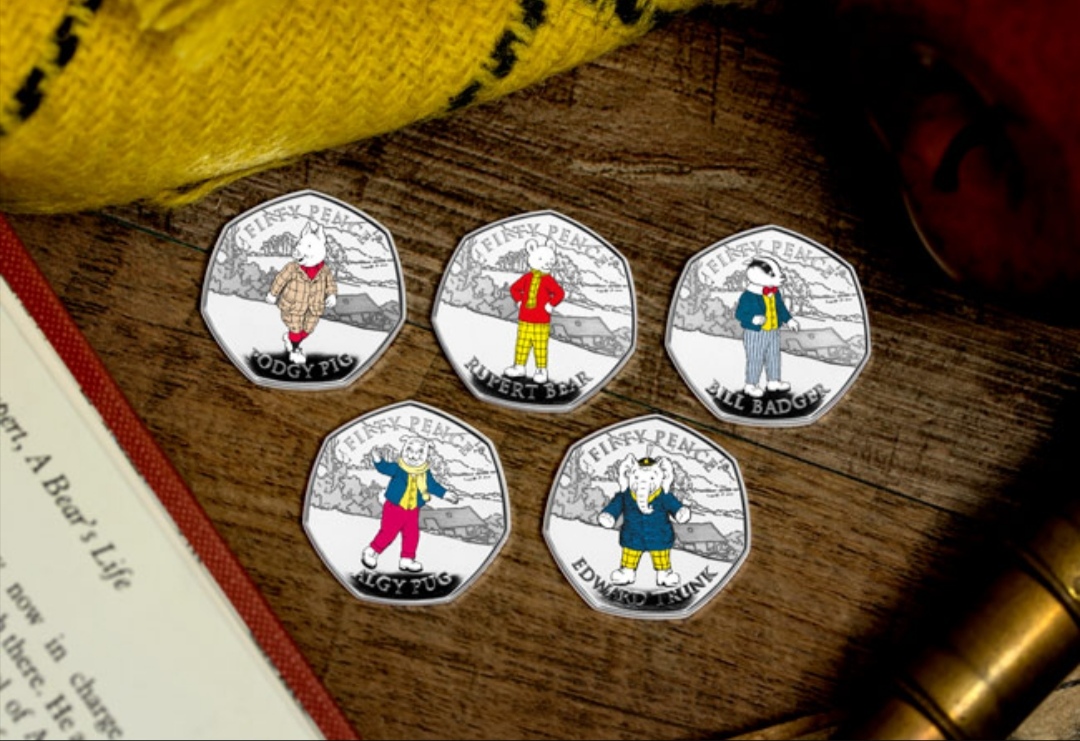 The complete set features your Rupert Bear 50p alongside four additional best-loved characters from the comic strip, all struck from Sterling Silver to a perfect Proof finish, including: Bill Badger, Edward Trunk, Podgy Pig and Algy Pug.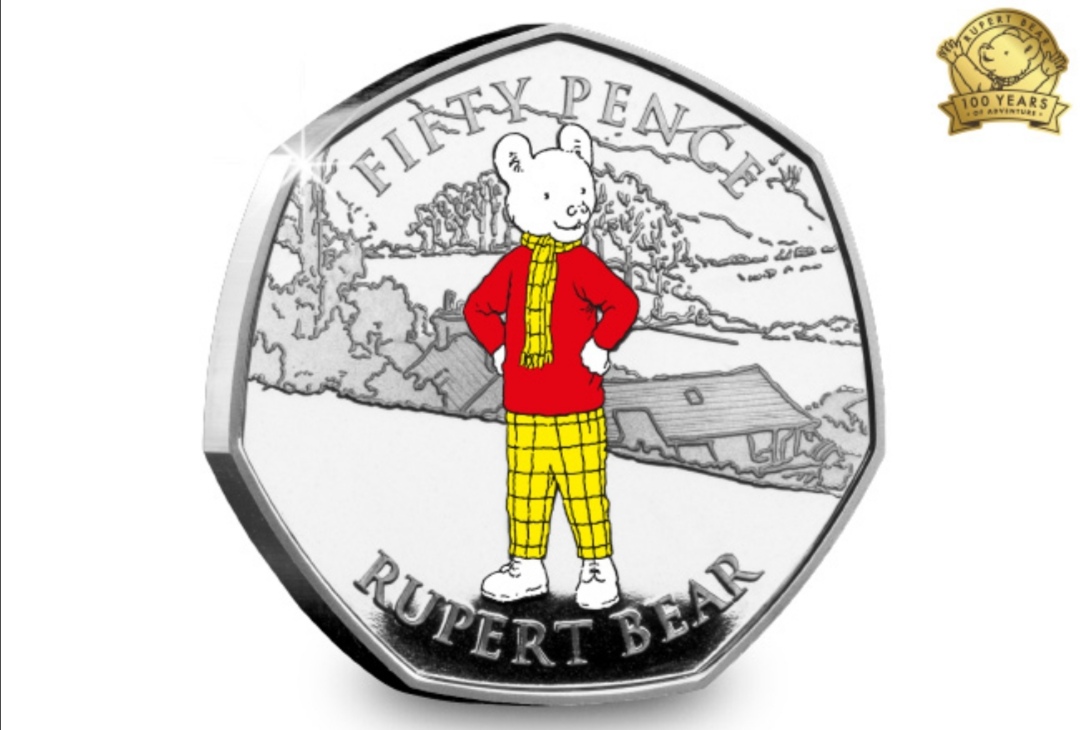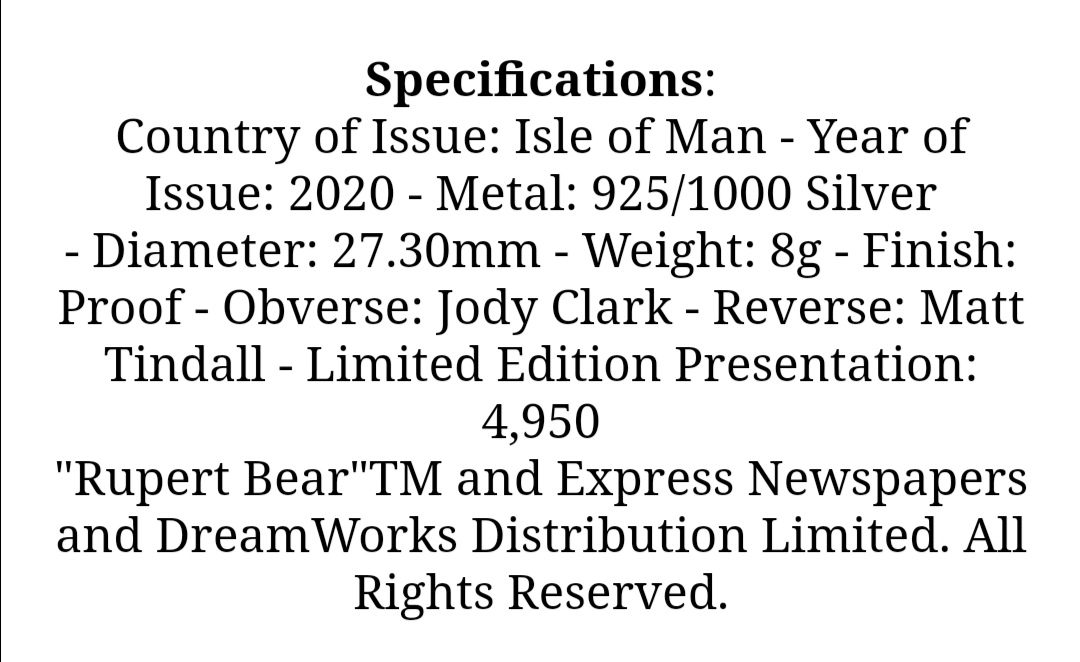 By securing the first ever Rupert Bear Silver 50p, you are eligible for an exclusive £25.00 SAVING on the Complete Rupert Bear Silver Proof 50p Set. Usually available for £325, you can upgrade to the complete set today for just £300.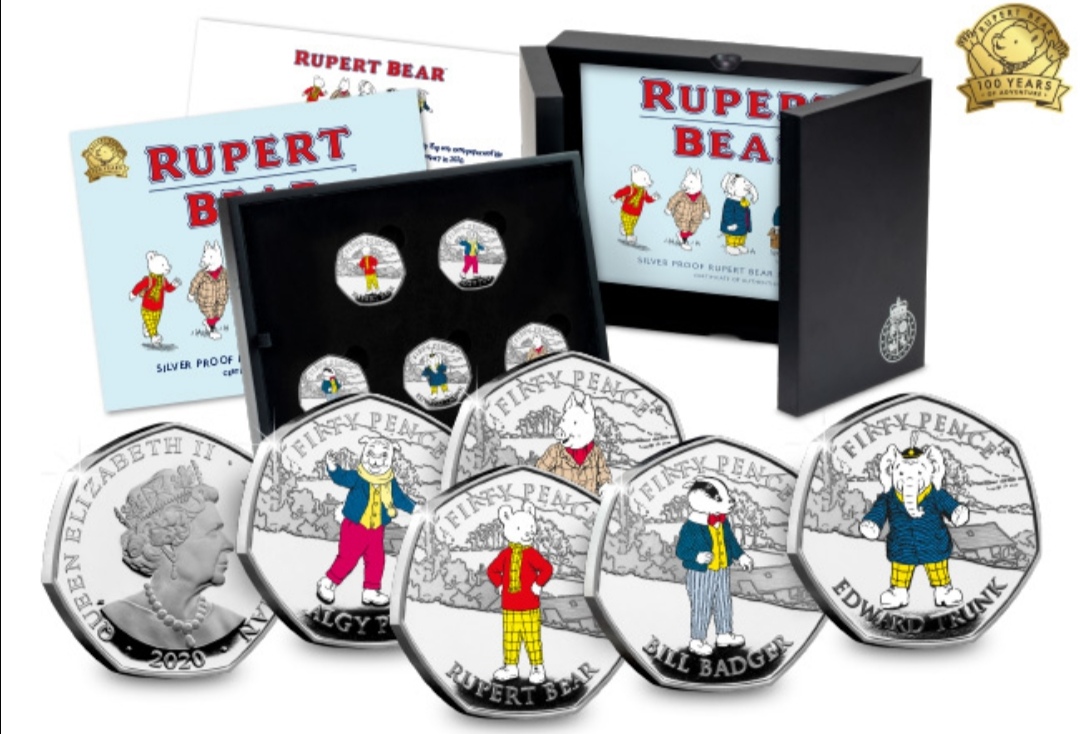 A little bit pricey, but I grew up reading Rupert the bear, so I'm seriously considering splashing some cash and buying the full set.