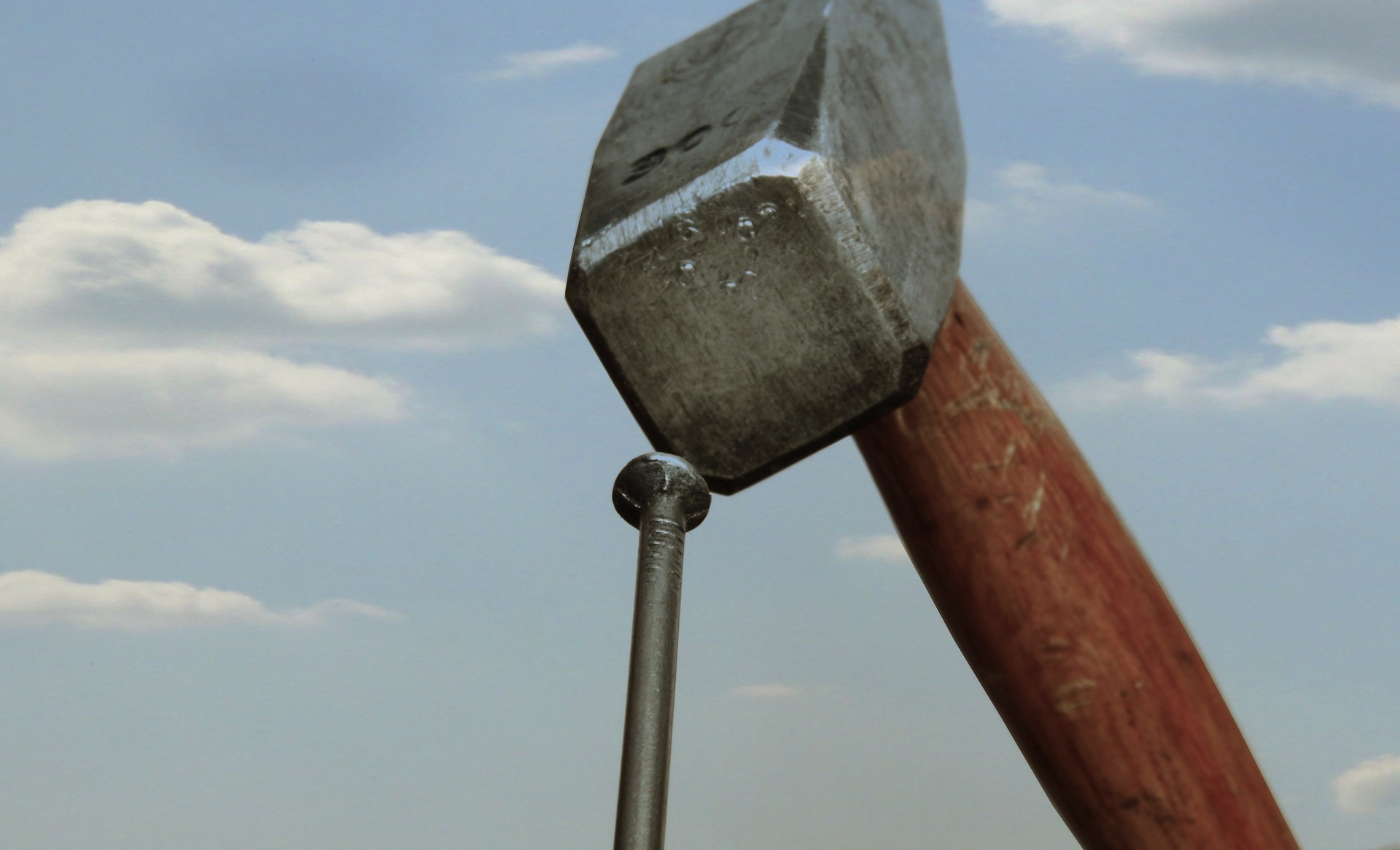 ---
I woke up with two hammer on my lips. Hammer? You may ask. This one is totally a different kind of hammer; the one I'm referring to is the type used in hitting spiritual nails. So this morning, the hammer was a prayer strangely aimed at the nails of wellness in all facet of my life. To be frank, wellness has been a thing I haven't been enjoying in a while. It just feels like the one clothing me in all facet of life is of an inferior material. It just feels like the real deal of "wellness" is yet to be worn.
I acknowledge the motivation that trying times are just a test of our endurance; that they don't last as long as we put effort to overturn the ugly situation. It's like a miner who digs relentlessly in the tunnels or hole, striking the earth with his tool until he finds a rare gem that will eventually worth more than the fortnight, monthly or annual stress and hardwork of toiling. I phantom trying times like a ground location ascertained to have a rare gem underneath. The moment one is able to dig pass the harden layers sheltering the real gem then all the efforts will pay off.
In my own situation I just lack that peace of mind and wellness. I wonder why I woke up with this prayer. Maybe the SUPREME ONE has come to liberate me to give me peace, blessing and healing. I feel like sharing the prayer with you all so you know it's not a joke. I don't know if anyone out there could be in need of it; I mean to those who believe in the existence of God. I don't know if they may need it but as people say there's love in sharing.
🛠 Bless my head O Lord and it shall be well with the whole of my body.
🛠 Heal me O Lord and I shall be whole in Jesus name. Amen.
There it is, the wellness prayer that came to my worried soul this morning, feels strange but I believe in a couple of days a miracle to unburden lack of wellness from all facet of my life will wrap me soon.
Thanks for reading.
---