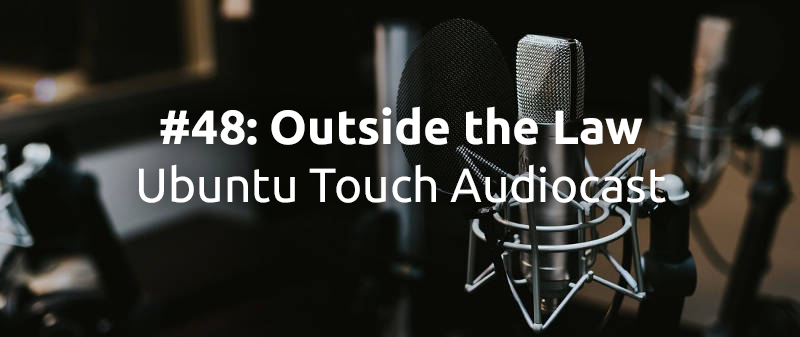 Wayne (out there) & Joe (in here) discuss how 'real life' hits our 'free software life', how things can get complicated and... batman!
In this episode:
We don't need more cowbell, we need more intensity!
Wayne reflects on the natural tendency away from simplicity towards complication: ie. Explosions of Laws and Ordinances in Cultures

Joe shows how bloatware can happen, and Fluffy Chat is a good case study of 'willful simplicity'.

Joe and Wayne challenge the Fluffy Moves (just because)...

Vigilante - the new name for Ubuntu Tweak Tool?

An Awakening: Wayne understands Will.

Why do developers and contributors go MIA in free software?

Ubuntu Touch Audiocast Episode 27 where Wayne/Joe discuss money versus free software

In this episode of his audiocast, 'Other Wayne' starts reviewing Ubuntu Touch (Ubuntu Touch part starts around 15 minutes in).

In this detailed blog post Kevin reviews Ubuntu Touch.

How would these two reviews have been different if the authors were first involved in the community?

Wayne finds amazing Yunohost self-hosting project through the UBports community and sought and found their Matrix Community group

Wayne also found Taler "A libre Paypal" - which seems to only have a mailing list for 'community communications'.

With Yunohost Wayne is rollin', but with Taler, Wayne is stallin'.

Is UBports a 'central hub' to feeding other free software projects because it's so vibrant?

Want to join that 'free software small business Telegram group' Wayne was talking about? Ask @wayneoutthere to add you (they seem not to have a public invite link)

From Wayne (out there) and Joe (Oliver) is a warm GIIIIIT!!
Action Items
See how much time you can find every week to contribute to UBports. Locate the time(s) on your schedule.
Visualize where you would be most helpful to a project like UBports. Where are you most effective? Programming? Spreading the word? Doing presentations? Raising money? Bug reporting?
Discuss this Ubuntu Touch Audiocast episode in the Forum right now (before you forget or your passion fades).
Send us a word of feedback (good or bad)! We would love to hear from you: wayne@ubports.com , joe@ubports.com
https://ubports.com/blog/ubports-blog-1/post/48-outside-the-law-231
Join the fun
Want to know more or would you like to volunteer and help with the open source revolution? Then join our Telegram group. We are looking for programmers and other experts. Everyone is welcome! Let's make Ubuntu Touch better. Let's bring it to more devices and make an awesome privacy friendly open source mobile OS.
(Official telegram group. You can ask anything in here.)