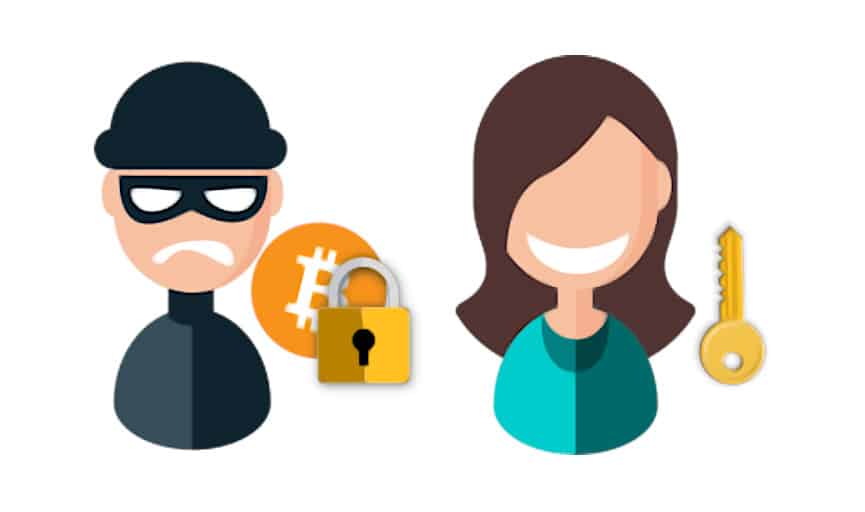 by Alfredo Torrealba 📊📈📉
La seguridad en las criptomonedas es importante ya que muchos ladrones informáticos están buscando como obtener tus claves y vaciar tus ingresos aunque la mayoría de estas personas se dedican a buscar vulnerabilidades a empresas grandes en vez de usuarios directamente, sin embargo los perjudicados siempre son los usuarios de las plataformas.
Security in cryptocurrencies is important since many computer thieves are looking to obtain your keys and empty your income, although most of these people are dedicated to looking for vulnerabilities to large companies instead of users directly, however the harmed are always users of the platforms.
Seguridad en las criptomonedas.
Cryptocurrency security.
Aunque la principal propaganda de las criptomonedas sea que el usar de la tecnologia blockchain significa seguridad, la realidad es otra, aquí entra en juego muchos otros factores como los errores humanos y engaños creado por personas con el fin de extraer contraseñas y en ocaciones modificar direcciones de billeteras, a quien no le ha padaso alguna vez que se equiboca de direccion y envia sus monedas a una billetera desconocida aunque no forma parte de un problema de seguridad si es un error que debería tener solución a la fecha de hoy. ya que si el monedero existe el dinero es enviado y al no existir un ente regulador nada ni nadie puede obligar a la persona que recibió el dinero devolverlo de vuelta, otro de los erroes comunes es el cambio de la dirección, personalmente me sucedió en la billetera de trx de steemit, recién descarge la billetera android y cuando decidi darle link con steemit mi antigua billetera desapareció y mi saldo de trx se fue a cero, luego de varias semanas me entero que podia darle link de nuevo a esa billetera y recuperar mi dinero, pero si el trx se fuera le fuera disparado su precio seguramente fuese perdido una gran oportunidad, y ejemplos como este hay muchos.
Although the main propaganda of cryptocurrencies is that the use of blockchain technology means security, the reality is different, here many other factors come into play such as human errors and deception created by people in order to extract passwords and sometimes modify addresses of wallets, who has not ever been hit by the wrong address and sends their coins to an unknown wallet although it is not part of a security problem if it is an error that should have a solution as of today. Since if the purse exists, the money is sent and since there is no regulatory entity, nothing and nobody can force the person who received the money to return it, another of the common errors is the change of address, personally it happened to me in the steemit's trx wallet, I just downloaded the android wallet and when I decided to link it with steemit my old wallet disappeared and my trx balance went to zero, after several weeks I found out that I could link that wallet again and recover my money, but if the trx were to skyrocket its price would surely be lost a great opportunity, and examples like this there are many.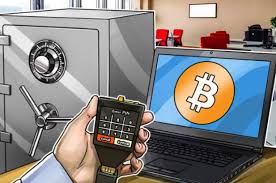 Otro tema de la seguridad en las criptomonedas son las Monedas emergentes denominadas ICO , aunque la mayoría terminan siendo monedas estables y funcionales, una gran cantidad han hecho perder grandes suma de dinero a personas por desconocimiento y casualmente también me sucedió una vez, invertí en una moneda y esta tenia un aumento tremendo parecía el negocio de mi vida, y decido invertir 200 mil satoshis bueno esa subida tubo un soporte ttremendo y la moneda no alcanzo un máximo mas beneficioso para mi y callo de precio casi al suelo convirtiendo mis 200 mil satoshis en solo 8 mil, esto me sucedió en el exchange Yobit , y lo extraño es que la gente seguía comprando y vendiendo esa moneda de porqueria que lo único que hizo fue robarme. a este tipo de monedas se le consideran Shitcoin.
Another issue of security in cryptocurrencies is emerging currencies called ICOs, although most end up being stable and functional currencies, a large number have made people lose large sums of money due to ignorance and coincidentally it also happened to me once, I invested in one The currency and this had a tremendous increase seemed like the business of my life, and I decided to invest 200 thousand satoshis, well that rise had tremendous support and the currency did not reach a more beneficial maximum for me and the price fell almost to the ground, converting my 200 thousand satoshis In just 8 thousand, this happened to me on the Yobit exchange, and the strange thing is that people kept buying and selling that crap coin that all they did was rob me. these types of currencies are considered Shitcoin.
Bueno me despido esperando la calificacion del professor, espero que le haya gustado mi analisis del dichos problemas de seguridad.
Well I say goodbye waiting for the teacher's qualification, I hope you liked my analysis of said security problems.
---