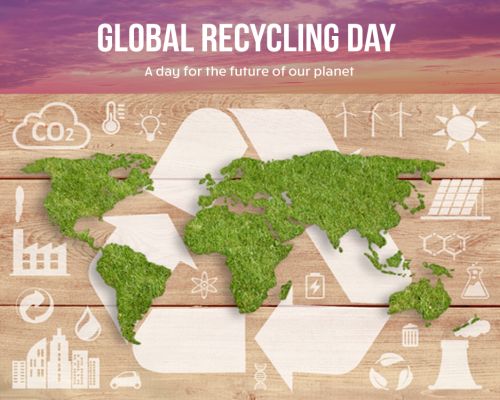 Green greetings Steemians,
@thegreens in partnership with the Regional Delegation of Environment, Protection of Nature and Sustainable Development for the North West Region of Cameroon will be commemorating the 2020 Global Recycling Day in the North West Region as follows;
1. Monday 16, March 2020
Social Media sensitization
Plastic Bottles and Tire Recycling Training with Earth Rangers at Teken, Quarter Mile 4 Nkwen Bamenda
Recycling Art


2. Tuesday 17, March 2020

Social Media Sensitization
Textile Recyclung Training at ecoDesigns, Foncha Street Nkwen Bamenda


3. Wednesday 18, March 2020

Global Recycling Day
Radio talk with Cameroon Radio Television (CRTV)

What are your plans for the 2020 Global Recycling Day?
The Greens' 10 Years Achievements
Below are some of our achievements after 10 years of service to people and the planet.

The Greens is a grassroots environmental organization that strives to educate, inspire and engage young people to take action to combat climate change and be at the forefront of biodiversity conservation and waste management.
The Greens' Blogs
The Greens is a member of: