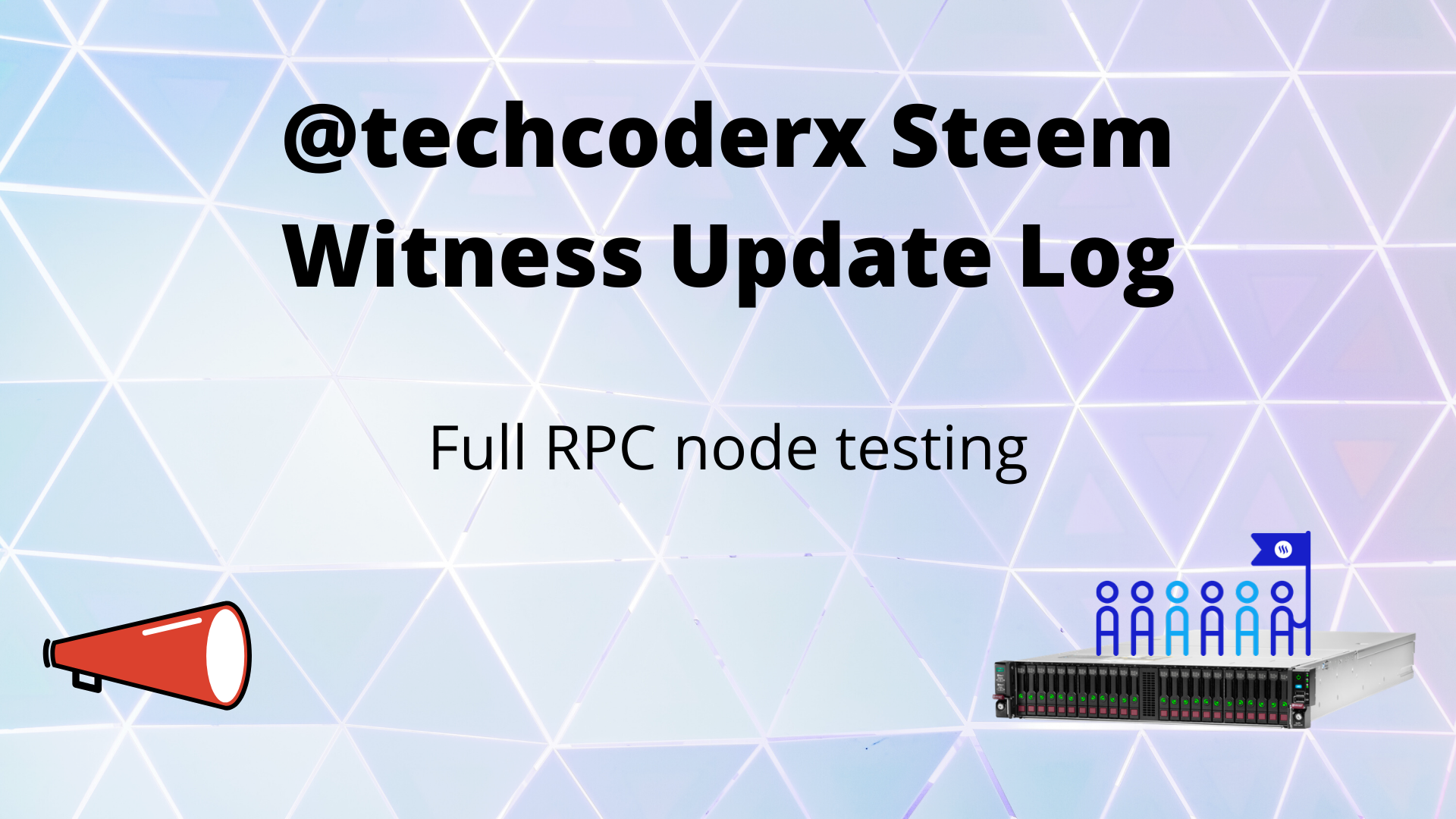 Updates!
With my previous witness update log being 2 weeks ago, I have been working on DTube Rewind 2019. For those who do not know, it is a compilation of all things trending on DTube this year, just like YouTube Rewind but will include more relevant events and content creators.
So I think it's the time for me to throw in an update here.
Having steemd running with all plugins enabled and Hivemind fully synced, I have just installed Jussi, a JSON RPC 2.0 reverse proxy that routes the API calls to appropriate endpoints, used by the majority of the existing Steem full nodes. With this installed and my domain hooked up to the Jussi endpoint, I am able to begin testing my RPC node by updating the Steem API node settings on the applications (that allows me to do so).
So far I have tested my node with eSteem Surfer, SteemWorld and Steem Keychain, and all of them worked without issues. I will have to manually test by checking if all API calls listed in the AppBase API section in the documentation works. If one of it fails then it may not be called a full node.
I may also have to test if the node handles requests from multiple users at the same time to see how well it may behave in higher traffic situations. I'm not expecting it to handle the traffic that api.steemit.com experiences, or even anyx.io, out of this MIRA server.
If everything works well, I will be announcing the RPC endpoint in the next few days for everyone to use.
Witness Statistics
This section will be present in every witness update logs (if any of my nodes are online) to provide new witnesses up-to-date information about the system requirements for running a Steem node, as well as our current block production performance.
Performance
Current full rank: 183rd
Current active rank: 119th
Votes: 452 MVests
Voter count: 15
Missed blocks: 0
Blocks produced (weekly): 2
Blocks produced (monthly): 4
Resource usage
Size of block_log file: 238 GB
Size of blockchain folder: 564 GB
Account history RocksDB database size: 225 GB
steemd RAM usage: 9.2 GB
For a rough estimate of disk usage of low memory consensus nodes, subtract the account history RocksDB database size from the size of blockchain folder.
Support
Currently subsidising server expenses myself for the first year. If you like what I'm doing, please consider supporting by voting for us.