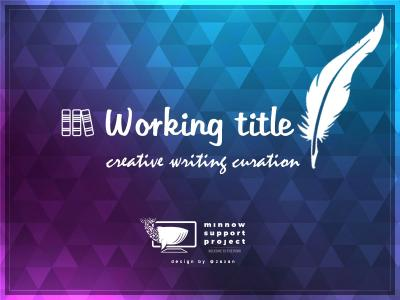 I cross my heart
And hope to die
Stick a needle
In my eye
Wait a minute
I spoke a lie
I never really
Wanted to die
Cross my Feet and Hope to Fly by @sheskates926 has a staccato rhythm that perfectly matches it's message. I love the way she plays with cliche.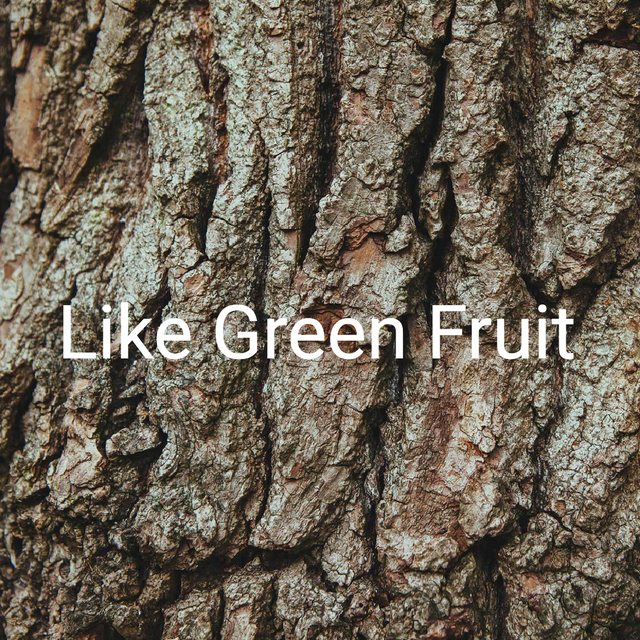 A dream crawls
beneath the bark
and a whisper stirs
in the leaves.
Like Green Fruit by @jmvanbreda is such a gorgeous, brief piece. I love the personification.
I don't know what else I can do. I've opened my petals. I'm exuding my most powerful fragrance. And yet they pass by.
Where Is Everybody by @pokerm is a flashfiction piece that also features personification in a fun, new way.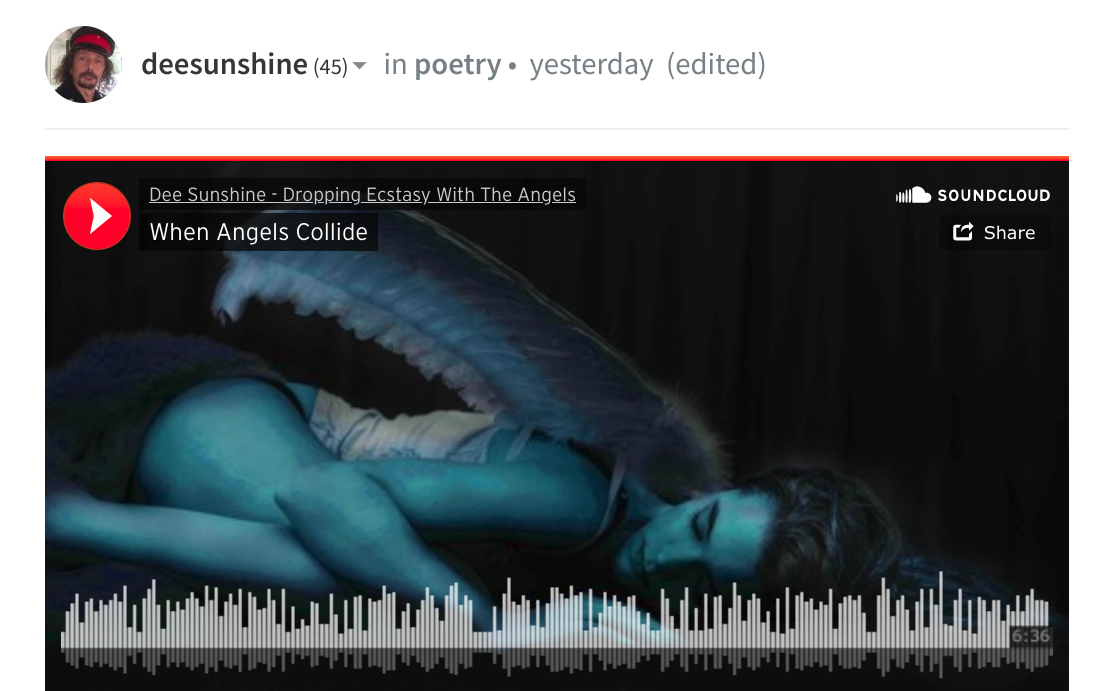 Whisper sweet sleep to overcome:
she drowns in meadowflower wine,
the sugared insulin
and the track marks of time.
When Angels Collide and Bang Their Heads by @deesunshine is a stunningly gorgeous poem with imagery to die for.

Broad markets
Tormented by light fingers and
The raiders out
For tributes and taxes.
Bless the Night Moon by @h-unit is a beautiful slice of life poem that makes use of juxtapositon and alliteration.
---
![mspgif.gif](https://steemitimages.com/DQmcKfFpAMmWEMzSdK7RqVmNotEw3jM2ZXseXBNyj3GePYN/mspgif.gif)
---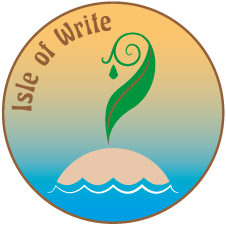 art and flair courtesy of @PegasusPhysics
---

Graphics are sourced from their respective posts
Reflections by Sunravelme