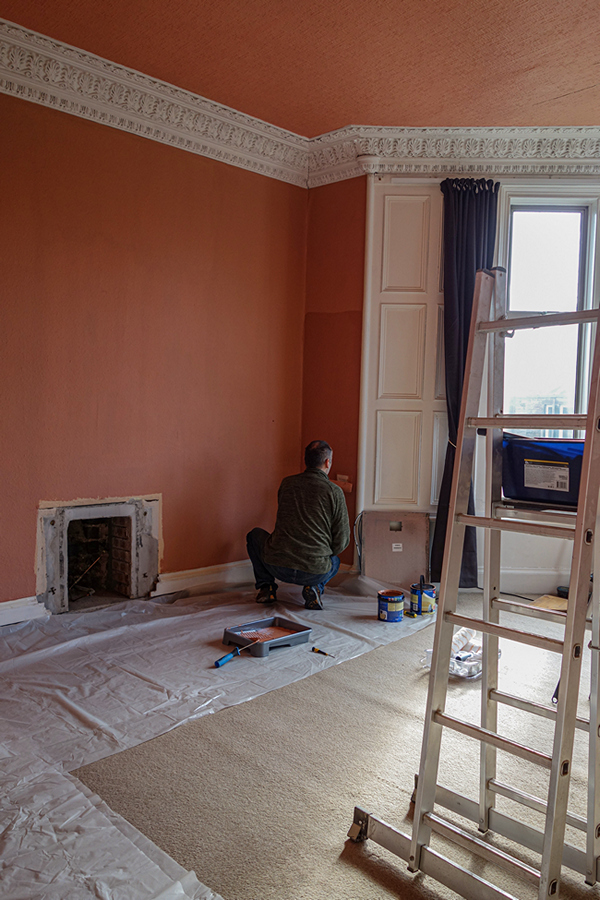 Never ending work by @myskye
Hello dear Steemians,
Is that feeling also familiar to you that once you have accomplished one project and there is new one already in the queue. The same with us, here is another project that we will simply upgrade a bit, this one is in better condition and of course you can see that the wood of shutters is already painted in white paint. But we better to leave it like that this time, we need to make priority what to do. It is possible to move into this room and already use unlike the other ones.
We decided to use this warm terracotta colour and this is also on South side so we have sun most of the time of the day and during the day the temperature goes up to +20C even without heating.
This is another view to other wall, you can see that due to tall ceiling we also bought a special equipment and of course one have to work hands over the head
For this month this is all we planned financially, it is every month we set up our expenses and try to do as much as we can. After this room, we have another room where the carpet is stripped off and the whole furniture is out. The big question is what we will do with flooring: wood or laminate.At least we have few weeks to think and decide
As always we will share our progress with you.
*
---
CURATION TRAIL @worldofxpilar
---