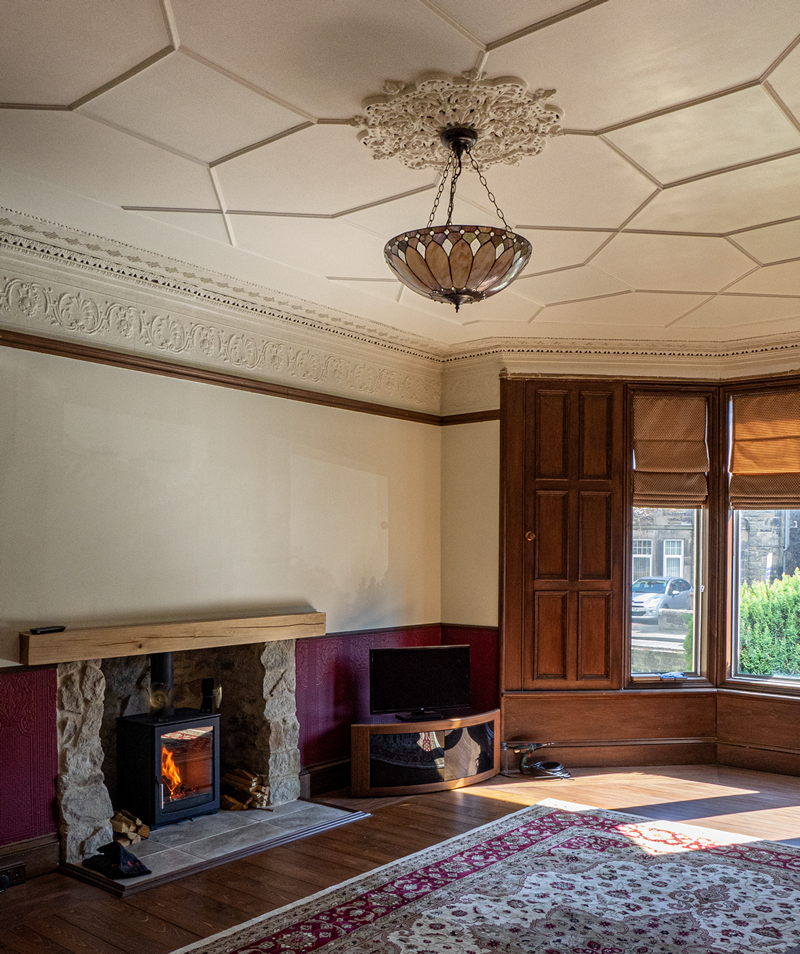 Hello my dear Steemians,
It was very tough year for us, we had a lot of work to do @myskye was working hard to completely renewing our Living room every single stuff needed to be re-done, starting from wallpapers, colour of ceiling, stripping off colours from wood of windows, that were white. But also the whole flooring with replacing almost half of timber, but then treating it bringing the colour close to the original wood.

The other challenge was Fireplace. The old fireplace that our previous owner had was a little horrible coal one and they completely closed the original fireplace.


That is why we needed remove the wall and discover the original Edwardian Fireplace. Of course we said yes, we will restore it:

*
*

Of course the whole process of working on sand stone restoration took many moths, because @myksye is not a builder and never had anything to do with stonework and fireplaces. Luckily there are online materials but also youtube both are brilliant for DIY for those who really love handwork and keen to create something themselves :)
*
*
*
Now you can see many small pieces of sandstone that we have collected and from those once qmyskye created the wall of fireplace on both sides.


*
Now it is more or less ready and looks absolutely amazing! By hte way you can see timber and that it is now the time to work on timber flooring.
*
After many months of work yesterday our new wood burner stove arrived and pipe was lined up through chimney so that we were able to use finally our stove and also our room is ready for us to move in.
The same time our Growth is also ongoing on Steemit, we have now achieved another Milestone
70K of own Steem Power!
*
@stef1 and @myskye
---
CURATION TRIAL @worldofxpilar
---