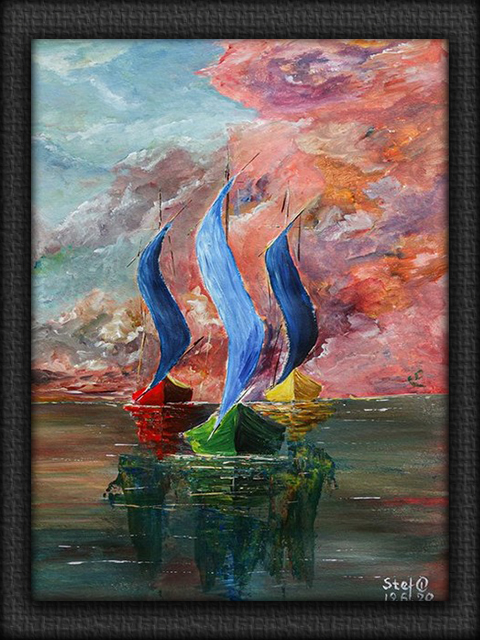 *
Hello my dear Steemians,
Today I would like to talk about the users and communities and how important it is to have some curation opportunities
It is not new that the Steemit Team encourages users to create community accounts, to grow the Steem Power and support the users.
---
@art-venture Visual Art Support account
---
As you all know we have Visual Art supporting project @art-venture within "World of XPilar". It is like a community within a community.
After 24 hours our SP is around 82%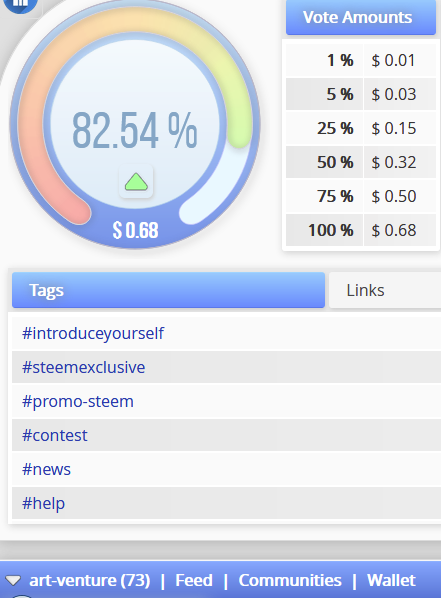 Within last three years we managed to build up our own Steem Power that is together with Delegation now is 49K SP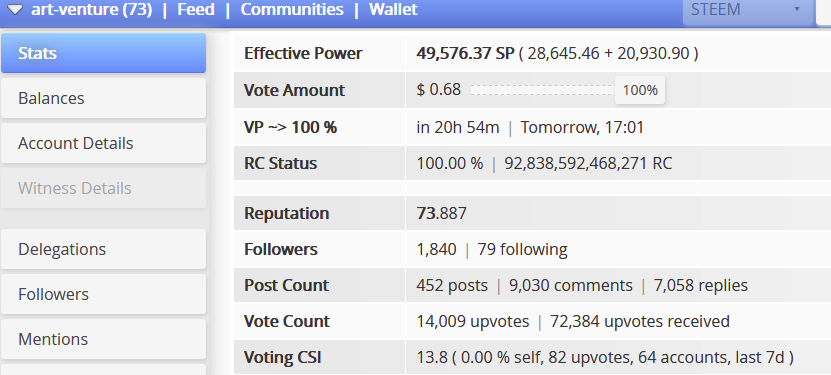 And this is how our colourful voting "flower" look like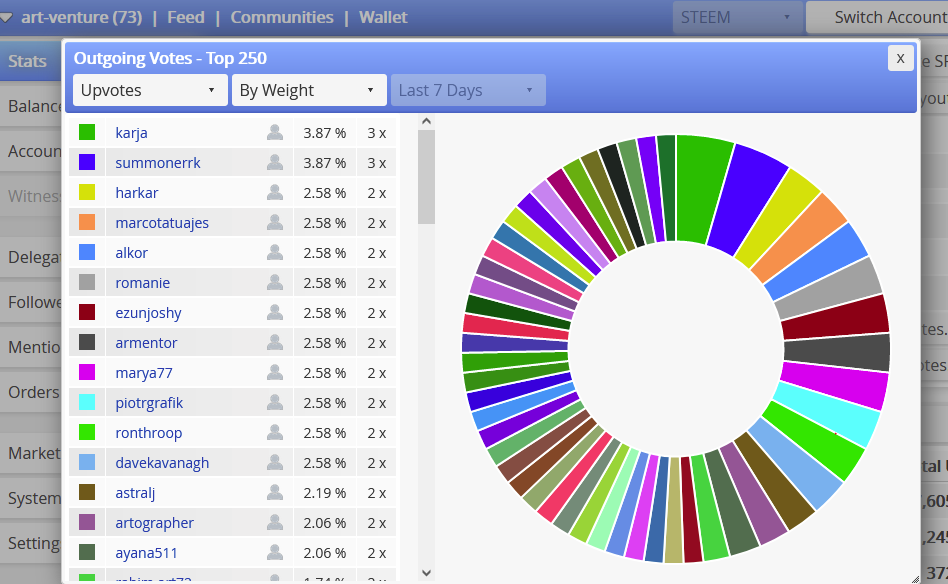 We voting daily 10 users with most of the time 100%, because to give less the users will not feel it.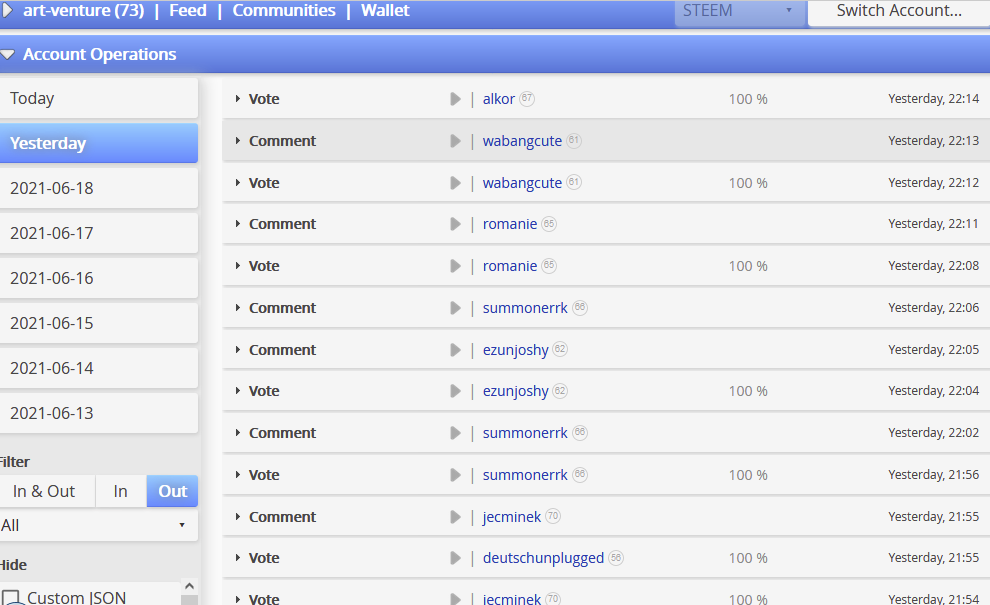 @booming accounts as Communities Support Program
Six months ago the Steemit Team announced Community Support Program, with that the community members can give the support for undervalued users to encourage them to be active.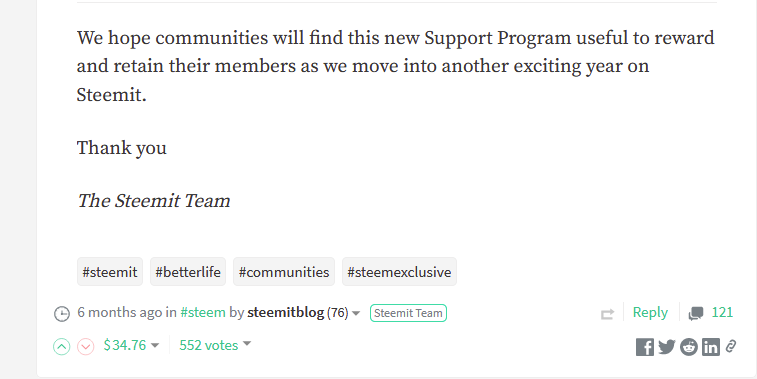 ---
The feedback from users to all who is behind @booming accounts
---
The whole 6 months many communities are enjoying this privilege of additional support, on 13th of June somehow the @booming accounts stopped upvoting and that became noticeable how much that means for communities to be able daily reward their users.
I wanted separately mention Joanna, who is really a good Angel and despite of supporting so many communities always available to answer questions and give advice.
When nominating for @booming account support, I always leave my comment and mentioning that the users are nominated. They are very grateful when they receive the nomination and it is so nice to hear such words back.
Therefore, I wanted to share with you what does it mean for simple users when users receive only support from our own account and how after @booming support.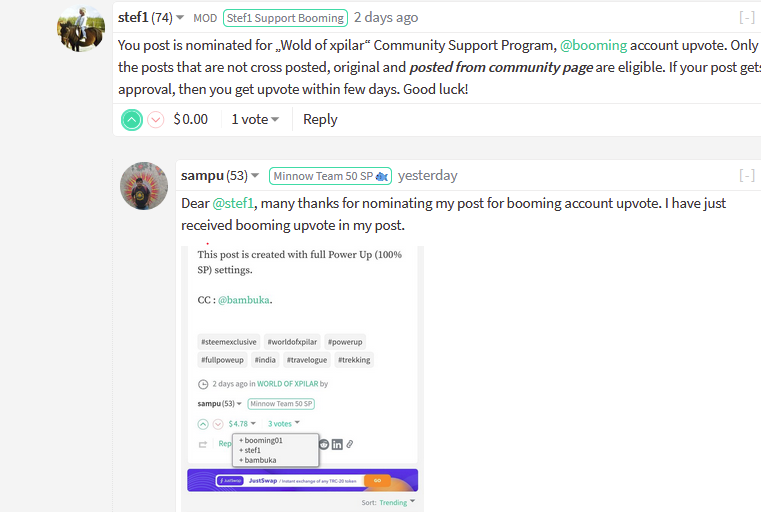 Before:
After @booming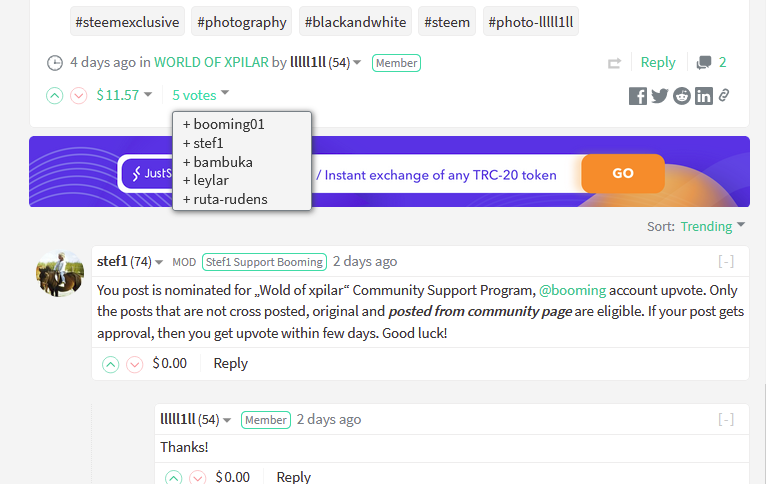 Before: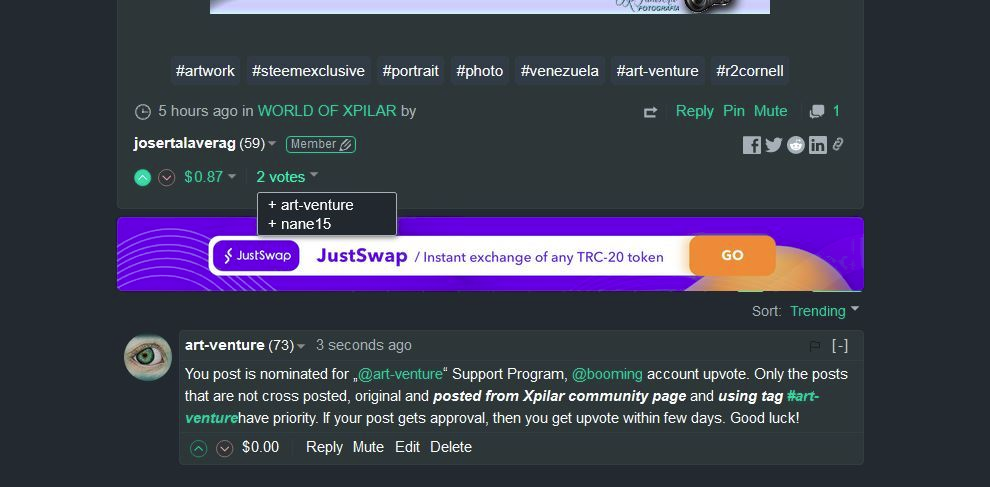 After @booming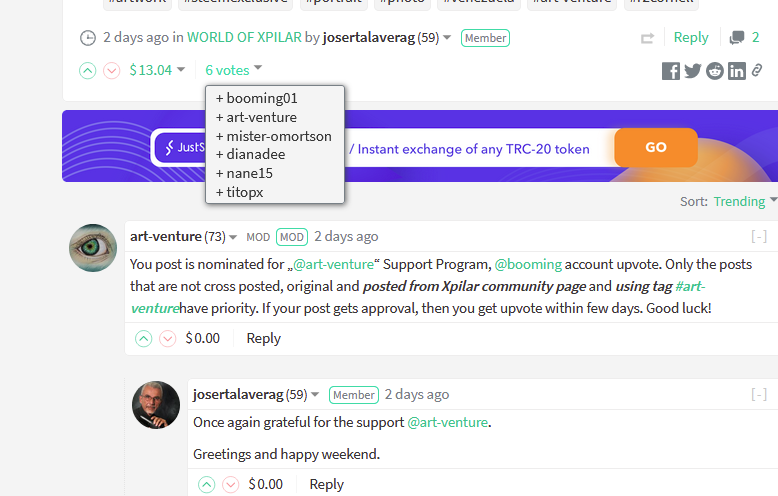 Before: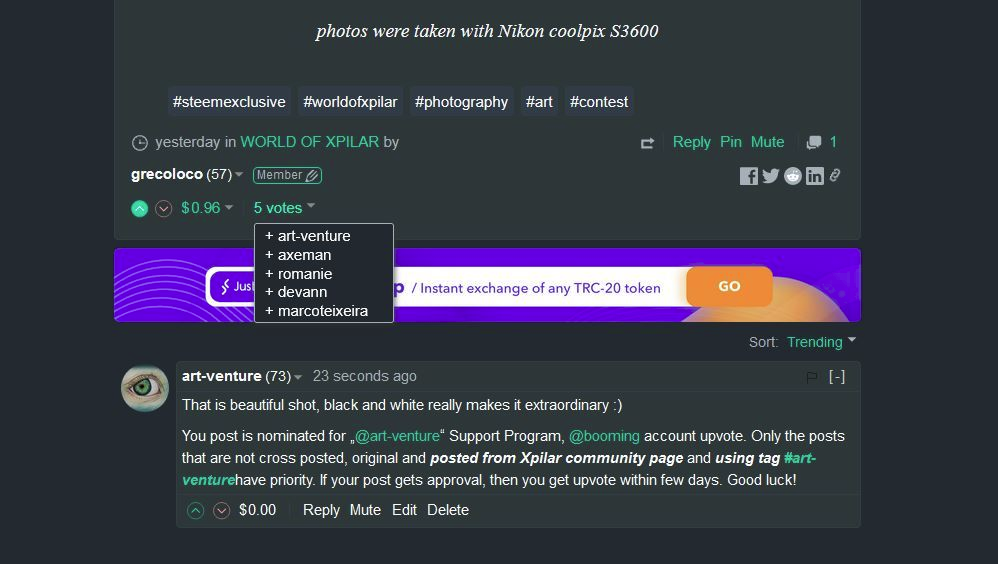 After @booming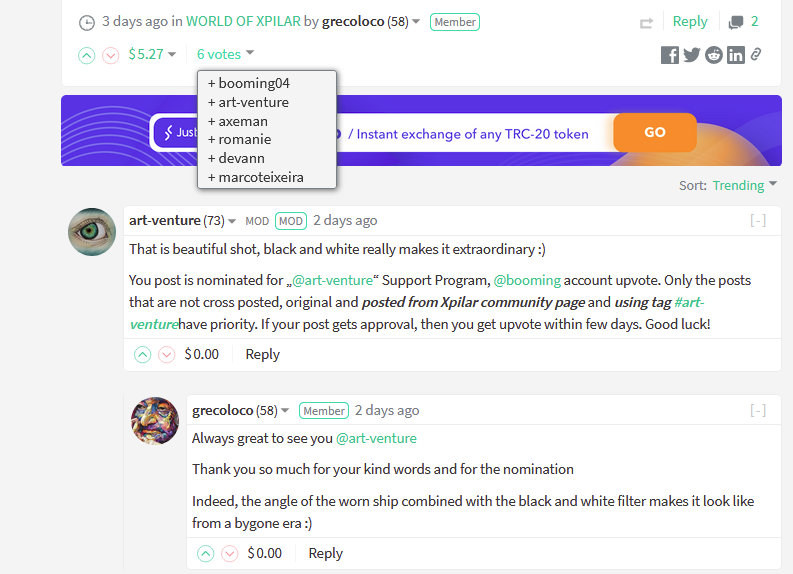 Before: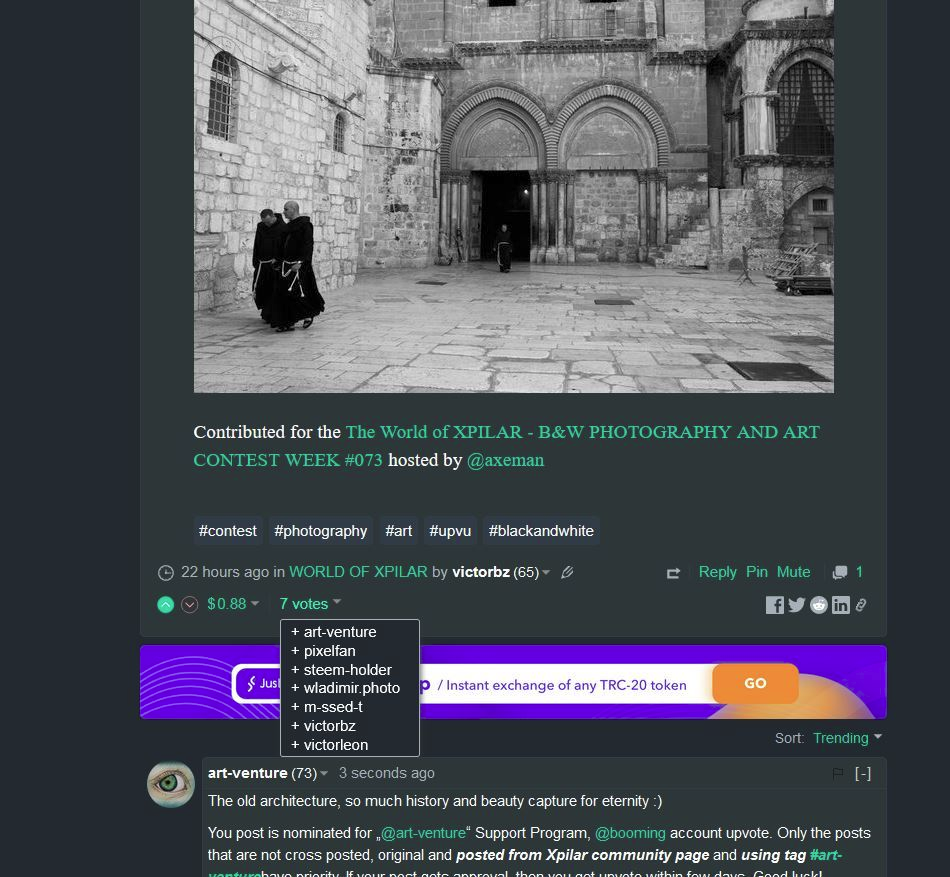 After @booming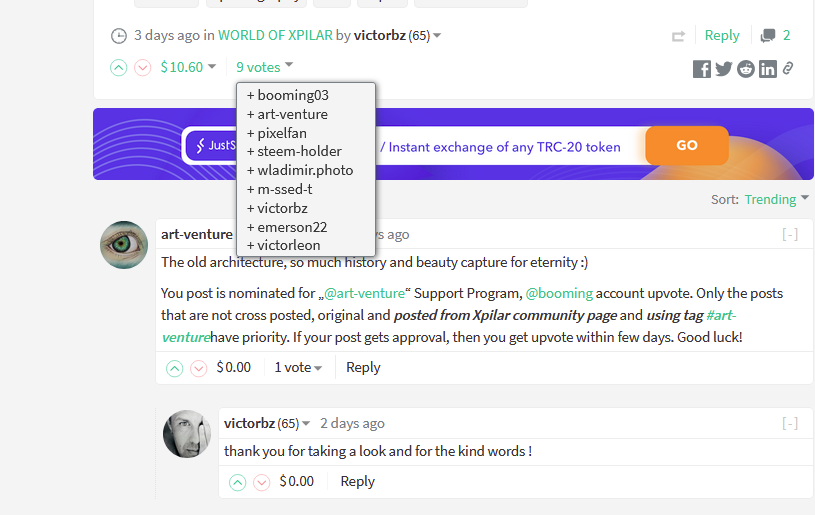 Before: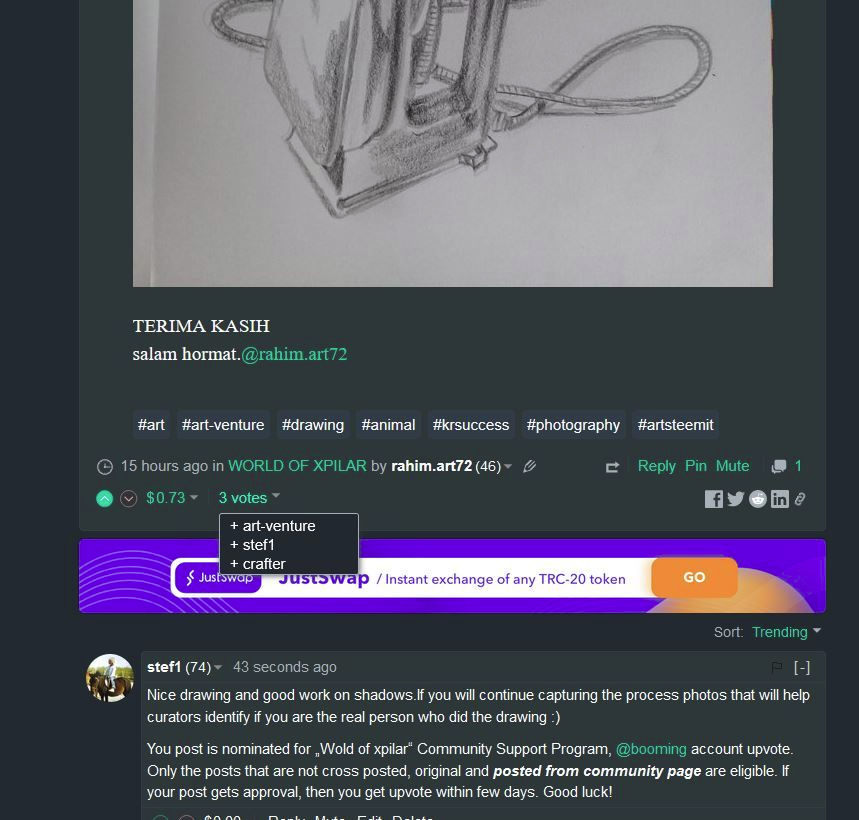 After @booming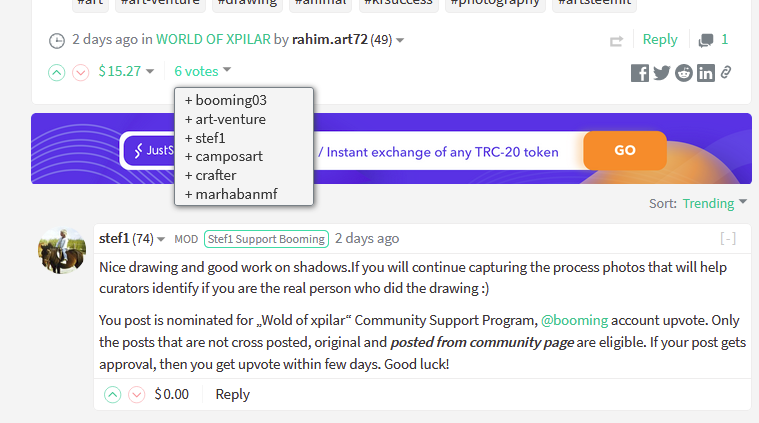 Thank you the Steemit Team, Joanna for Community Support Program and @steemcurator01 for random visit of #steemexclusive posts.
*
@stef1 and @myskye
*
---
CURATION TRIAL @worldofxpilar
---