WELCOME TO THE STEEMCHURCH INTERNATIONAL MINISTRY BLOG


We begin this update with a special thanks to the giver of life, our beloved: Jesus
We have e seen the presentation of new people to Steemchurch which has been very pleasant and in this regard we invite leaders to follow up to help new members and guide them on this path.
We work in this last week in the direction that the church has taken towards the Telos expansion, and the social projection in which we will be involved in the coming days.
We present the promotional video of Steemchurch International Ministry with the support of our leader @sirknight, Created by @edxserverus, directed by @darlenys01.

PWe are preparing fororfor the launch of the integral project "Give wingreedom, educationonionn without limitthe expansion of Steemchurch Telos, basasbassed on thtion of Blockchahachaahnology (EOSIO sosoware), which promotes frerefreeedom through real communitere We will work: EdEdational developmemepmeents, environmental regeneration, sustainable development through sustainable agriculture.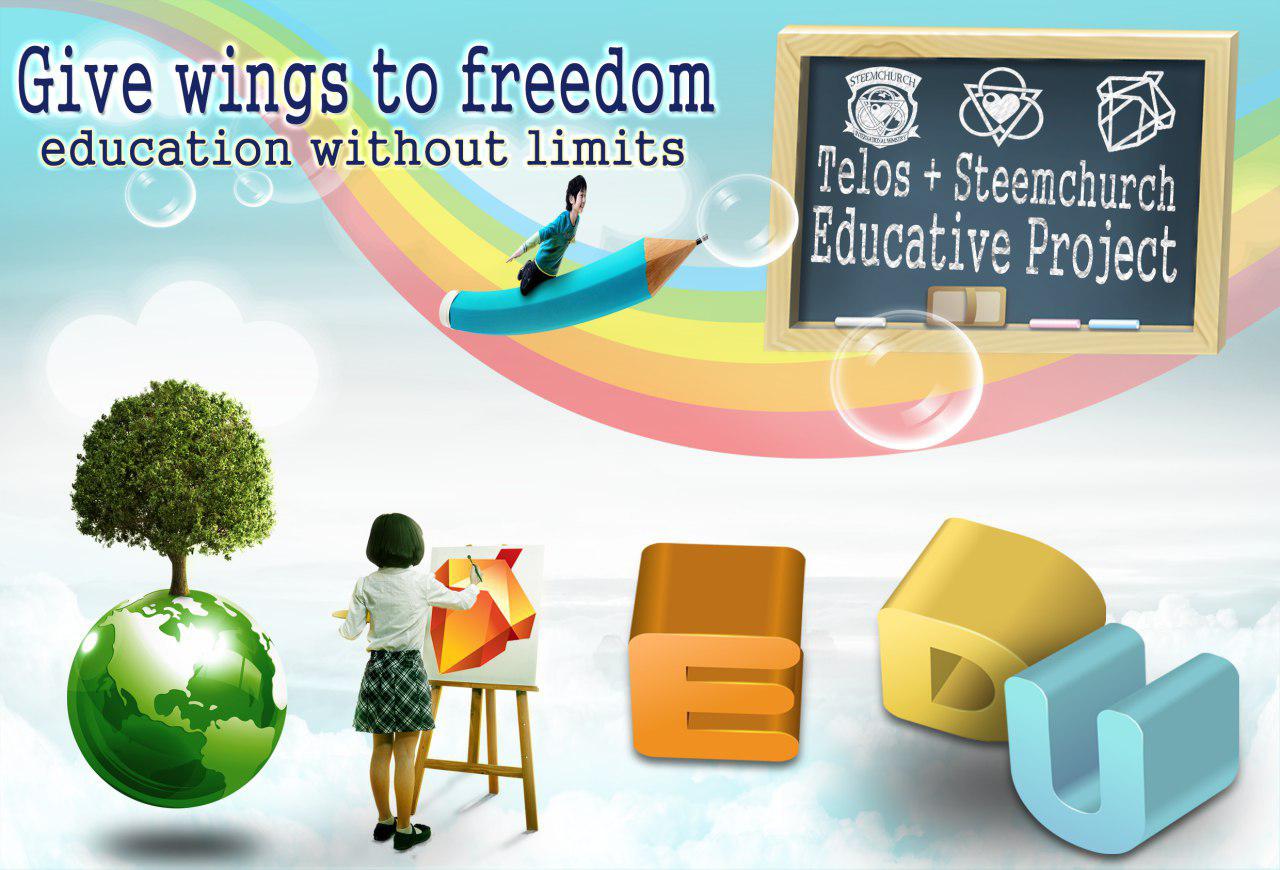 Image courtesy of @edxserverus
The leaders and brothers that make up the church will be working on this project that will lead us to include many people on the platforms where we carry out the activities. Host countries will be where the parishes are established: Venezuela, Nigeria, Ghana and the Philippines.
Important points to be addressed
One of the things we want to address is a massive "no plagiarism" campaign, our fellow @seaners and @jaguar.force are doioi doing a job to heal labels, specifically on issues related to religion, we know that it is a I work together, we have always said that our church has open doors for everyone, but it is not a charity, we are Christian people focused on fulfilling a purpose in our communities, cities untries.
It is ttis tis ti time to clear the road, no more abuse of the labels ch, sc-v, sc-n, sc-gc-g sc-g-g-g, these days have served as a reflection that we should take care of what God has given us, and this is a blessing , many people have been blessed here on this platform, we all deserve a second chance, but t miss it.
The sister isister , sister @ricci01 will be developing some strategies to address this issue, including guides for blogs, remember to put all the information that it is required so that our blogs are worthy and we can be representatives of the kingdom, including the sources of the images, the author of some thought or concept and the referenthe path of righteousness, thhess, thpath, there is nothing like acting rightly, God is a God of order and he has opened the way for the foundations of the blessing that is @steemchurch to follow his path and shine with the divine light. From my heart I thank @guilty-parties and @jaguar.force for giving me the opportunity to promote a healthy church. I also call on the leaders of parishes and allied accounts to take initiatives in this regard and educate their followers in the right way, for this and for them we are here, to restore and to lift the fallen.

As usual, we leave the most relevant updates of our ministry, we hope you can read, reflect and enjoy each of them, they are messages of faith, growth and love for others.


Steemchurch
https://goldvoice.club/steem/@steemchurch/expansion-time-through-strategic-alliances-we-will-be-crowds
Sc-v
https://goldvoice.club/steem/@sc-v/blog32childrensdiningroombreadfromheavenchildrenatsocialriskbarcelonavenezuela-bycpzvo5ck
Sc-n
https://goldvoice.club/steem/@sc-n/more-blessings-coming-to-steemchurch-parishioners-add-marlians-tag-to-your-blogs
Sc-g
https://goldvoice.club/steem/@sc-g/strive-hard-to-reach-the-vision-of-the-salvation-crown
Sc-Philippines
https://goldvoice.club/steem/@sc-philippines/thoughts-of-a-missionary-steemchurch-philippines
Ricci01
https://goldvoice.club/steem/@ricci01/one-meat-one-team
Darlenys01
https://goldvoice.club/steem/@darlenys01/a-second-attempt
Uyobong
https://goldvoice.club/steem/@uyobong/viffbjcm
Maxdevalue
https://goldvoice.club/steem/@maxdevalue/winners-of-golden-censer-challenge-10
bigssam
https://goldvoice.club/steem/@bigssam/never-use-your-position-as-an-advantage-over-others
blessed-girl
https://goldvoice.club/steem/@blessed-girl/wearepreciouspearlsforgod-b0dyrjcvjz
Refugechurch
https://goldvoice.club/steem/@refugechurch/based-on-the-missionary-work

-----

mhm-philippines
https://goldvoice.club/steem/@mhm-philippines/thank-god-usekjowy

-----


Edxserverus
https://goldvoice.club/steem/@edxserverus/2t3quuhe6uo

Remember to follow our accounts and the leaders of the parishes:
@sirknight: Founder of Steemchurch
@darlenys01: Apostle of Steemchurch
@ricci01: leader of @sc-v
@Uyobong: Leader of @sc-n
@biggsam: Leader of @sc-g
@mhm-philippines: Leader of @sc-philippines

We wish that all people who wish to know about our church can enjoy all the valuable content that is daily in the steemchurch or any of its parishes, get updated information and can participate at any time with a broad vision of our objective.
What can we do to help?
Changes can be made in everyday life - at home, in work and in the community-, supporting farmers or local markets and making sustainable decisions on the feeding, supporting good nutrition for all and struggling
against the waste of food.
IMPORTANT STEPS
Work together
Ensure effective citizen participation, improve coordination mechanisms, facilitate dialogue.

Reduce the costs of malnutrition

Improve access to nutrition and nutrition education, protect children and ensure that adults have what they need to live healthy and productive lives.

Partner with the academic field
Build strategic alliances with academic institutions and research, generating information to face the challenges of life.

Reference: FAO

------
------
THANK YOU TO ALL WHO WRITE EVERY DAY IN OUR COMMUNITY!

We thank all those people who have contributed to our community to grow @pennsif, @luppers, @redes, @hanshotfirst, @theycallmedan, @redpalestino, @wilx,@curatorhulk,@ripperone,@penguinpablo,@newhope,@jackmiller
EXPRESS THE LOVE OF JESUS THROUGH: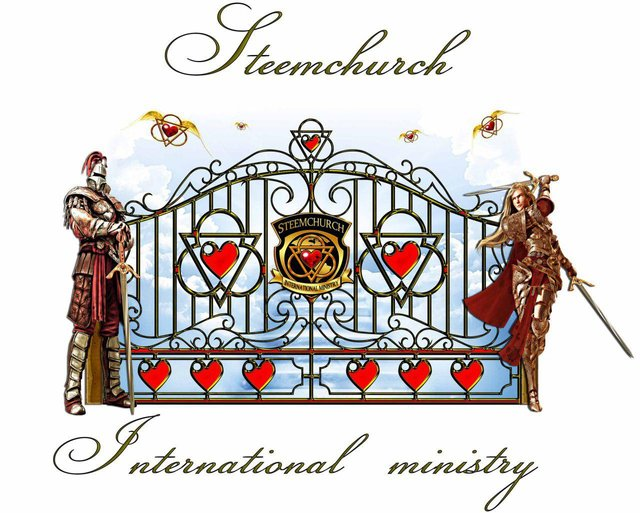 Each time you support with some delegation you will be collaborating with the feeding, education of thousands of children, the restoration of the family, and the promotion of blockchain technology in the world