WELCOME TO THE STEEMCHURCH INTERNATIONAL MINISTRY BLOG
Be blessed on this day, happy beginning of the month for everyone, we are celebrating our #2 anniversary so we are consolidating our bases, in what will be the work for year 3 of our Ministry.
This last year has been of expansion, we have extended our territories using an impact blockchain platform such as Telos, from here we are promoting an educational social work that will mark a before and after in our history.
In our celebration agenda is the launch of what will be our "Team Meetup" This will be the beginning of a series of activities designed to train and consolidate the use of this technology in our country, with the participation of developers and entrepreneurs we will be in action to unify, inspire, educate,
collaborate and build the community of technological entrepreneurship in our city, country.
This first meeting will be present those who will form the initial training team, where we will be giving the necessary tools to start interacting with Telos blockchain, The meeting will be held this Thursday, December 5, 2019, time: 6:00 pm (time from Venezuela) in the Crypto House "the Hive" located in Lecheria Anzoategui State.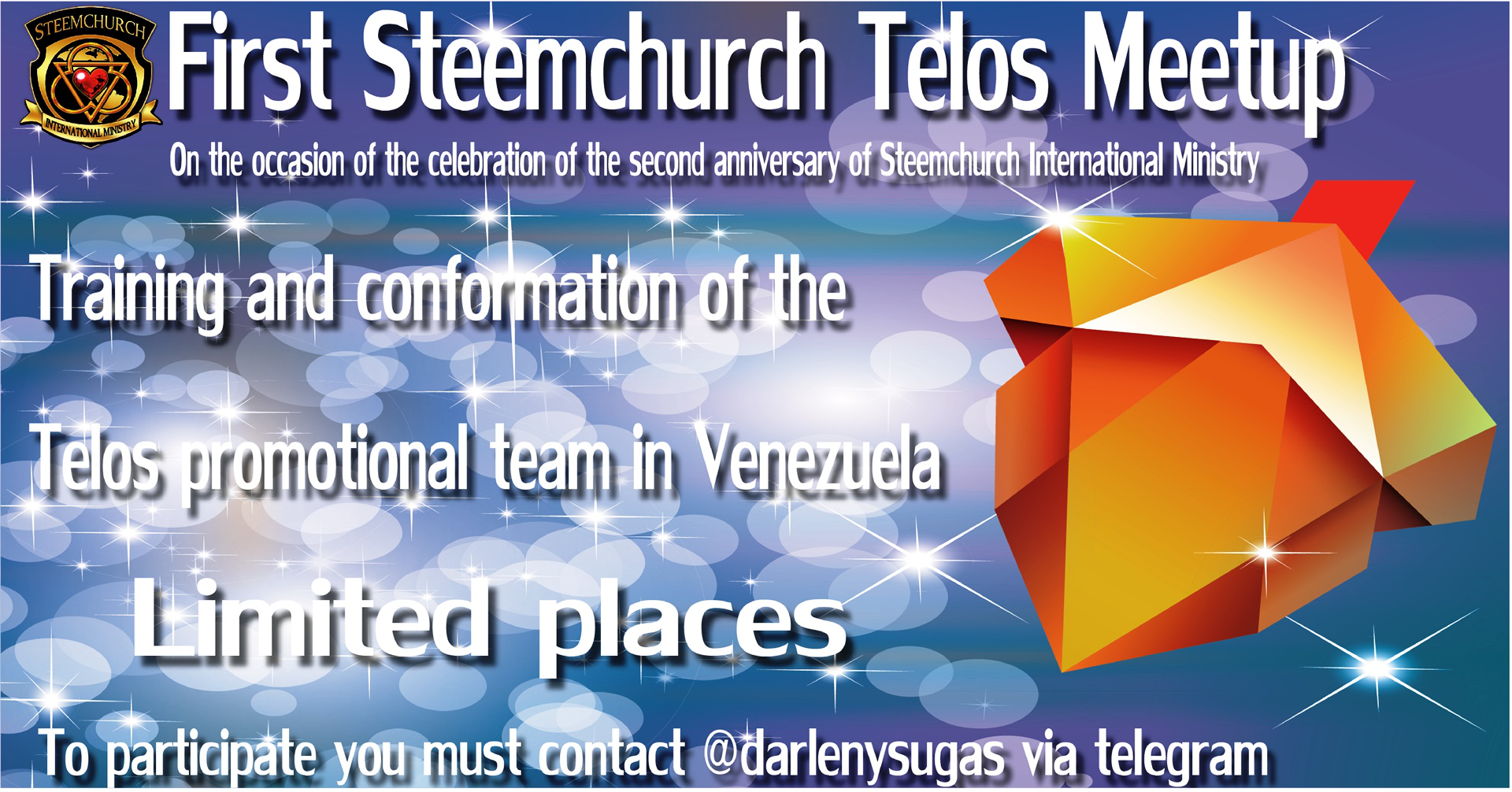 This space will be to develop work, share knowledge and connect with communities.
This space will be to develop work, share knowledge and connect with communities. We seek to provide communities with technological knowledge in order to be empowered from their abilities, capable of managing their own financing resources. With a view to covering several Spanish-speaking countries with a national team, professionals like @kryptomeerkat, @eblockchain and Chapter Decentralized Venezuela.
We hope that this initiative will serve as an example for other communities and together we can multiply and expand a new form of global economy. We have provided our promotional tour by local radio stations in special crypto programs.
We are Steemchurch International Ministry, created to impact the world !!
OFFICIAL CHURCH PROGRAM AT ITS ANNIVERSARY WEEK


1.-Recreational-educational activity at the mission base, Eulalia Buroz educational center located in Barcelona Anzoategui State.
12/04/2019
2.-Steemchurch International Ministry Meetup, real-time recruitment for the blockchain platforms with which we interact (steemit, Telos)
Place: Lecheria Anzoategui Venezuela
Date: 05/12/2019
Hora:6:00 pm
3.-Opening of the dining room # 4 Bread From Heaven in the "Vision of Jesus Christ" church
Place: Barcelona
Date: Saturday 7/12/2019
4.-First delivery of promotional notebooks to the children of the educational center "Mother Teresa of Calcutta".
Date: 09/12/2019
5.-Celebration of thanksgiving commemorating the second anniversary of Steemchurch International Ministry.
Date: 10/12/2019

Let's continue creating opportunities in our world, building a future for children, don't forget to register to get a telos account with the suffix "jc" and interact with our token "heart" in the following form:
https://goo.gl/forms/TOJ4cCDiMT4KlM0g2
If you want to know more information about Telos visit:
https://www.telosfoundation.io/
Additional considerations
There are channels available for more information:
https://t.me/joinchat/JfcYQRZKH3Fu0M9kIzcjjw
You can join our Steemchurch community:
https://t.me/steemchurch_telegram
We thank all those people who have contributed to our community to grow @pennsif, @luppers, @redes, @hanshotfirst, @theycallmedan, @redpalestino, @wilx,@curatorhulk,@ripperone,@penguinpablo,@newhope,@jackmiller
EXPRESS THE LOVE OF JESUS THROUGH: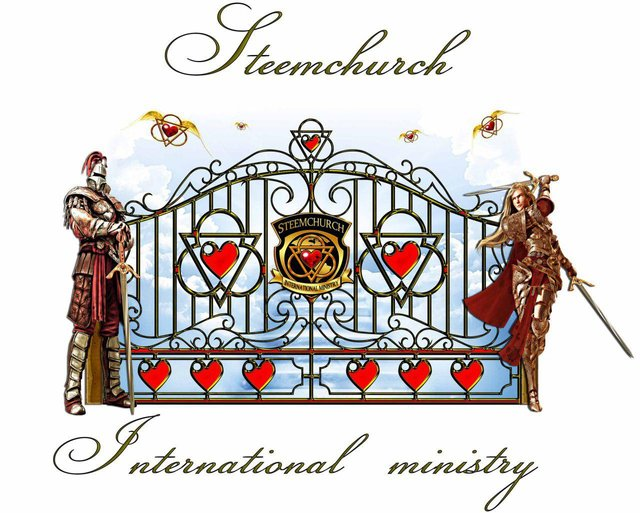 Each time you support with some delegation you will be collaborating with the feeding, education of thousands of children, the restoration of the family, and the promotion of blockchain technology in the world.
DARLENYS