Introduction
The growth of SteemALive community continues at a steady pace. And with this growth comes more work. Therefore, we are delighted to announce 2 new City Coordinators to you our community members. The work of City Coordinators are very crucial to the growth of our community. They are in charge of running a small unit of the community in their city. They coordinate everything about Steemit in their city of residence - recruitment, mentoring, encouragements, organizing meetups, etc. We are really happy to have these 2 new hands to expand our network in the cities where they live.
Meet the 2 new Coordinators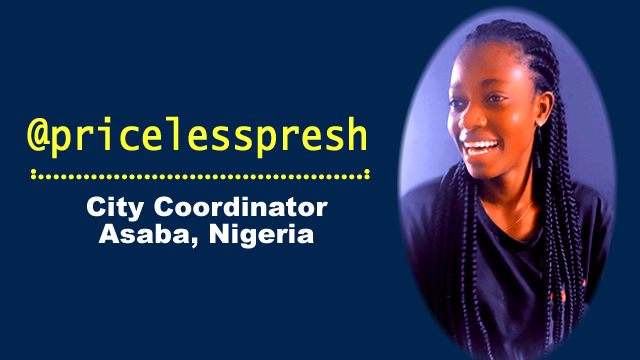 @pricelesspresh City Coordinator, Asaba, Nigeria: Miss Precious is a student in Delta State Polytechnic, Delta State. She is a 2nd Year Student of Business Administration and also a class representative in her department. Although busy with her academic activities, she still finds time to promote Steemit to her fellow students and friends. She recently did a meet up in her school and it was very successful. Here hardwork has resulted in the recruitment of many Steemains among whom are:
Active
@basky14
@dianbrown
@coolchris
@danielben
@johnpatrick12
@miraclediamond
@norab
@wizzygreat
New Recruits and some Old inactive ones
@lawsongizzy
@remix
@oghwiefaith
@jovybeauty
@jessie777
@rliverbest
@ricchzino
@jerrybless
@richzino
@rygawealth
@michaelalaska
@eloisalem
@henryglowz
We have added @pricelesspresh to our List of City Coordinators. To see the list and the role of City Coordinators.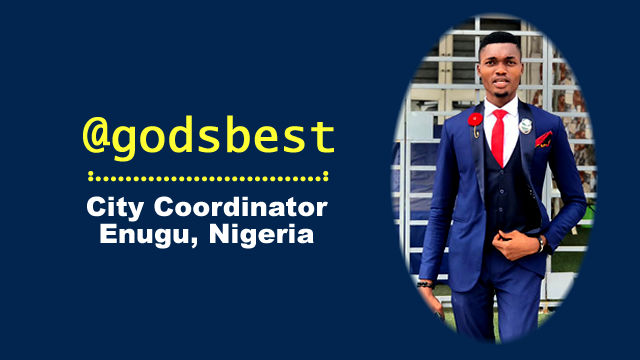 @godsbest City Coordinator, Enugu, Nigeria: Mr. Godsbest is a fashion designer based in Enugu Nigeria. He joined Steemit on August 2020. Has is busy with his work, but has made out time for Steemit since the turn of the year. He has been actively recruiting, mentoring and supporting new Steemians in Enugu. We are really confident that as a city coordinator, he will be more productive in promoting Steemit in Enugu. Here are his newest recruits:
@ihemma
@jennykamby
@poshbhern
@fredrickdivine
@ihemma@obiomalydia
We have added @godsbest to our List of City Coordinators. To see the list and the role of City Coordinators.
Conclusion
We congratulate you all @pricelesspresh and @godsbest on this new appointment. We will continue to support the coordinators to enable them perform their role well. Pleace check the City Coordinators announcement post to learn how to make an acceptance post for this role. If you have any difficulties, always feel free to contact SteemALive admin @focusnow and @ngoenyi.
We therefore present these new city Coordinators to @steemcurator01.
Call to Action
We need more City Coordinators across the Cities in Nigeria. If you can recruit up to 5 persons from your city and have the time to perform other duties of a City Coordinator, you qualify to apply to for this position by dropping a comment on this post. There can be more than 1 city coordinator for a particular city. We are waiting to see more applicants.
About SteemAlive City Coordinators
Find some useful information about City Coordinators in SteemALive
Written by: @focusnow
For: @steemalive

Subscribe