Hello everyone
In this post we want to talk about some news on the STEEM FANBASE service development and show a report of all the activities managed so far on our platform.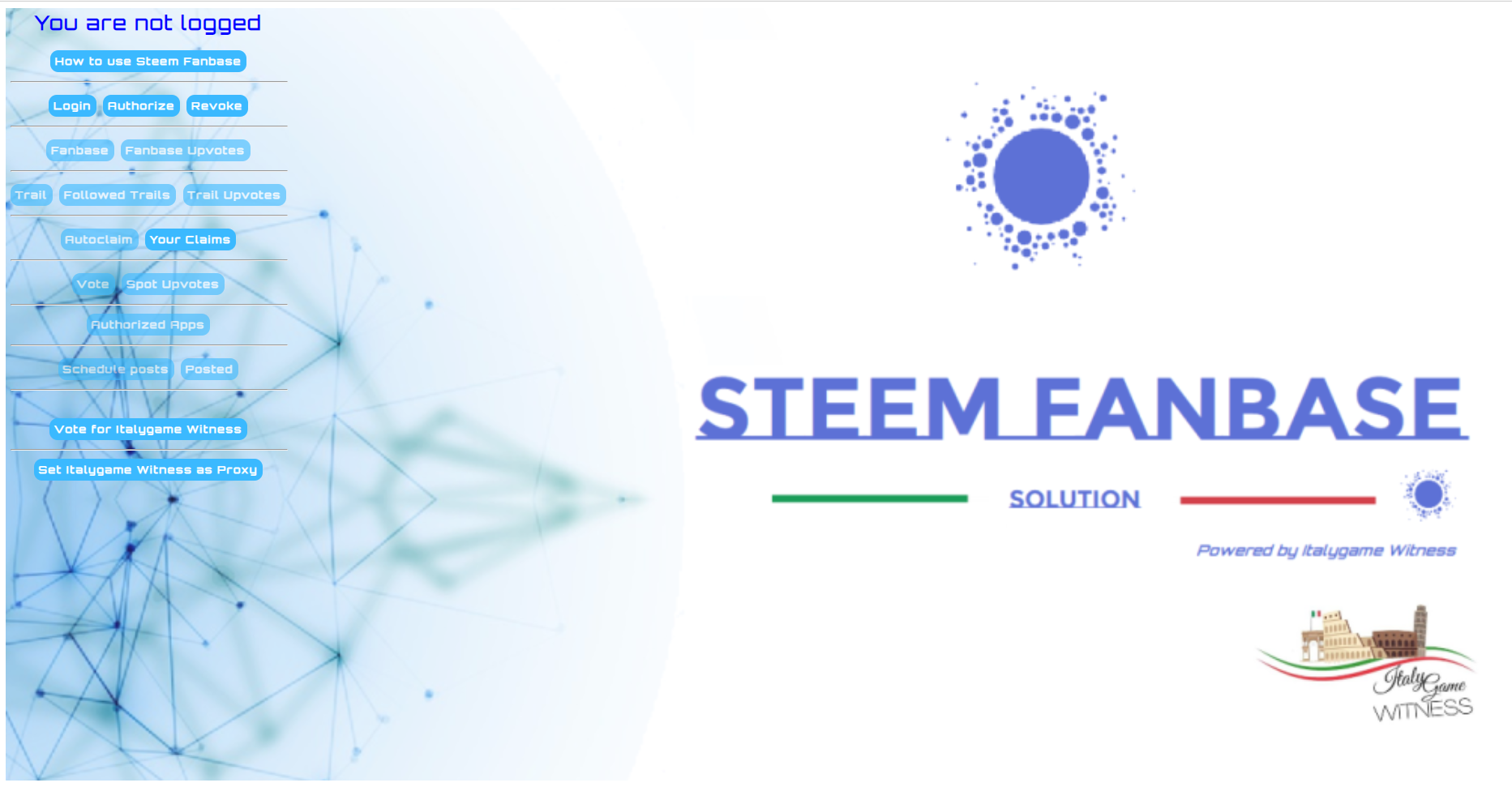 First of all, we are pleased to announce that we have our own RPC https://api.steem-fanbase.com/
The target is to be able to have as few errors as possible in the calls and therefore lose the fewest number of votes.
At the moment, we are in the test area phase on a limited number of trails and fanbases to understand if everything is working properly.
In the next 48-72 hours we will verify the data and evaluate if it is appropriate to gradually add all the users who operate on Steem Fanbase on our RPC.
I remind that our service is totally created and developed by the @Italygame Witness Team.
So we need to keep on working for making the tool more and more better every day.
Meanwhile, we share with you a report with the activities executed to date 11/06/2021 by users on the Steem Fanbase website.
| Steem-Fanbase | Total |
| --- | --- |
| Fanbases | 44 |
| Fans | 424 |
| Trails | 44 |
| Followers | 245 |
| Users | 266 |
| Upvotes FANBASE | 1173 |
| Upvotes SPOT | 10 |
| Upvotes TRAIL | 35055 |
| Claims Auto | 284 |
| Claims requested | 24 |
| Changes claim | 21 |
| Changes Fanbase | 1527 |
| Changes Report | 49 |
| Changes Schedule | 64 |
| Changes SPOT | 3 |
| Changes Trail | 707 |
---
Note: In this table there are cited activities such as claim, spot upvotes and schedule that we have not yet explained in detail, but that someone has already started using.
In one of the next posts a tutorial will be written to present these additional features as well.
We also want to inform you that you can generate your own report whenever you want, so that you can check all the actions carried out by Steem Fanbase on your behalf.
The procedure is very simple:
from the Dashboard select Activity Report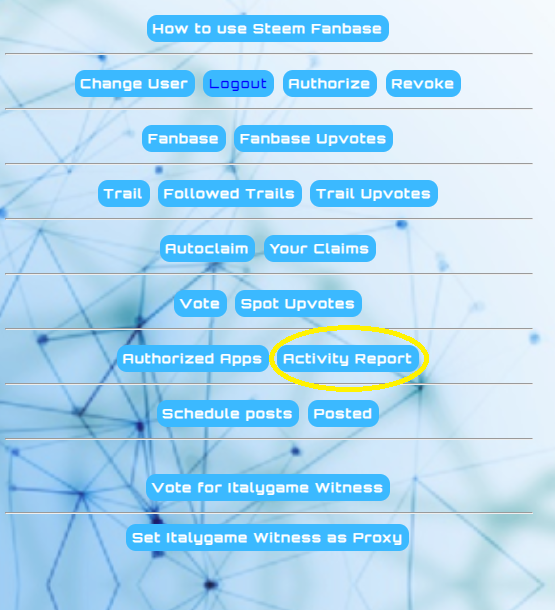 select starting/ending date and time, then click on Generate Report

You will receive a txt doc in which all the actions done are listed.
Remember that f you want to support Steem-Fanbase and the Community Italy, in addition to obtaining excellent results in terms of Curation Rewards, you can follow one of our trails:
top.rewards.club
girolamomarotta
italygame
At this moment there is not yet a direct link to follow a trail, but it is one of the things we are working on.

Also we just launched Steem Fanbase DISCORD Server
We hope you will join us
You can do it HERE


Click here to vote on the witnesses list

Click here to vote directly by SteemLogin

Greetings to everyone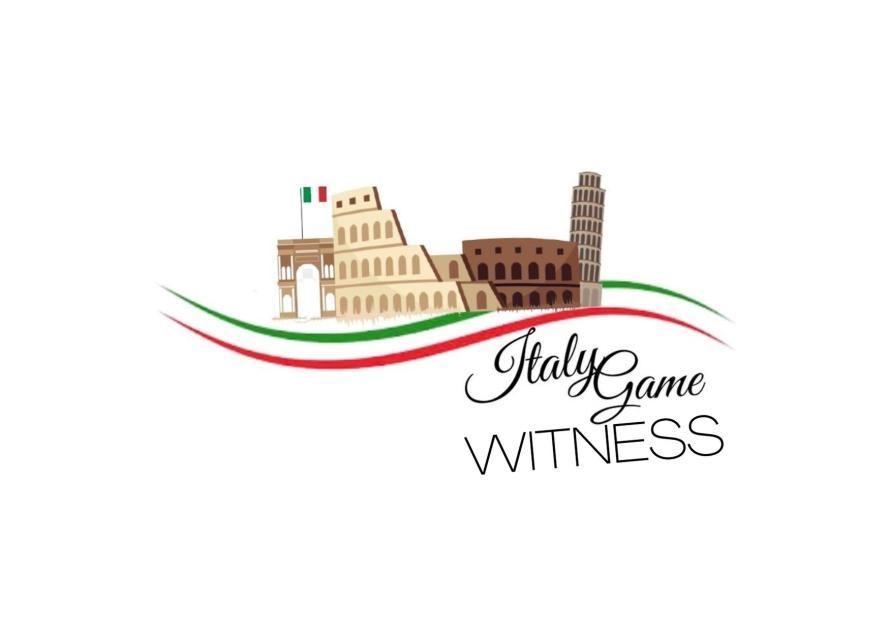 ---
Cc:-
@steemitblog
@steemcurator01
@steemcurator02
@stephenkendal
@cryptokannon
@steemchiller
@jphamer1
@trafalgar
@upvu
@jsquare
@steem-agora
@twinner
@upmewhale
@gotogether
@justyy
@successgr
@dorian-lee
@jaydih
@ayogom
@jayplayco
@hightouch
@dev.supporters
@symbionts
@steem.history
@radiokorea
@successgr.with
@protoss20
Cc to all the CR's:-
Cameroon (@njiatanga, @saxopedia), Ghana (@njaywan, @oppongk), Nigeria (@beautychicks, @focusnow, @bright-obias, @whitestallion), Uganda (@yohan2on), Mexico (@leveuf), Argentina (@belenguerra, @fendit), Venezuela (@adeljose, @anasuleidy, @edlili24, @mariita52, @tocho2, @albenis, @inspiracion, @wilmer1988), Bangladesh (@rex-sumon, @tarpan, @toufiq777), India (@neerajkr03, @rishabh99946, @sapwood), Indonesia (@anroja, @ernaerningsih, @nazarul, @radjasalman), Japan (@cryptokannon), Pakistan (@rashid001), Sri Lanka (@randulakoralage), Italy (@girolamomarotta), Russia (@filinpaul, @knopka145), Turkey (@alikoc07), Ukraine (@antorv, @olesia) and New Zealand (@kiwiscanfly)