A while ago I stumbled across #needleworkmonday challenge hosted by @crosheille, and I got hooked 😊.
This Monday I am sharing my latest Pom-Pom hat. I became really good at this. I crochet fast and don't have to count each stitch, like a month ago.
So, here is my project. I am using a size 5 crochet and a cheap yarn I bought at Walmart. I am making a large rectangle, about 10 inches wide and 19 inches long. The length is basically the circumference of your head.
The pattern that I made is called 'suzette' ... don't ask me, I don't know why this name. It is like this: 1 single crochet and one double crochet in the same stitch, then skip one stitch. SIMPLE!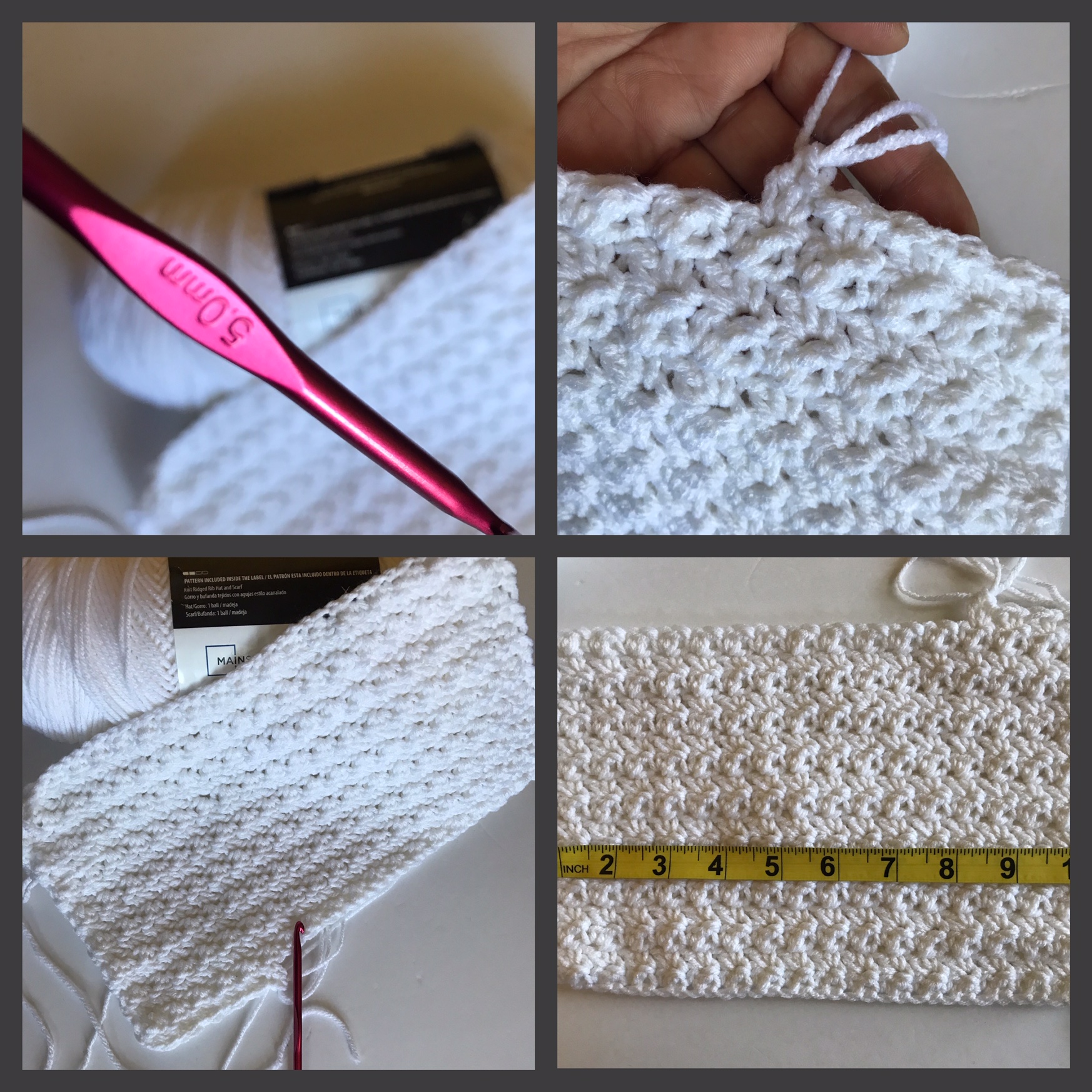 After I finished my rectangle I synced the top side and secured it. I am using a faux fur pom-pom that I bough from a craft store, and it is not washable, so it needs to be removable. It came with an elastic loop, so I stitched a large button on the inside of my hat, I threaded the elastic with my crochet hook, and I twisted it around the button. This way I can remove the pom-pom when I wash the hat. I saw this on YouTube, so I don't take credit for this technique. 😁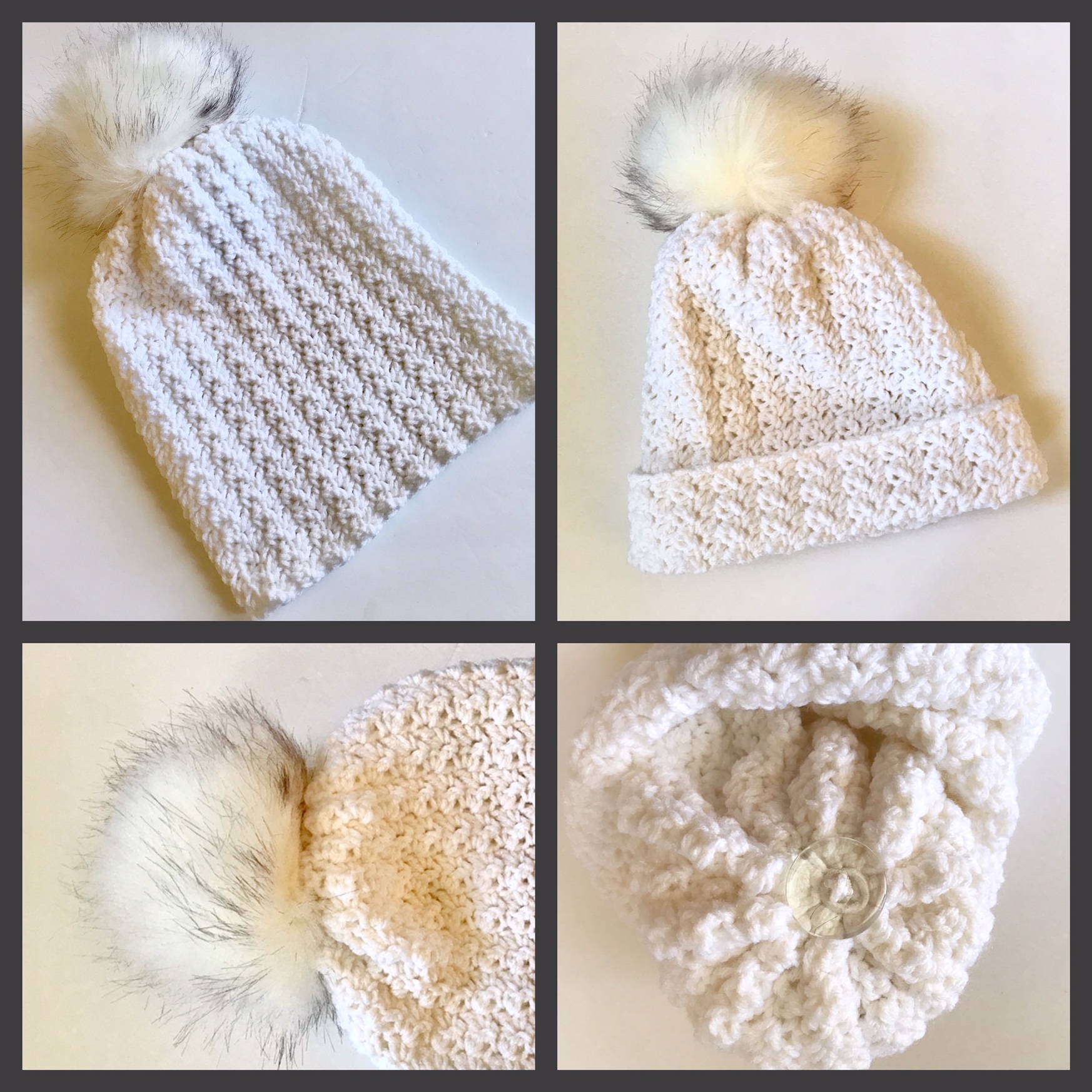 I had some yarn left, so I decided to make another small cap. It came out cute, I like the pattern that I chose, those little 'bubbles' are cute.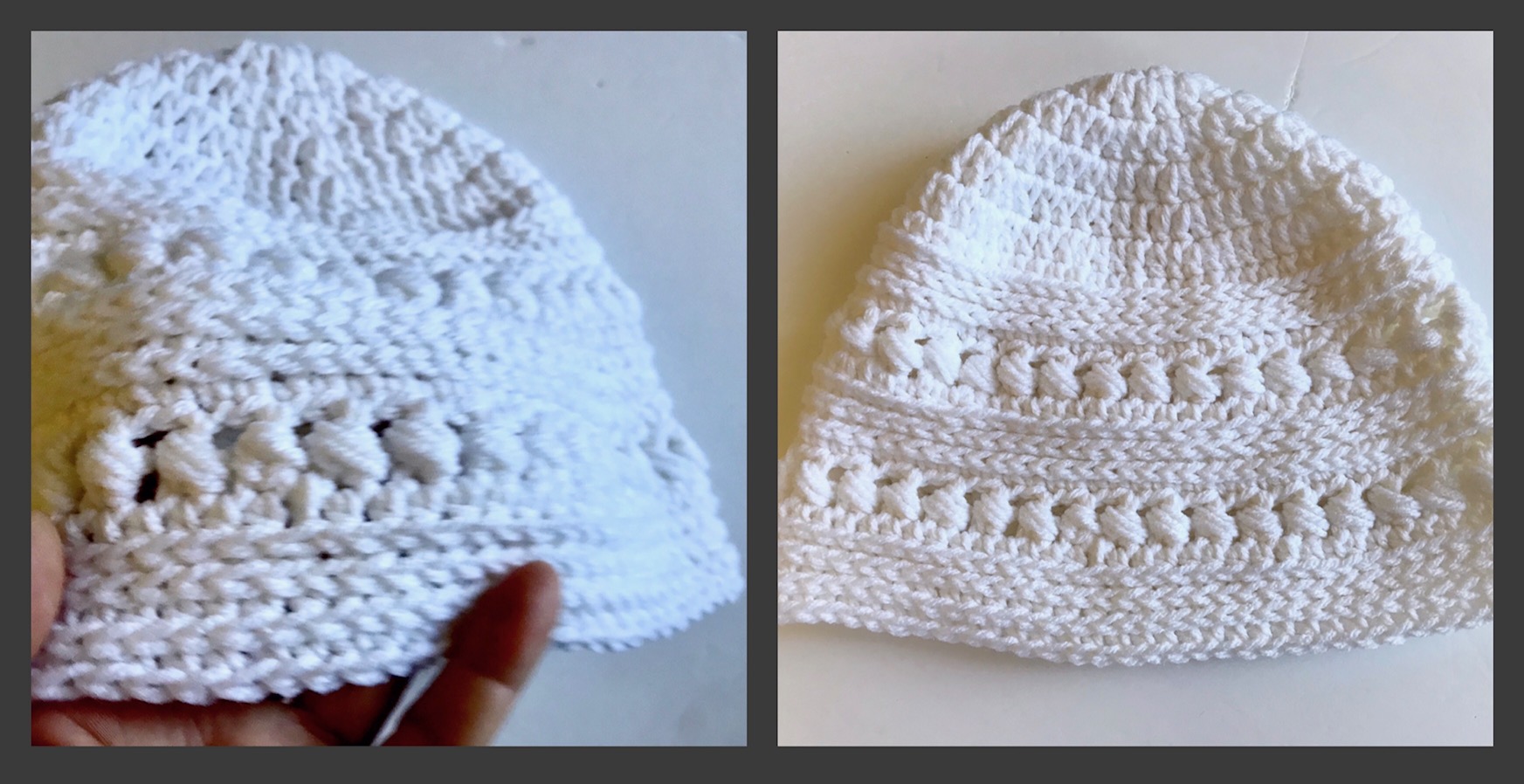 My kitty is fascinated by yarn. I think all cats are. This time she is puzzled by the pom-pom, she even tried to lick it... she is so funny, I had to take a few pics...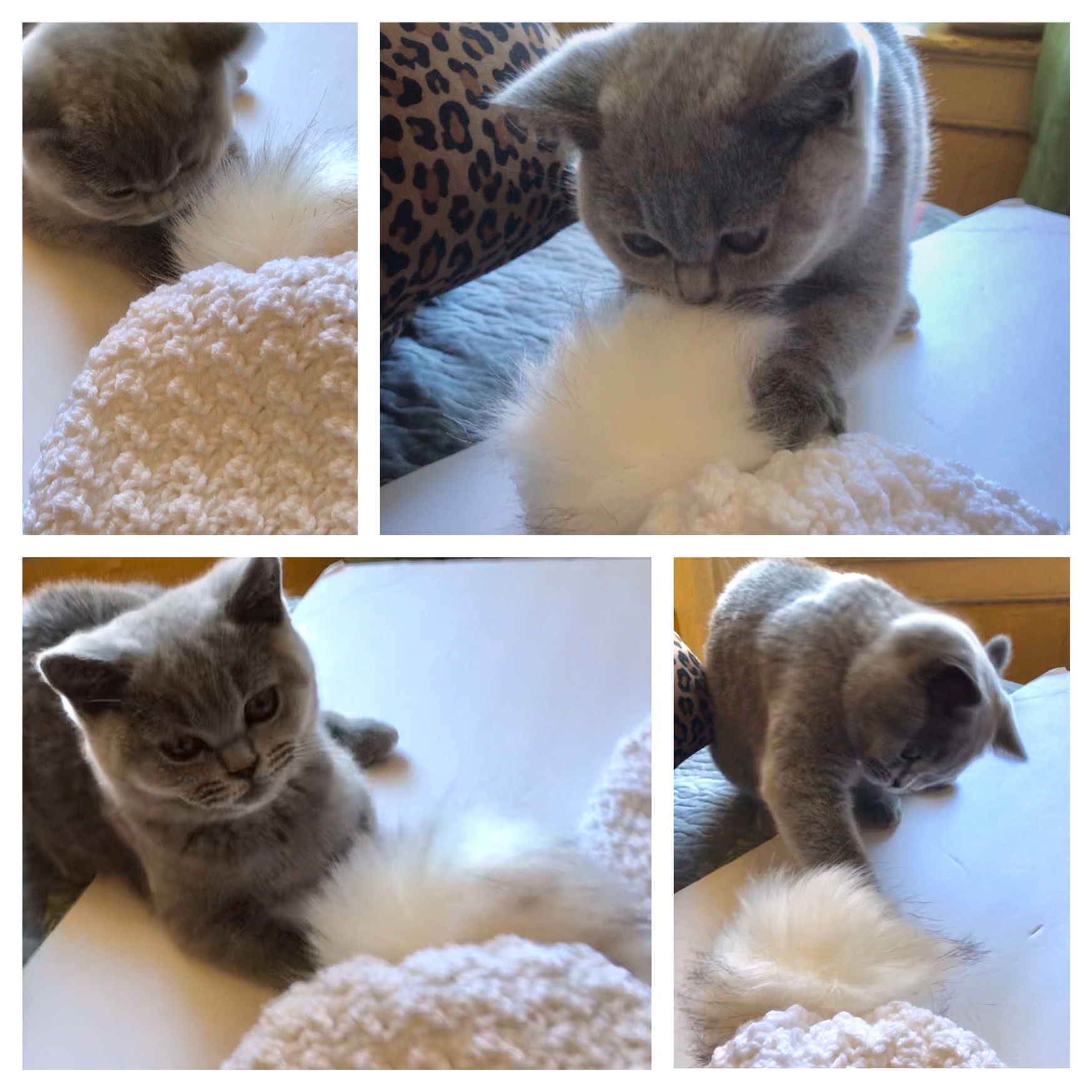 Well... that's it for today's post. See you next week. I will find another project to share, I am pretty sure. 😊

Follow me and my stories