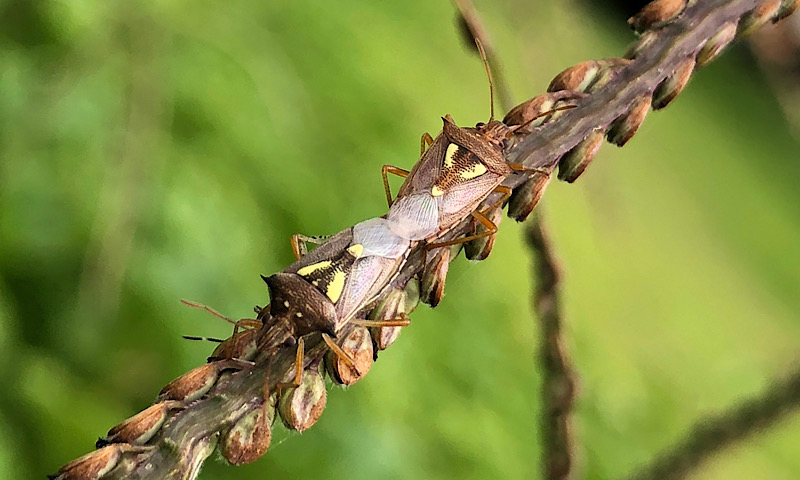 Hi everyone, I hope you are all well everywhere you are. I don't have a recipe to post today, and I still don't have propane to cook. My husband try to ride his bicycle to find in the town again, maybe we will get it today. I have a lot of different photos of different kinds of bugs. Everywhere there are a lot bugs here, I think the most bugs in the world?!
When I go looking for insects I see stink bugs every time. Sometimes I try to take pictures of these bugs but I love butterflies the most. I would like to see butterflies every time I search for them, but I need to be lucky to see them. Everything we do we need to have patience and perseverance, but sometimes we need to be lucky also.
Like we make a post on Hive, we can try to do everything good, but we do not have VIP vote for our post, so our work can't climb. So sometimes we need to have luck. I think we need to struggle in case there is no luck. This is just my mind.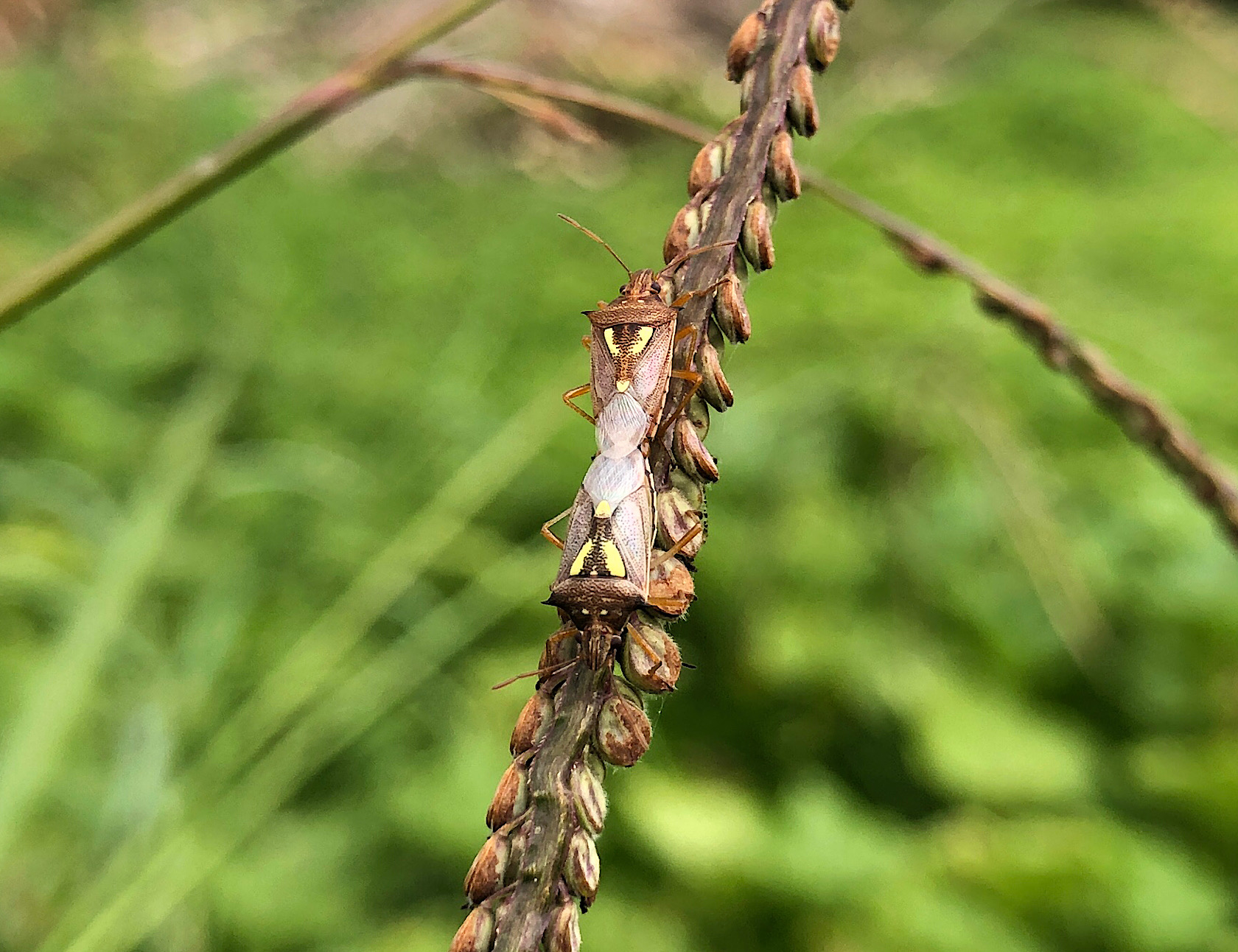 Stink bugs were making love in the grass. In this grass I always see bugs a lot.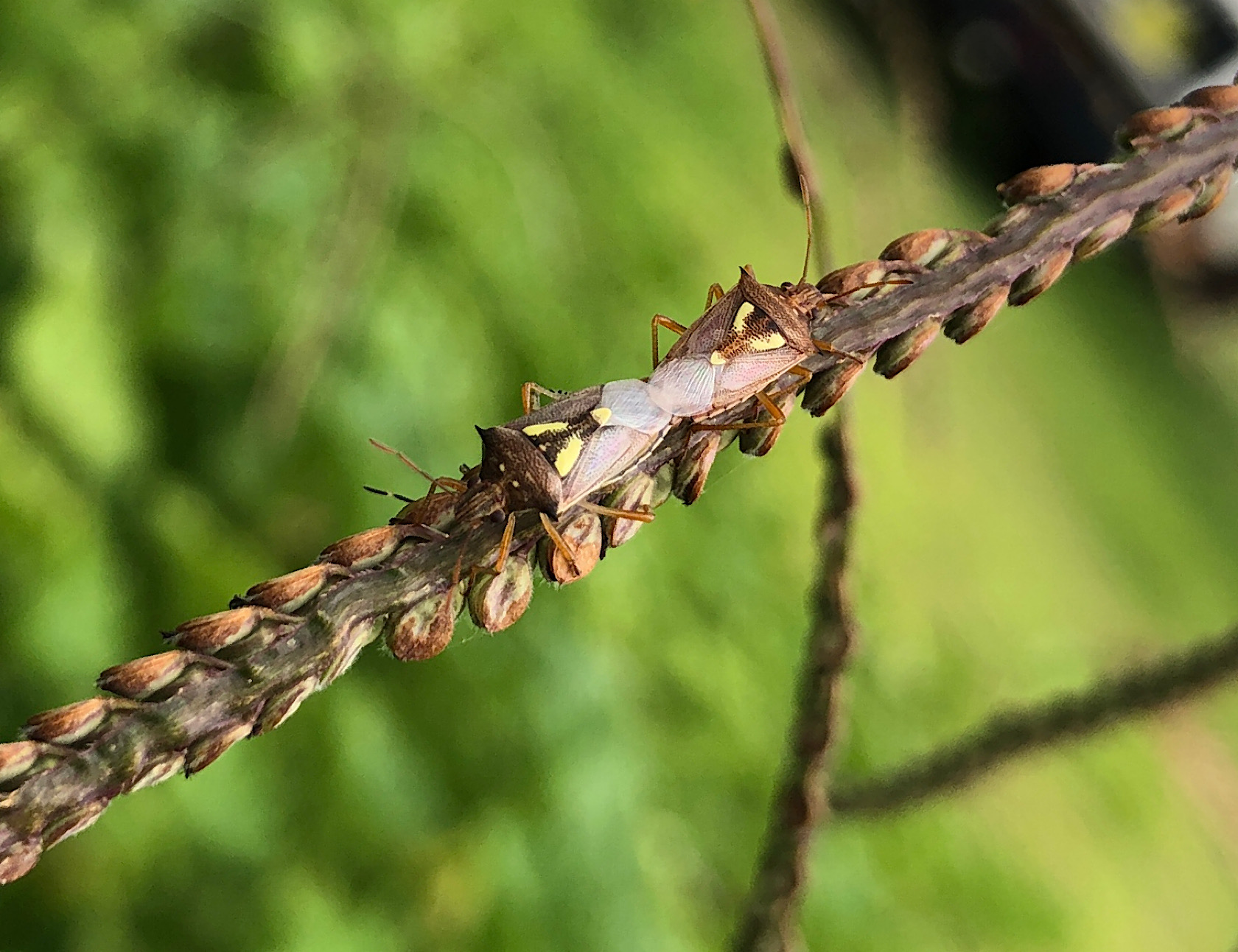 These are photos I took with my iPhone 8+.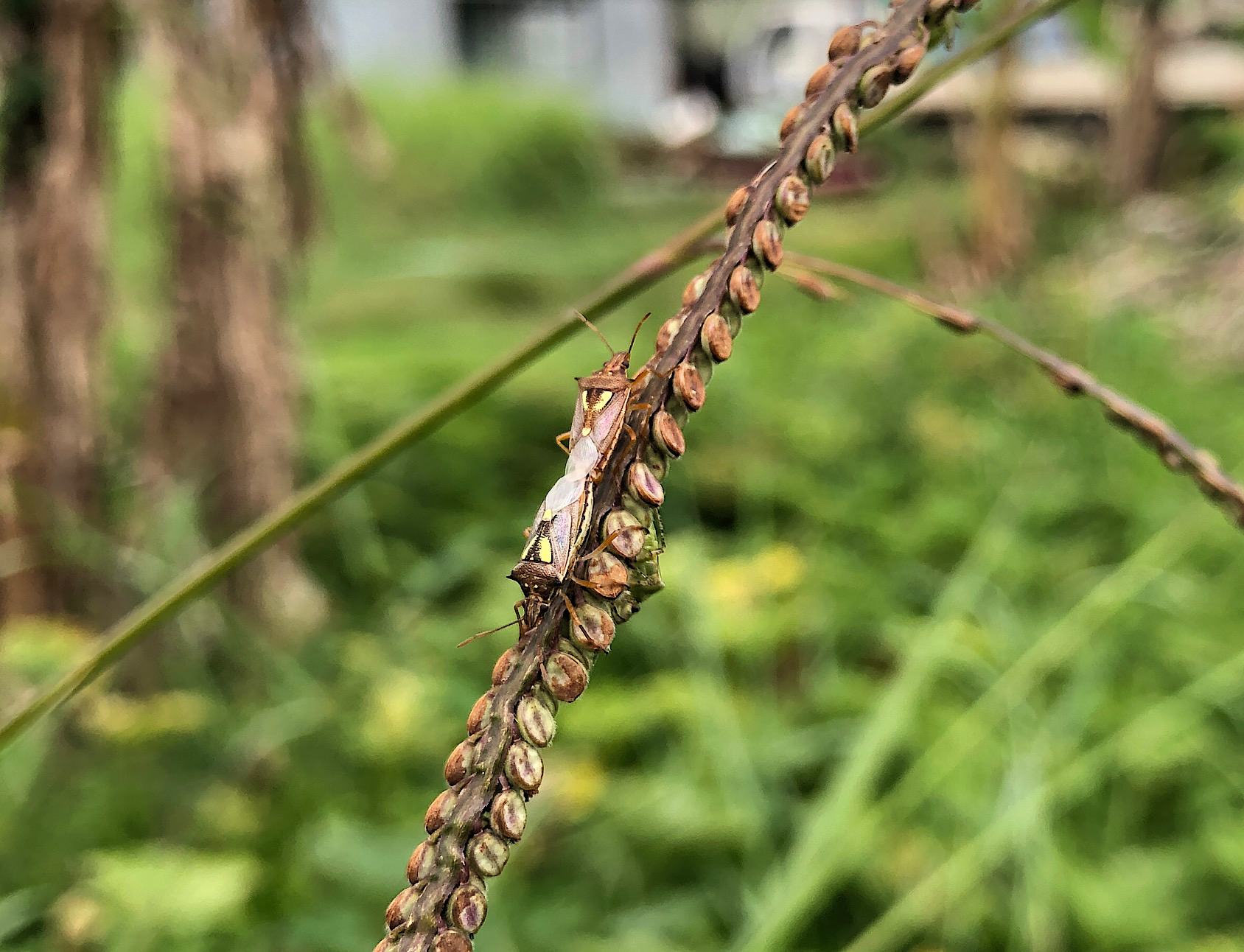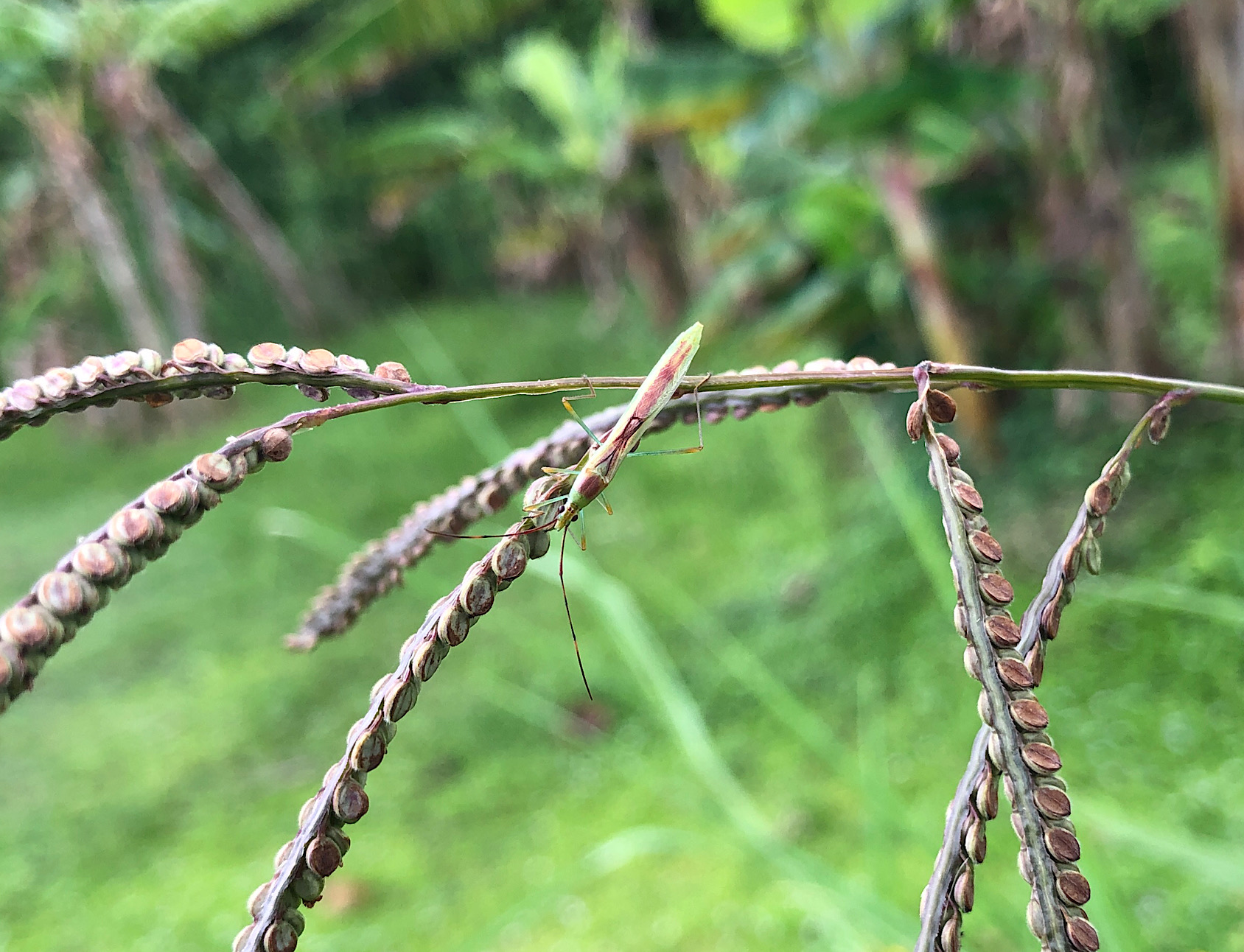 This is a rice ear bug in the grass, the same place as the photos of stink bugs above.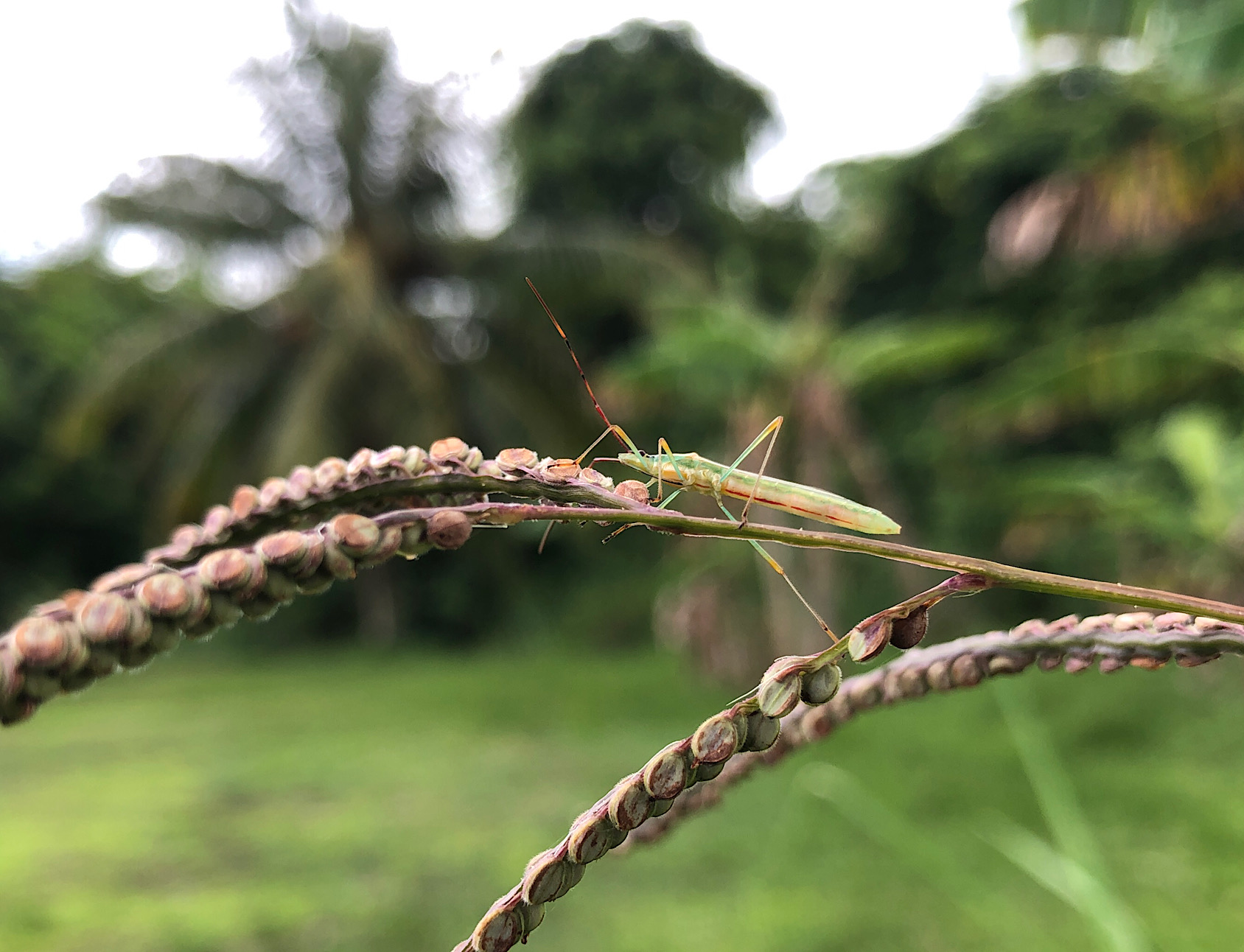 There were so many rice ear bugs.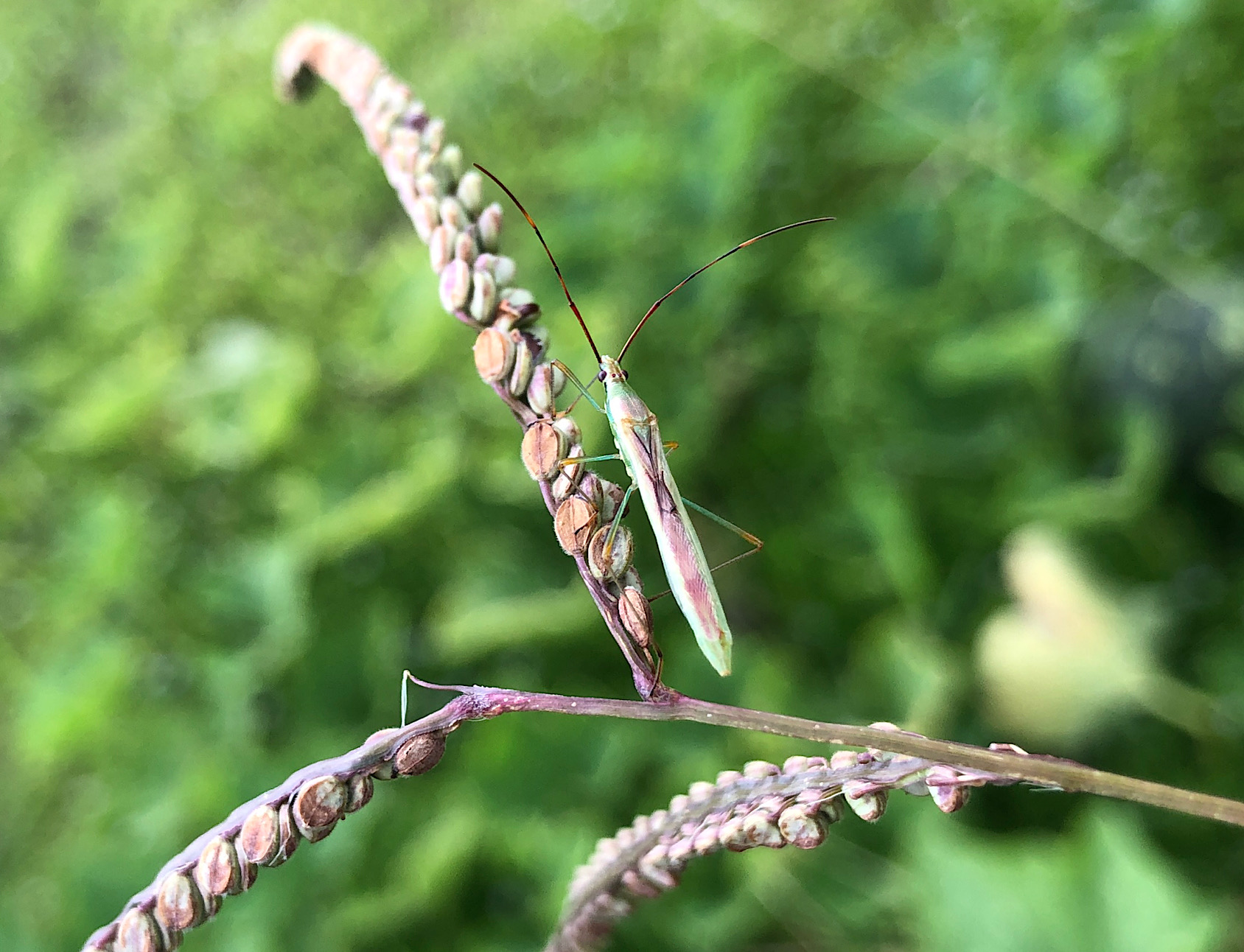 I love to take pictures of all insects. I always take photos in a different style, and like this it means it's not the same photos.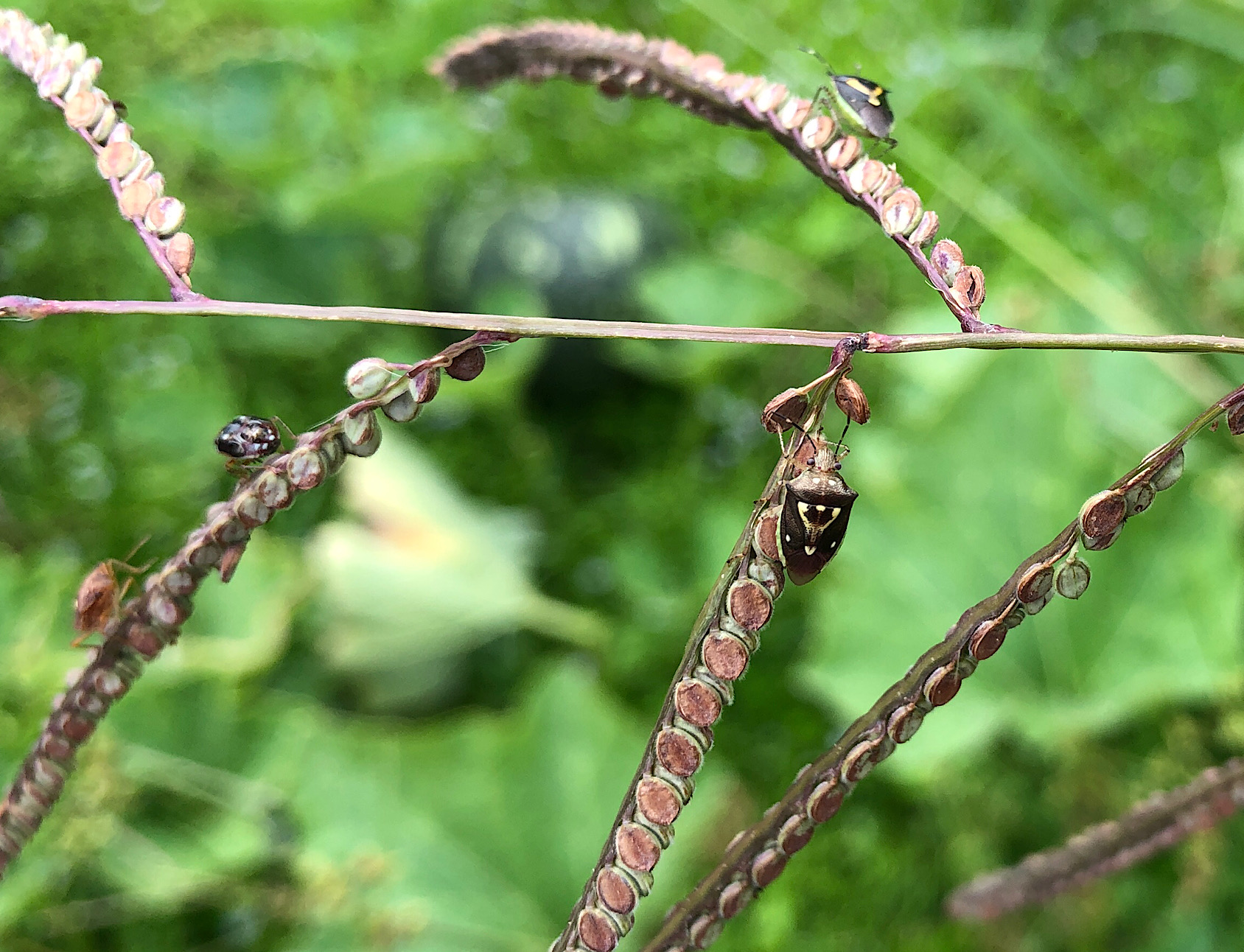 Shield bugs' bodies are similar to stink bugs, but its color is not the same and their back is different.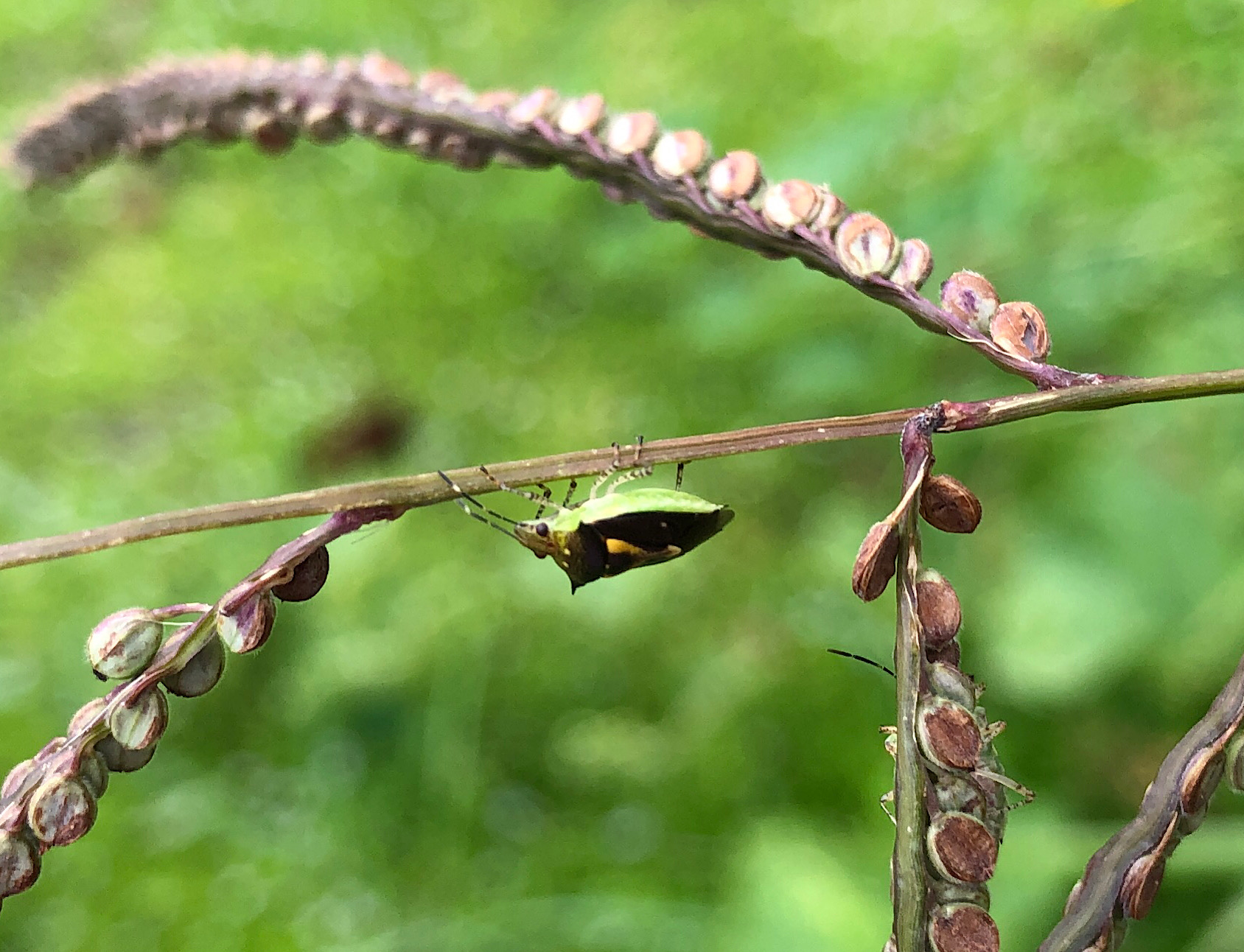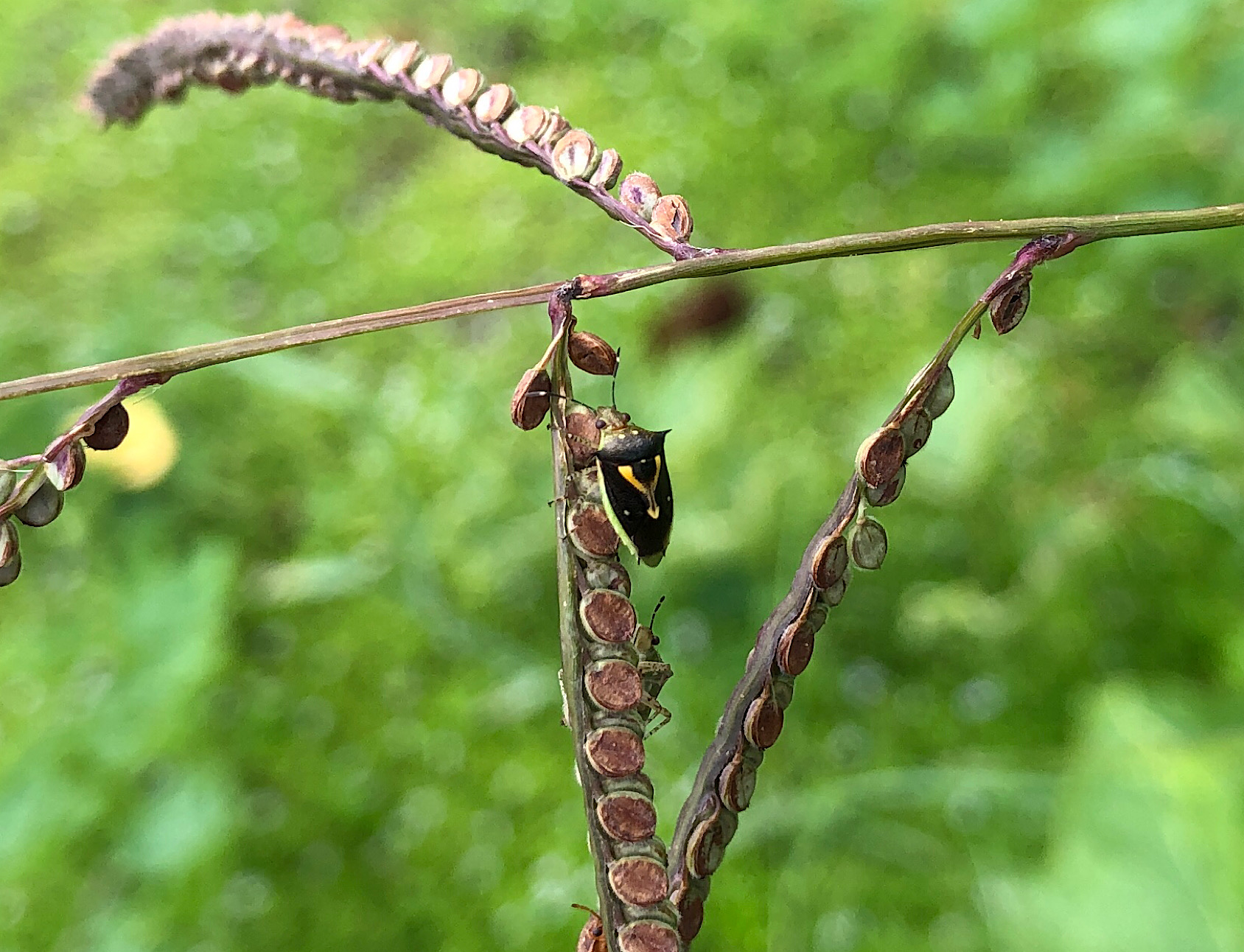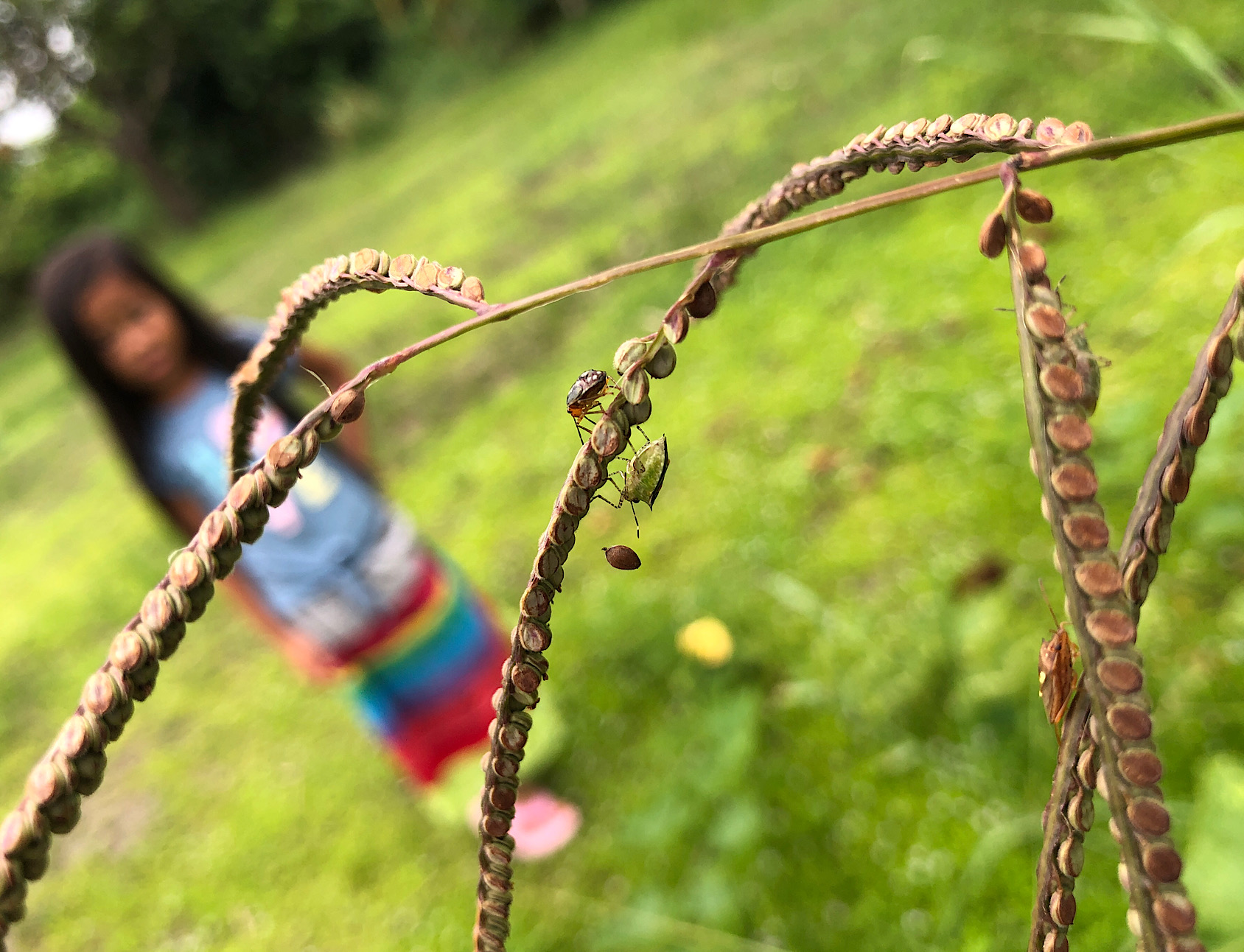 They're so small and not easy to take pictures of, they walk a lot and jump sometimes.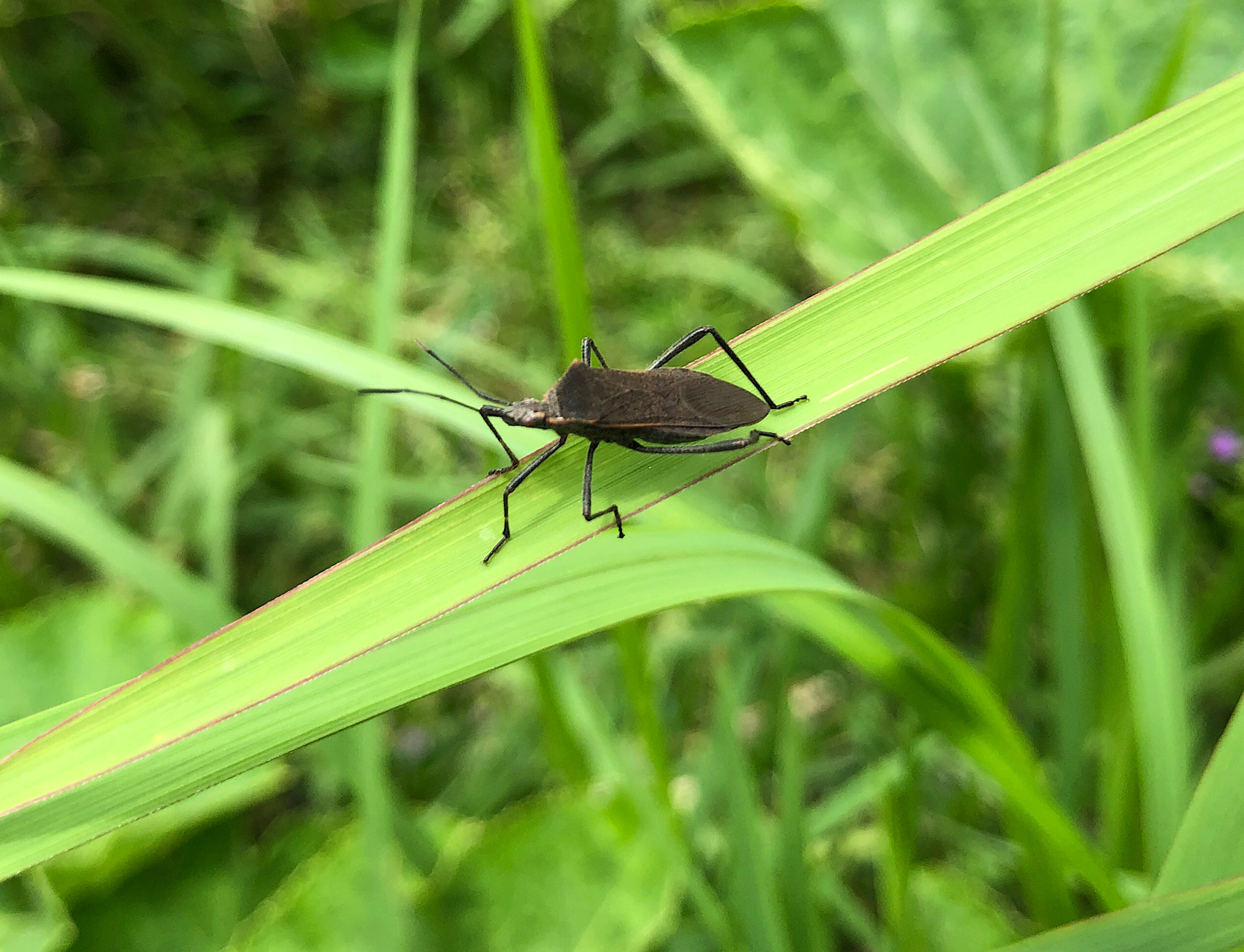 I learned its name is leaf-footed bug, the same bug in the photos I post yesterday but they were smaller than this bug. I think it's the same but when it grows up it changes its body maybe like that. I don't know.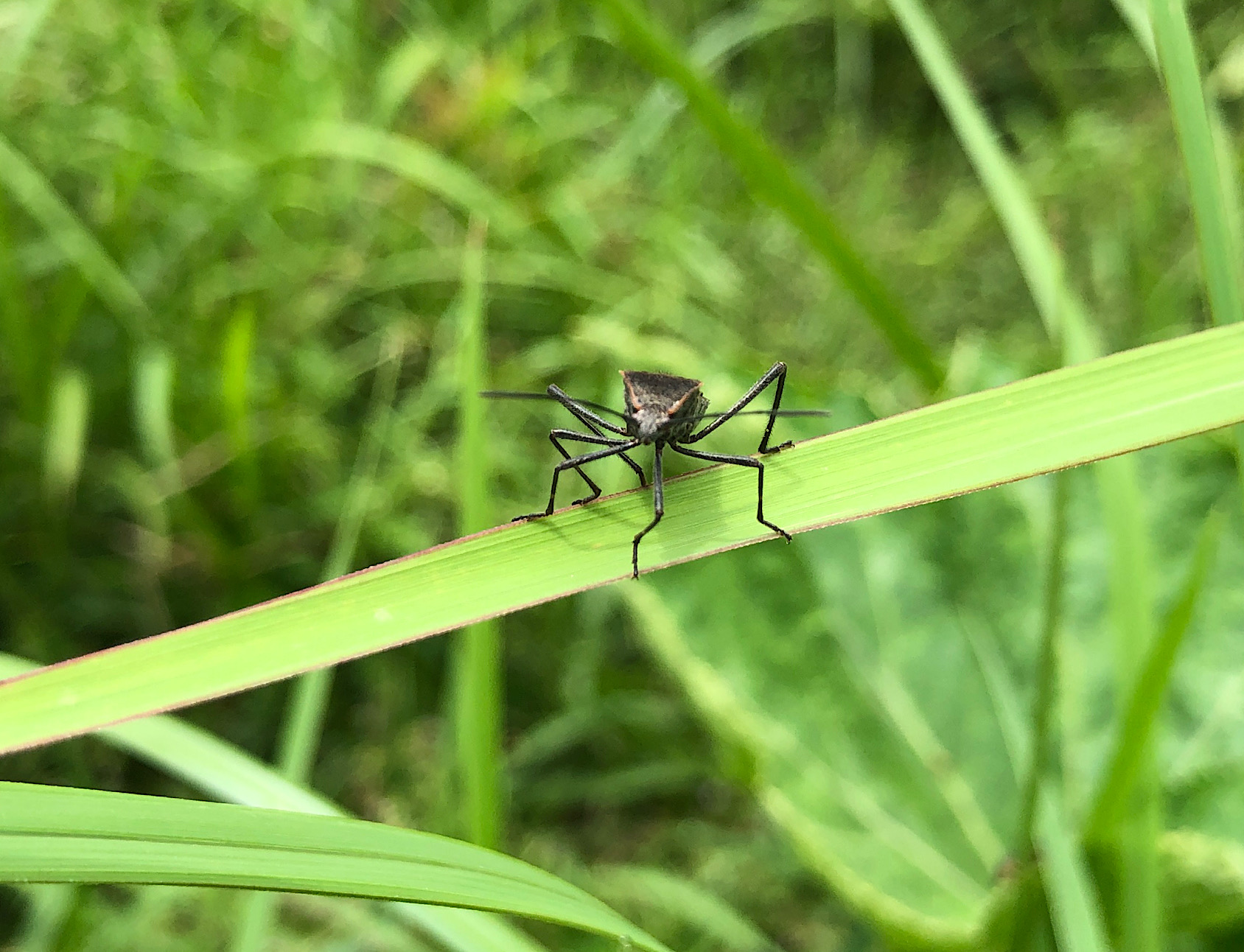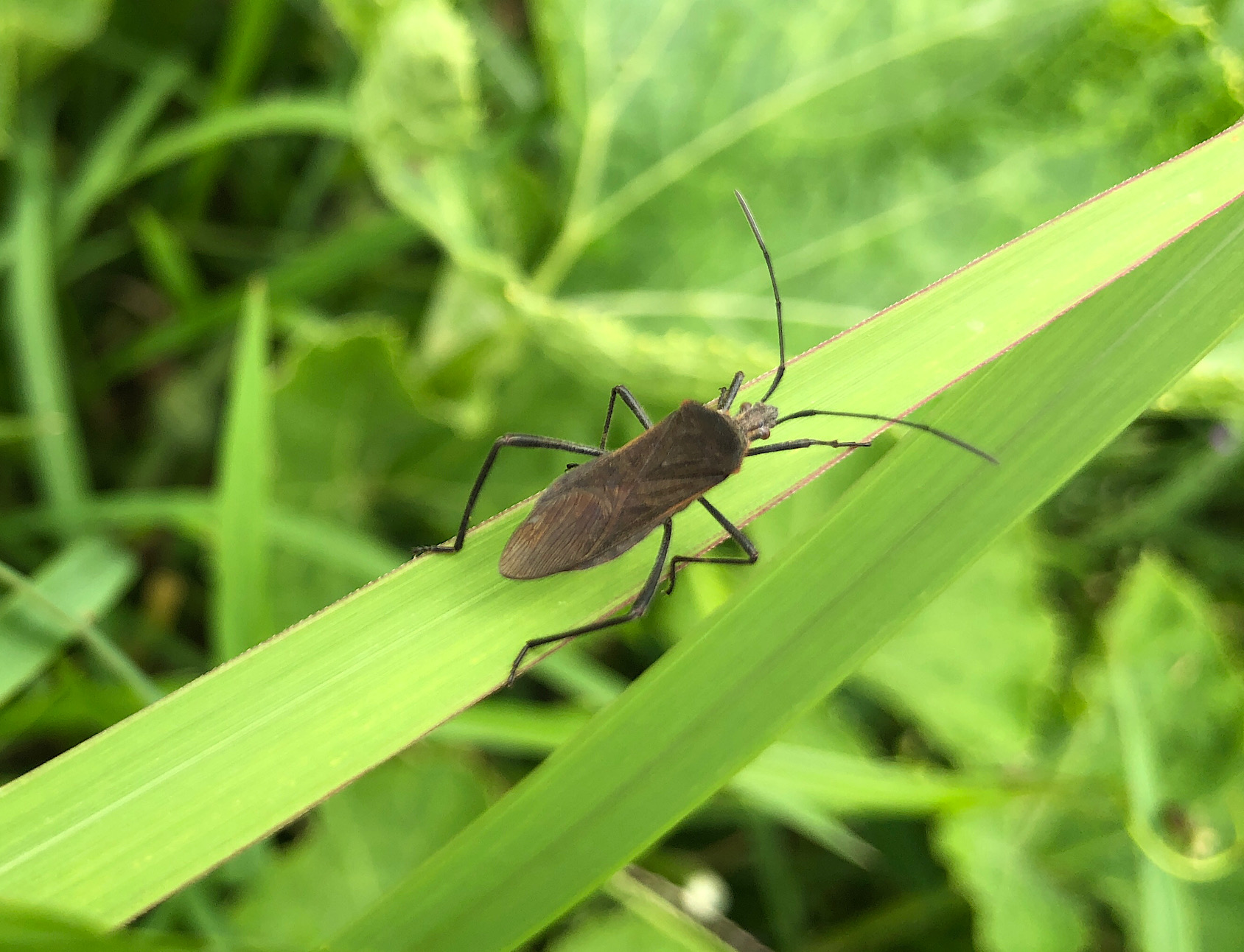 Have a beautiful day everybody 😊💕.

🙏 THANKS FOR READING 🙏
|

Dad

@JustinParke

|

Mom

@SreyPov

|

|

Srey-Yuu

@KidSisters

|

Monkey B

@KidSisters

|
|---|---|---|---|---|