We had another lovely Mommy/Daughter painting session at our local library!
There weren't many other people in our class this time, perhaps because school just started and people are getting their schedules in line...
That was okay though, we had fun anyway. This painting represents the four seasons, and was actually simpler to do than I anticipated. We began with painting each quarter it's own color, fading from dark to lighter, then adding simple black trees, then leaves/blossoms appropriate for each season. I particularly love how @SnekLady made her center section a heart. ♥
Without further ado... here are our latest works of art!
Mine: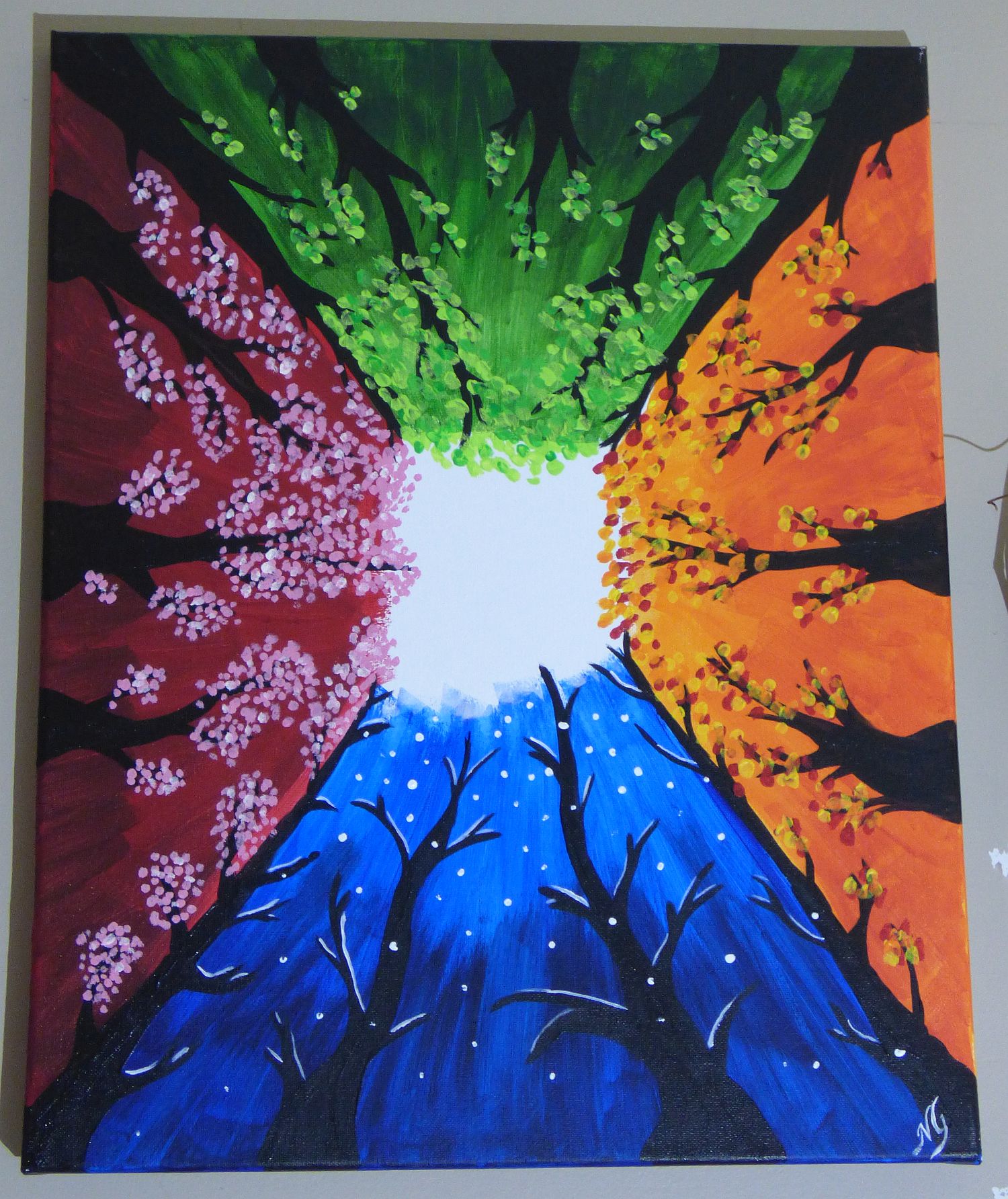 @SnekLady's: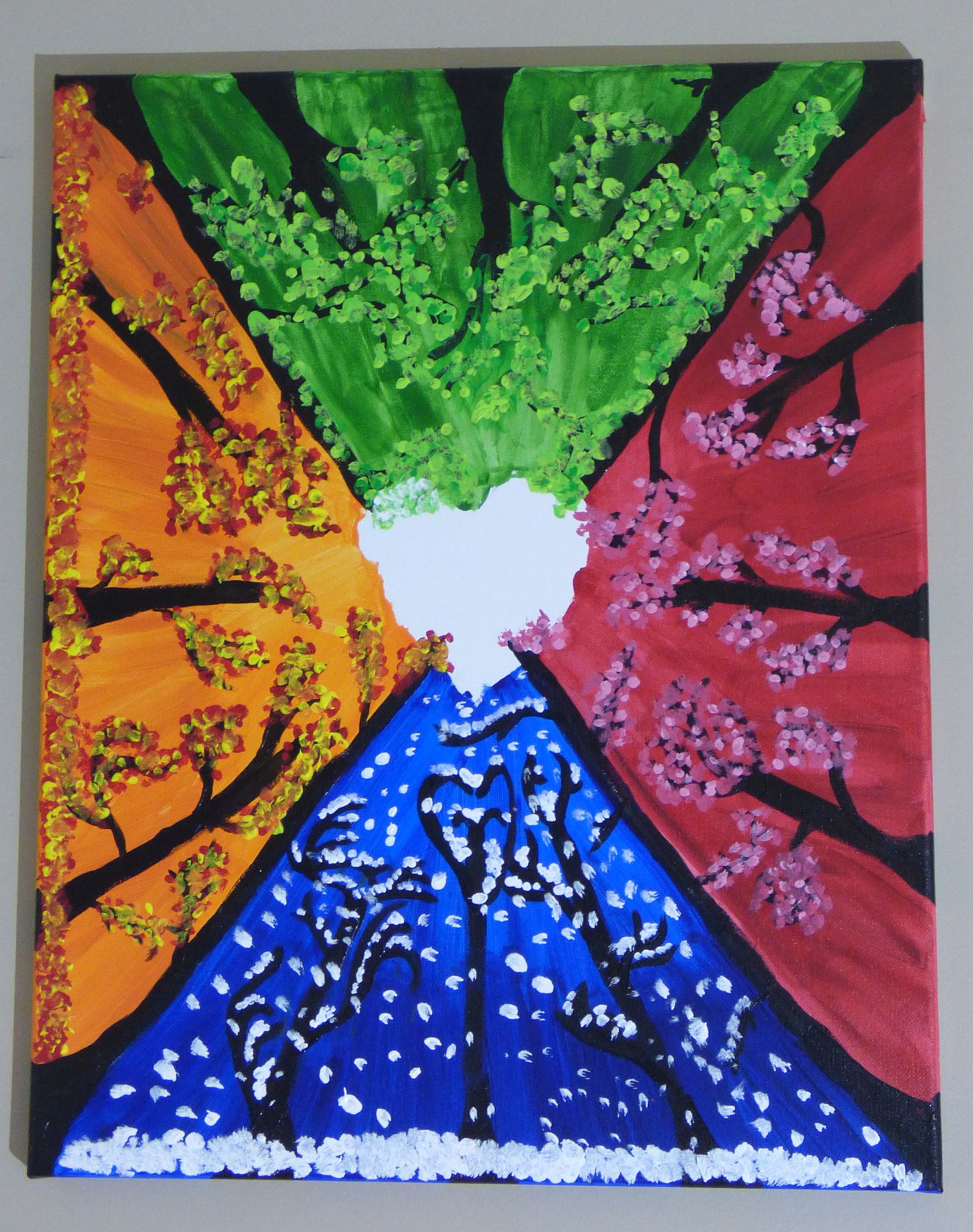 Artwork can be so much fun, and a great way to relax and de-stress. I highly recommend it, even if it is as simple as doing some coloring.
@SnekLady has really been on a roll lately with her artwork, particularly in drawing pictures and coloring them in with colored pencils, a media she hasn't used much before. Just for fun, here are a couple of her latest ones: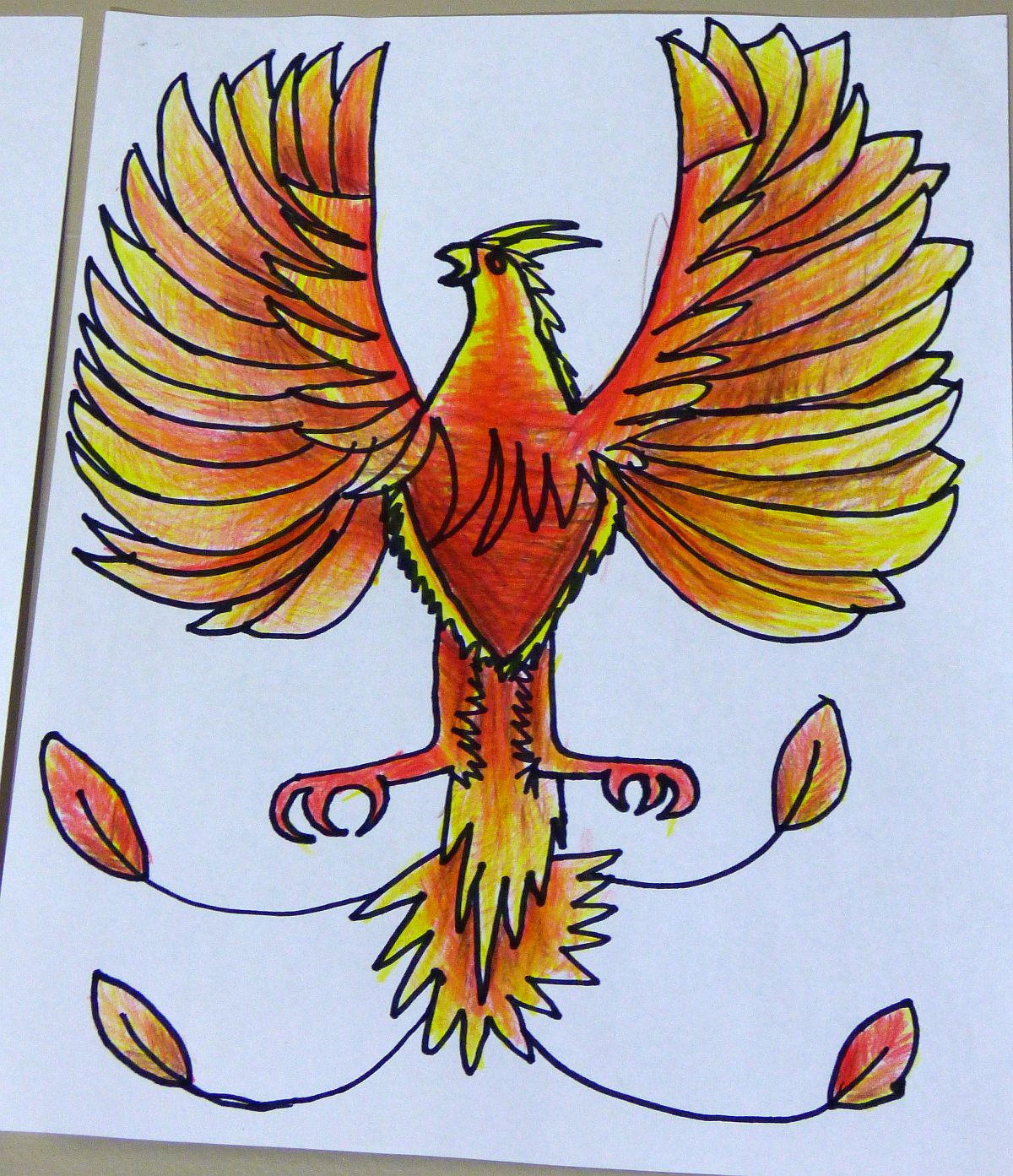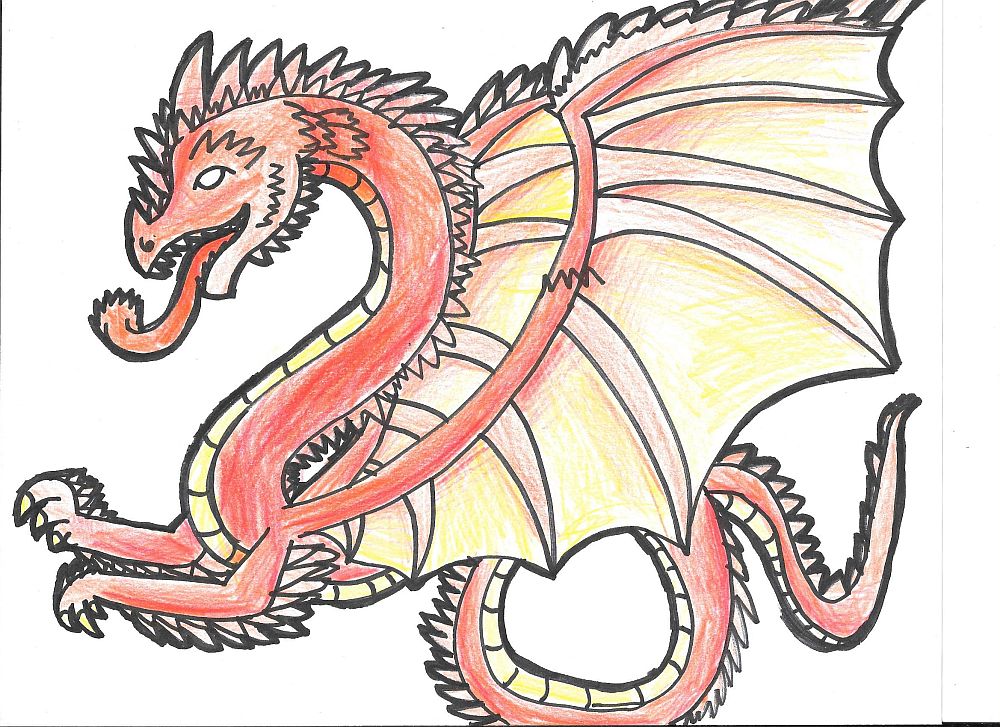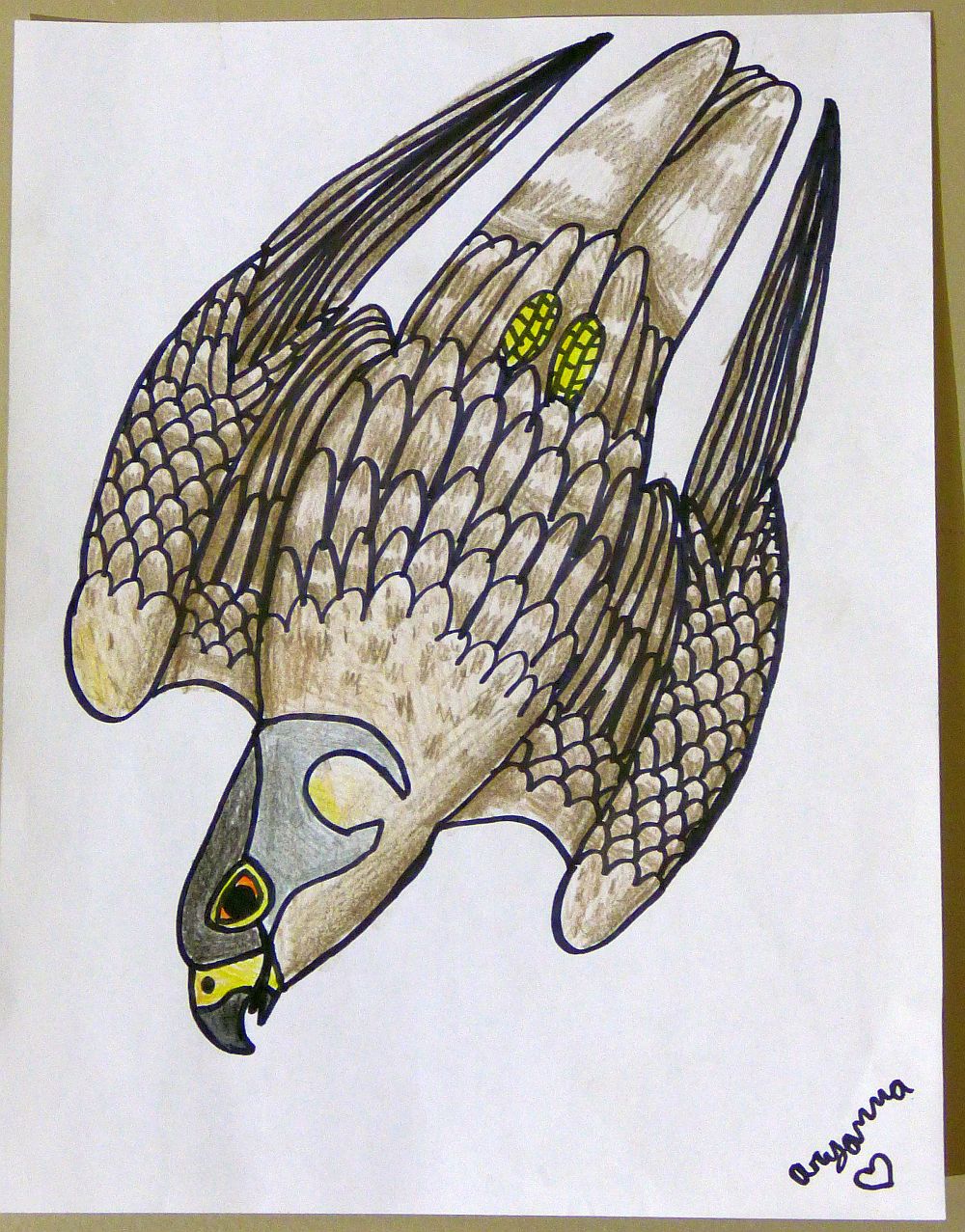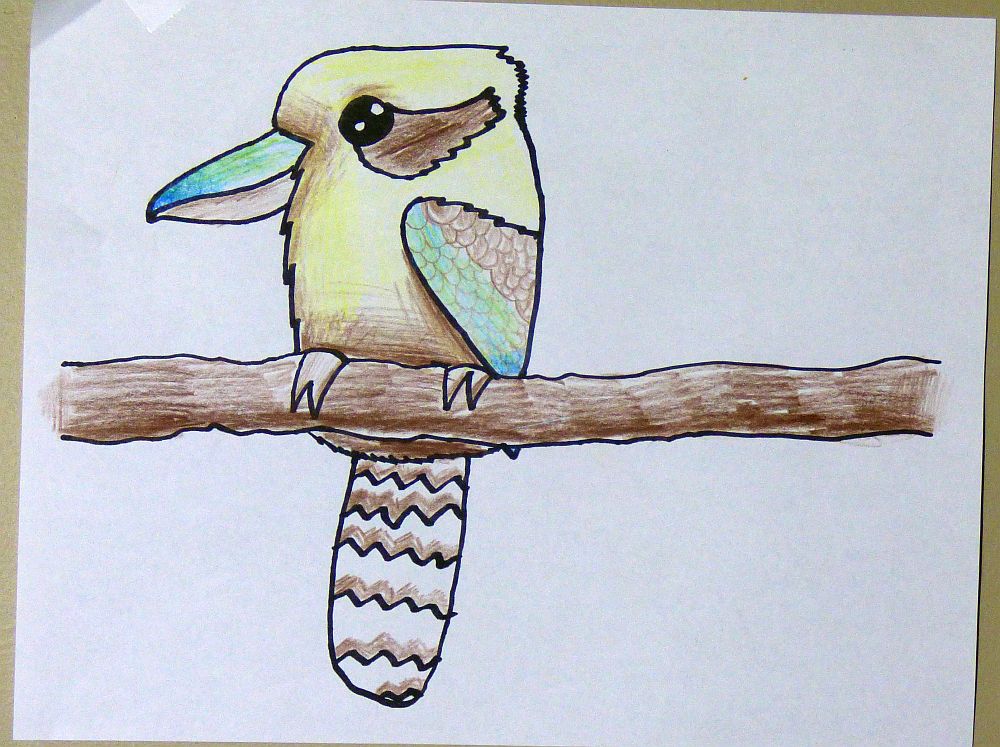 There are many more; she's been making several a day! I'm enjoying watching her progress and improve.

Thanks for stopping by to check out our artwork! I hope you enjoyed it as much as we enjoyed making it!
Have a blessed day! ♥


This work by @SquishySquid is licensed under a Creative Commons Attribution-ShareAlike 4.0 International License.
Join Us On Discord. https://discord.gg/hPJs5Rb