Hello everyone! I hope this day finds you doing well wherever you may be. ♥
I realized the other day I have not done a 'Painting' at the Library post in quite a while! It's not that we haven't been painting, it's just that I've been too busy to take pictures and post them!
Our library is fantastic, and I just love going there and participating in the different activities. Over the summer, they held two painting classes, one for some gorgeous fantasy flamingos, and one for some cute boats on the water. Here are the paintings that @SnekLady and I did!
Flamingos: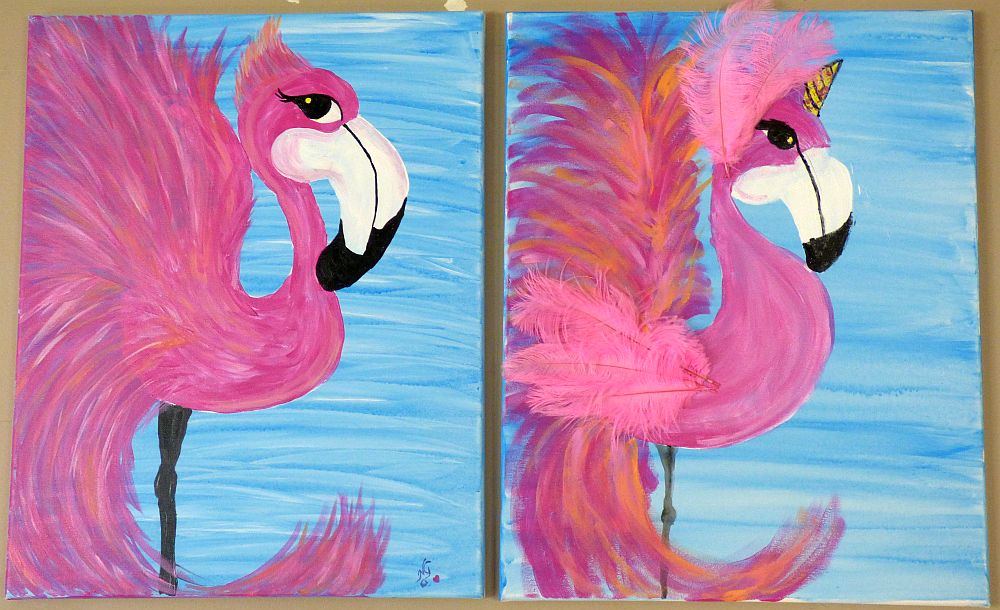 !

Boats: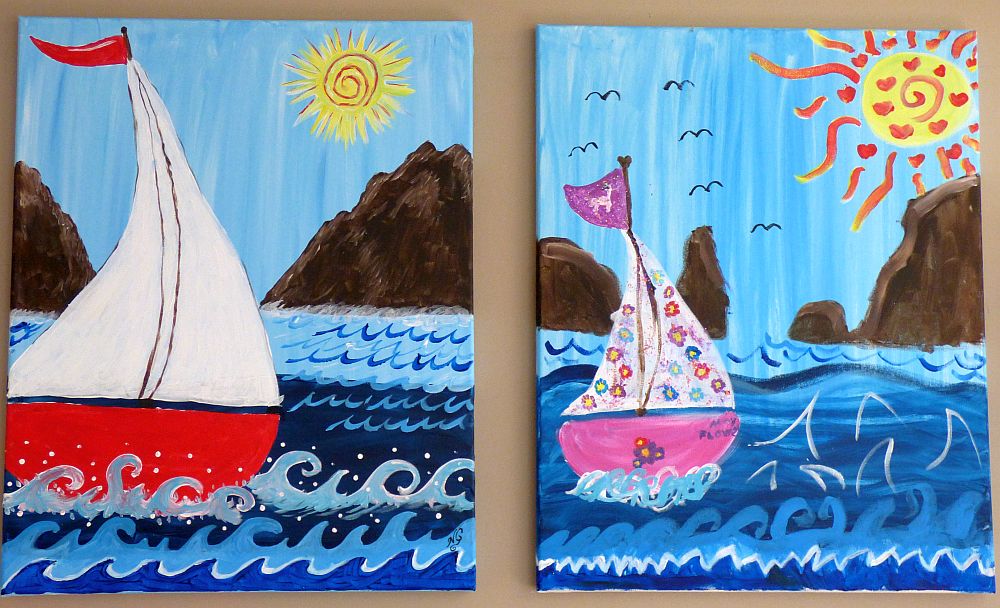 We can't wait until our next painting class! Our library has been losing funding but they still manage to put on some fantastic programs.
This year's summer reading program was just fantastic. It was space-themed, with many relevant activities. The end of summer bash had an amazing array of things to do such as a gaming truck, outdoor and video games, freebies, prizes, Magic the Gathering and Dungeons and Dragons. We were kept busy all morning and into the afternoon, and ended up leaving with a load of goodies! My teenage son was invited to join the D&D group at the local highschool, and he is excited to begin next week. Overall, just a wonderful library and a wonderful staff that cares about their community.
If you haven't visited your local library recently, I would encourage you to! Start going, start taking advantage of their programs before they are gone!

Thanks for stopping by!! ♥ What does your library have going on?



This work by @SquishySquid is licensed under a Creative Commons Attribution-ShareAlike 4.0 International License.
Join Us On Discord. https://discord.gg/hPJs5Rb