Good morning all! Today I'd like to share with you this beautiful creature which has been dubbed 'Prysm' by @SnekLady. ♥
She was rescued from crossing a busy highway.
You may be thinking, what an interesting snake. You would be thinking WRONG.
Prysm is NOT a snake at all! She is an eastern glass LIZARD!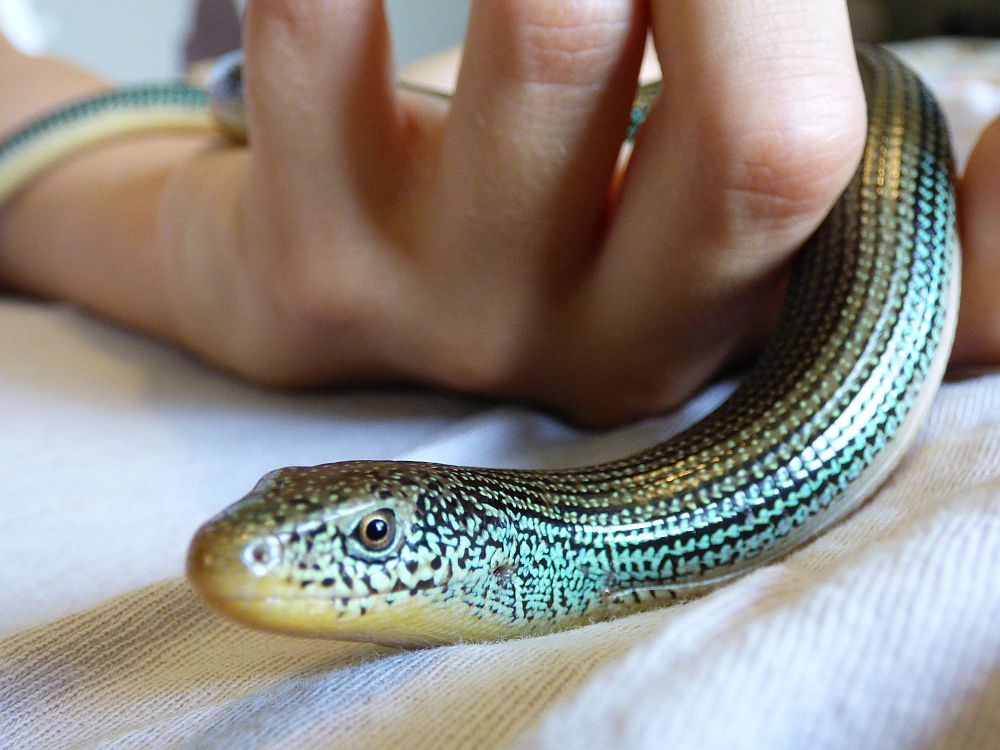 Yes, she is a reptile. Yes, she is long and thin and has no legs. Nope, this does not make her a snake! Shocking, I know. What makes her different?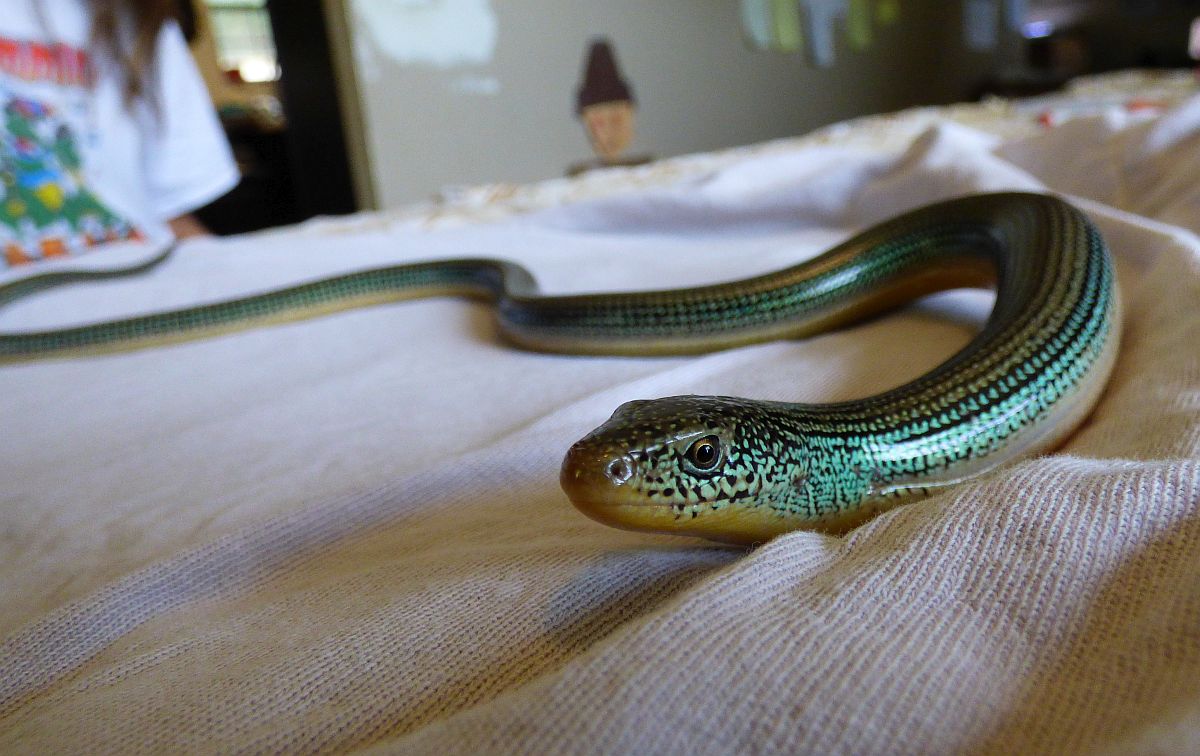 Well, quite a few things, actually, but we can list a few here.
She has eyelids and can blink.
Her jaw cannot unhinge, nor does she have venom glands.
She has a fleshy tongue rather than the long, forked tongue snakes have.
She cannot constrict prey.
She has ear holes.
Like other lizards, if you grab her by the tail, it will break off! (This is where she gets her name from, people used to think they were made of glass and were breakable as such!)
I can't blame them... she IS shiny!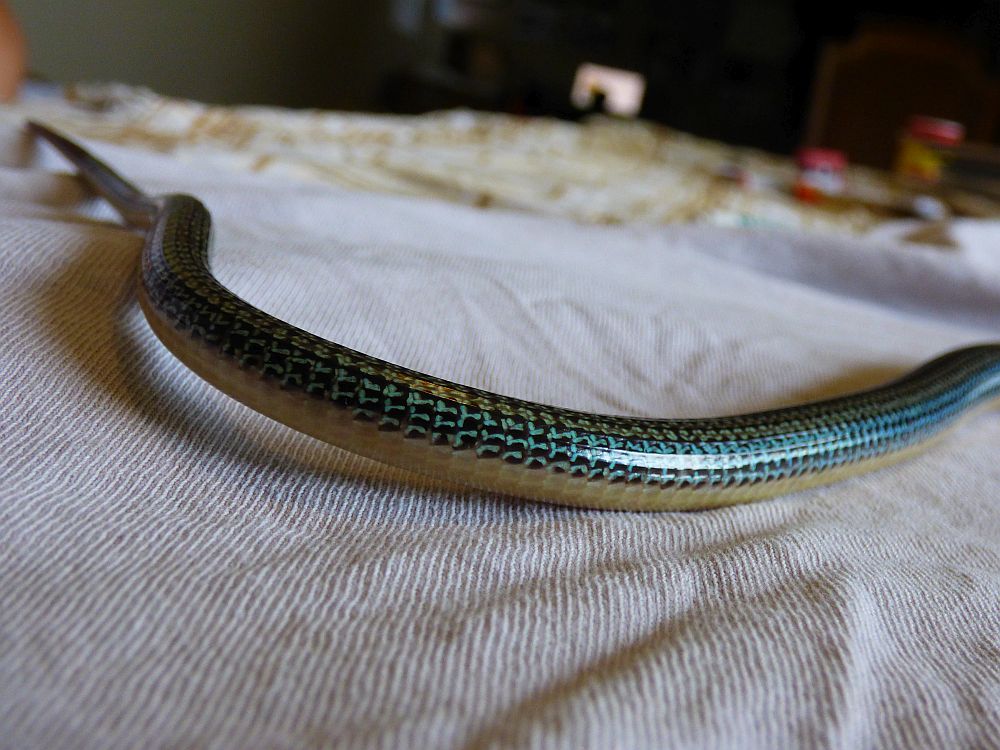 Naturally, @SnekLady is in love, whether or not Prysm is an actual snake.
Can you blame her? What a beautiful example of God's creation. ♥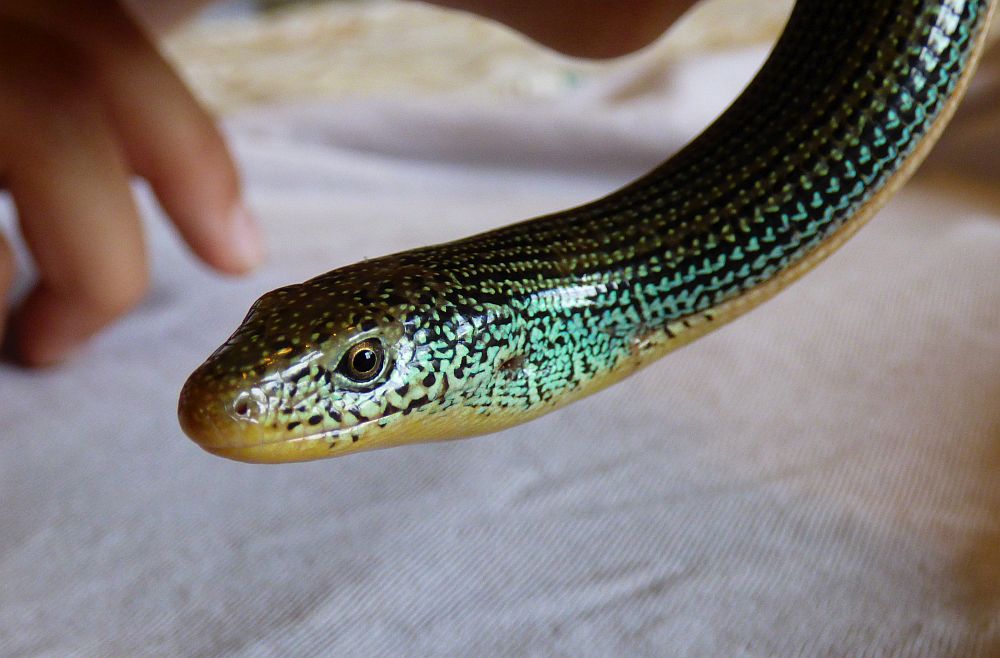 Thanks for stopping by and have a lovely day!! ♥


This work by @SquishySquid is licensed under a Creative Commons Attribution-ShareAlike 4.0 International License.
Join Us On Discord. https://discord.gg/hPJs5Rb