Hi everyone!
Meet Spunk, the bearded dragon!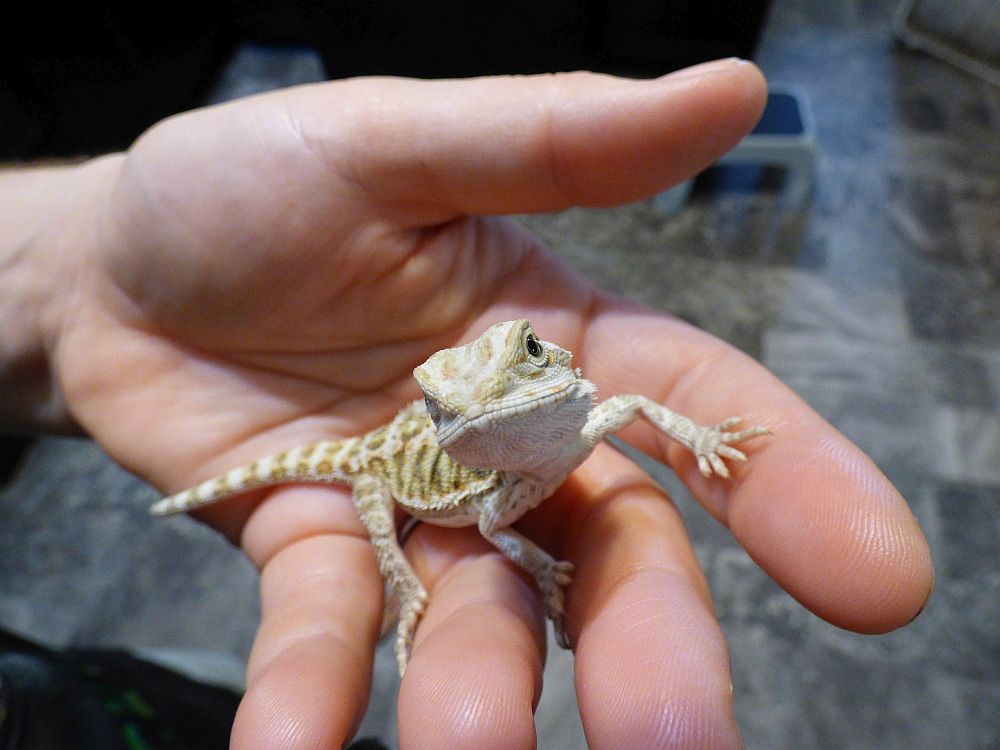 Unfortunately, Prysm did not make it. I had thought from the beginning that Prysm was entirely too cooperative for a wild lizard, but to all appearances, she was healthy. Being that she was found on a roadway, I believe she was either injured, or perhaps had eaten a poisoned meal... Two days after bringing her home, she passed away. This was devastating to @SnekLady, who dearly loved her and took excellent care of her during her short stay.
Having Prysm for that time kindled a love of lizards in our @SnekLady, and she decided to research and adopt a cutie-patootie bearded dragon, Spunk!
She's had spunk for over a month now, and he is growing like a weed and healthy as can be.
We are looking forward to many years of fun with this funny little booger. :)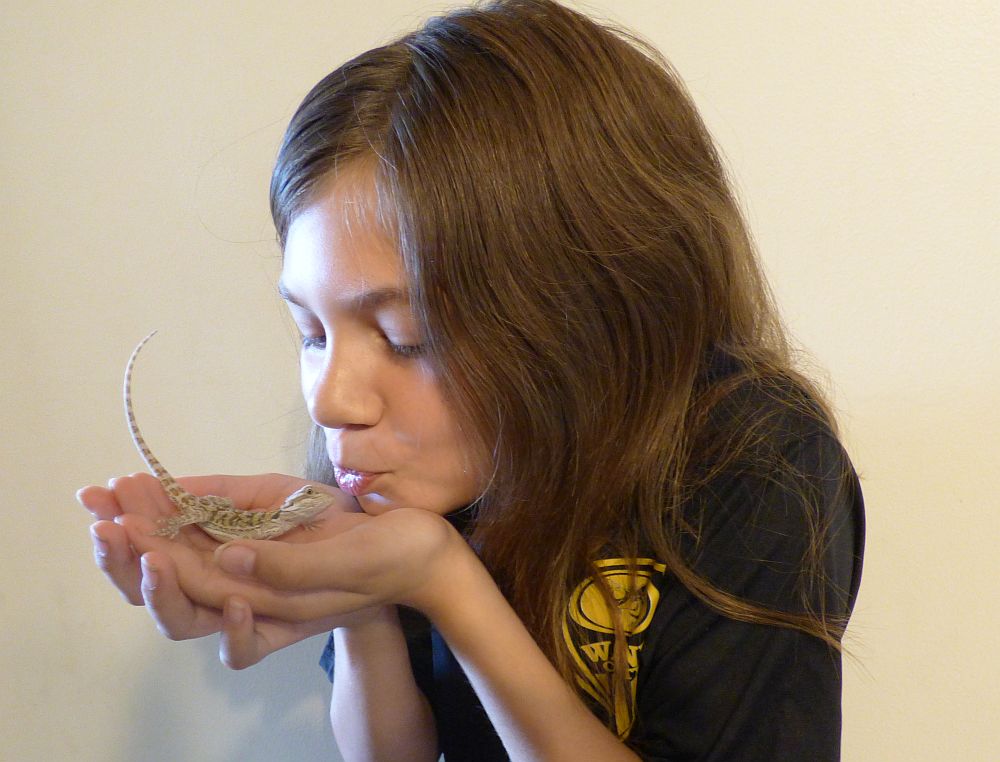 Thanks for stopping by and meeting Spunk!! ♥
Have a blessed day!


This work by @SquishySquid is licensed under a Creative Commons Attribution-ShareAlike 4.0 International License.
Join Us On Discord. https://discord.gg/hPJs5Rb