Hello everybody, today is a free day, no reports are everything to produce and i will write what i want. Today i will be mostly talking about future SPI club activities where everyone is invited to take part of some sort of sign up offer, referral offer, crypto airdrop, ect. These activities will be an excellent way to use the discord server and build community interaction while earning FREE SPI tokens for your time and effort. Are you game?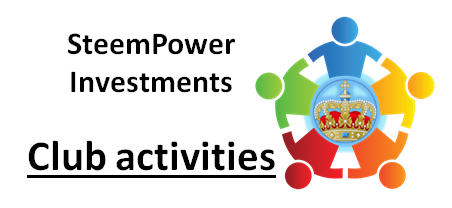 Steem powered investments @spinvest has been set up to offer an investment fund based on funding from STEEM POWER. Investments are funded through extracting value out of STEEM POWER and taking advantage of STEEM's high inflation rate. The aim is not to get rich quick; the aim is to build a safe portfolio of investments that will stand the test of time while insuring all investors starting capital is not at risk. Full details can be found here
What's the idea?
To get free SPI tokens...WHAT ELSE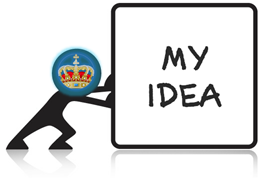 The idea is i find awesome offers that are easyish to complete and pay out half decent. I announce the idea, we run it from the discord server where a dedicated channel will be set up. This lets members help each other, build bonds, trust, all that good stuff. When the end date comes, we cash it all, converted to STEEM, convert that into SPI tokens and split them out to everyone that took part. Whola, free SPI's for everyone that takes part.

As an example we can take a look at the referral offer that the brave browser currently offers. We'll use this as an example as the offer is currently live but wallet withdraws are not active yet. You are free to sign up through the link but it might be a while until to get your SPI tokens while waiting for withdraws.

Basically it's $5 worth of BAT (Basic Attention) tokens for each referred user that download's and confirms
Support will be offered
Each offer will come with a terms and conditions to be adhered to, to receive the bonus. Alot of this will be new to club members and some of it may seem overwhelming but everything can broke down into simple steps. Support will offered through a new channel (coming soon) on the club's discord server were members will beable to help other each and interact. Members are also welcome to DM me (silverstackeruk#3236) directly and i'll do my best to help you and get the job done.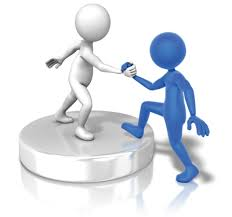 What sorts of things might we do?
There are thousands of ways for a half decent sized group to exploit for a few dollars.There are mean ways that we could group things to do into.

First off would be referral's. These are the most simple but the worst paying also. Some can pay ok but require more work than signing up and confirming your email address. It's very simple to set up a list of 10-20 places that only require an email confirmation for a 50 cent - $2 reward. Members make a new email address, sign upto to 10 places in 10 minutes and earn say $7 worth like 50 SPI's.

Second way is bonus whoring which can pay out very well but the best offers require us to use funds to meet terms. These could earn 250 SPI's in under 10 minutes to someone that knows how but this way also comes with risk. There are plenty of lower risk bonus whoring offers to do which might be better suited for us if at all.

Thirdly is Crypto airdrops. Always interesting and payouts range hugely. I've had airdrop's worth over $100 and it's all about timing with these so more eyes means more eyes. Some of these with work along side referral's which @spinvest providing a claim link. Everyone sends their claimed tokens to @spinvest to be converted into SPI's.

That's it folks, that's the idea. What do you think? Would you take part? would you help others? would you promote the idea? feedback welcome
(Please answer back honestly)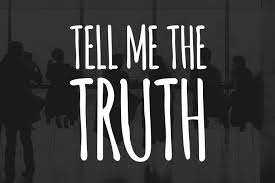 Below are steemconnect hotlinks that allow investor's to buy SPI tokens directly from @spinvest. Each token is currently priced at 1.15 STEEM and beside each link is the true STEEM cost to reduce confusion. You can also send any amount directly to @spinvest and i will issue you SPI tokens to 2 decimal places for the value of STEEM to send. All tokens bought directly will be sent to investors SE wallets within 24 hours but most likely much sooner.
10 SPI tokens - 11.5 STEEM
25 SPI tokens - 28.75 STEEM
50 SPI tokens- 57.50 STEEM
100 SPI tokens - 115 STEEM
200 SPI tokens - 230 STEEM
500 SPI tokens - 575 STEEM
1000 SPI tokens - 1150 STEEM
2500 SPI tokens - 2875 STEEM

|Information | URL Link |
|-|-|
| SteemPower Investments Introduction Post | Click HERE |
| SteemPower Investments Club Partnership Agreement | Click HERE |
| How to become a club member | Click HERE |
| How to convert SE tokens into SPI tokens | Click HERE |
| Join the SPI club Discord server | Click HERE |
| Join the SPI curation trail | Click HERE |
| What's best for the SPI Club? Centralized vs Decentralized | Click HERE |
| SPI tokens 95% buy back guarantee | Click HERE |
| SPI Club monthly Fiat to SPI token group buy | Click HERE |
| | |
| | |



All questions are welcome, please ask in the comments below