Hi Everyone,
In June 2017, I came to Steem(it) as a content creator. I initially shared my YouTube videos plus a little more information about the video in the Steemit post. After a couple of months, Steemit became my number one platform to post content. I wrote long posts as well as shared videos. Not long after that DTube launched, I started posting videos directly to DTube. Most posts earned hardly anything but occasionally I hit the jackpot with a whale vote. After 6 months on Steem, I invested. I bought about 15,000 Steem at around $0.90 to $1.00. A year later, I bought around another 60,000 Steem. This time I paid about $0.30. The price might have been lower but the opportunities were greater.
I believe Steem is a great investment even though the price has fallen significantly from when I first arrived in June 2017. Powering up provides great opportunities to earn more Steem. Interest on Steem Power is above 2%. If you actively curate content, you could be earning another 15%+ per year. Even if we look at that in real returns (market cap held constant), that is about 7.8% ((1+returns)/(1+Inflation)-1 or 1.17/1.085-1). Considering the extent of development on Steem, the market cap should be rising.
So what's the problem?
I have discussed the Steem ecosystem in detail in my series, 'Is the Steem ecosystem in disequilibrium?'. See the links below.
Is the Steem ecosystem in disequilibrium? (Part 1 – Witnesses)
Is the Steem ecosystem in disequilibrium? (Part 2 – Content Creators and Curators)
Is the Steem ecosystem in disequilibrium? (Part 3 – Applications and Services)
Is the Steem ecosystem in disequilibrium? (Part 4 – Passive Income)
Is the Steem ecosystem in disequilibrium? (Part 5 – Combination of solutions)
These posts focused on the internal workings of Steem and several of the problems I believed to be holding it back. Hardfork 21/22 is contributing greatly to mitigating several of the problems that I highlighted. I will provide a more detail analysis of the effectiveness of Hardfork 21/22 in a few months. This will give the Steem ecosystem some time to adjust to the many changes that came with that hardfork.
In this post, I want to discuss problems external to the Steem ecosystem, which greatly affect the the price and market cap of Steem.
The bear is only part of the problem
When we think of problems external to Steem, it is easy to blame the cryptocurrency Bear Market (Altcoin in particular). However, Steem has been hit particularly hard. When I joined Steem in 2017, it was in the top 20 in regards to market cap. Steem is currently struggling to remain in the top 80.
So why is Steem being hit so hard?
---
The answer could lie in the current nature of cryptocurrency markets. I'll use Bitcoin as an example.
Figure 1: Bitcoin prices USD 1 July to 1 October 2019

Source: Adapted from CoinMarketCap, accessed 02/10/2019
Bitcoin could be considered one of the less volatile cryptocurrencies as it has a larger market cap. However, the price of Bitcoin can rise and fall very quickly. As you can see from the graphs, over the past three months Bitcoin has had short periods (couple of days to a week) where the price has moved substantially (10% to 30%). Every price move is an opportunity to profit from short-run speculation. Many cryptocurrency enthusiast are reasonably good at predicting price movements. I would expect several cryptocurrency enthusiasts would have made a profit from trading Bitcoin even though the price is considerably lower than 3 months ago.
How does this affect Steem?
Traders profit from Bitcoin and most other cryptocurrencies because these currencies are liquid. If their timing is good, they can buy the lows and sell the highs. Traders can also profit by holding liquid Steem using the same methods as with any other cryptocurrency. However, liquid Steem has a disadvantage over many other cryptocurrencies. That disadvantage is a higher inflation rate (higher percentage increase in supply of Steem). The higher inflation favours holders of Steem Power, they receive interest and curation rewards. However, Steem Power is not liquid. It takes about 3 months to fully Power Down. The potential rewards of holding Steem Power exist to encourage more people to hold it. However, are these rewards greater than being able to trade liquid Steem or any other cryptocurrency for that matter? Figure 2 contains the price of Steem over the previous 3 months.
Figure 2: Steem prices USD 1 July to 1 October 2019

Source: CoinMarketCap, accessed 02/10/2019
Over the previous few months, there has been little opportunity for holders of liquid Steem to gain from speculation. However, there are normally opportunities. See Figure 3 below for Steem prices for 2019.
Figure 3: Steem prices for 2019

Source: CoinMarketCap, accessed 02/10/2019
So which is more profitable, holding liquid Steem, holding Steem Power, or holding another cryptocurrency? That is not a straightforward answer but in a volatile market, higher liquidity provides more opportunity. It seems that there more investors that are more concerned with short-run speculative gains than long-run returns. Hence, liquidity is preferred. If cryptocurrency markets become more stable, holding Steem Power will most likely be more advantageous than holding liquid Steem. However, cryptocurrency markets may not become stable for a very long time.
Steem needs to be competitive during this volatile period. There are a few possible ways this can be achieved.
An option for a shorter Power Down period
A few people have suggested that users should be allowed to Power Down in a much shorter time (e.g. one week) if they burn a small percentage of their Steem (e.g. 5%). This would give the user more liquidity to profit when the price spikes as well as being able to enjoy returns from holding Steem Power. The small percentage of their Steem burnt would also be good for reducing inflation.
So what's the downside? Earning Steem requires effort. Curating content takes time and requires involvement in the community. Probably something a speculator wouldn't do. Following a curation trail is considerably less effort and the most likely choice for someone who is more inclined to speculate than curate content. A burn requirement would still require a user to hold onto Steem Power for a little while to recover the Steem burned during a quick Power Down. I am guessing 6 months. Would a speculator be willing to do that when there is no cost to sell Steem if it was kept liquid? A one week Power Down period is a long time to hold a coin when prices can jump by more than 30% in a week.
The reduced Power Down period suggestion would be more appealing for investors who have some commitment to Steem. For the benefit to these investors, the option is definitely worth considering. However, this may make very little difference to the price of Steem.
Targeting investors outside the cryptocurrency world
Many of the largest stakeholders of Steem have focused on attracting cryptocurrency enthusiasts to invest and post on Steem. As described above, many cryptocurrency investors are focusing on short-run gains and not long-run investments. Maybe the focus should be on people outside of cryptocurrency. Maybe the focus should be on people that are willing to make long-run investments and grow a brand. When I bought Steem, I considered Steem as a long-run investment and I was not looking for a quick gain. If I kept my Steem liquid and sold in January 2018, I could have made $100,000. That sounds like a missed opportunity but I didn't know the price would jump by so much in such a short time. If I had powered down immediately, I could have made $50,000; the price didn't stay that high for very long, which is quite typical of cryptocurrency prices.
If we focus on investors that are interested in the long-run growth of Steem. Steem will become less susceptible to the short-run price fluctuations of the cryptocurrency world. Steem will be able to climb in market cap rankings regardless of whether cryptocurrency is in a bear or bull market. Cryptocurrency investors will see Steem as a stable coin during downturns and buy instead of sell.
What next?
The world needs to know about Steem. The world needs to know about all the aspects of Steem and all the types of users Steem can attract. There are many ways to promote Steem. Marketing is very important. I am not a marketing expect but there are plenty of people in the Steem ecosystem that possess knowledge of marketing. Steem has a proposal system that can be used to fund a marketing campaign. I am very willing to support such a campaign. I believe many others are willing to do so too. What might be even more important than paid marketing is simply spreading the word yourself. Tell your family and friends about Steem. Share your posts and content on your other social media. Start your own Facebook Steem page or group.
Ironically, the biggest break Steem might get could be from Facebook and Libra. Facebook will bring cryptocurrency and social media together. Steem will be able to show the world how much better it can amalgamate the two than Facebook.
Whale Tank (Just for Fun)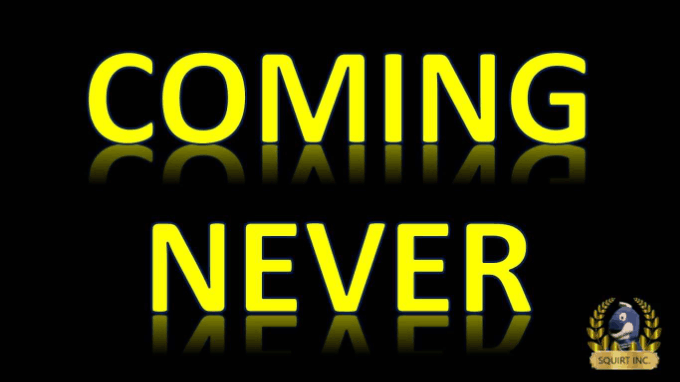 More posts
If you want to read any of my other posts, you can click on the links below. These links will lead you to posts containing my collection of works. These posts will be updated frequently.
![Collection_1.jpg](https://cdn.steemitimages.com/DQmSVgaUQJzPaWkpfo5dpSpEaa5Vg4BHJURXEr4LKYb1z5p/Collection_1.jpg)
![Collection_2.jpg](https://cdn.steemitimages.com/DQmc9QeBeMRNQsWUXTtLLL6ZAJKVyxDXjgYkB8PELua1xa5/Collection_2.jpg)
![Collection_3.jpg](https://cdn.steemitimages.com/DQmVP5PfaDtwBS2V5JUsg2pVDxG8YrUoGKvp4imQ1P1QXRQ/Collection_3.jpg)
New Economics Udemy Course
![Course_Image.jpg](https://cdn.steemitimages.com/DQmTdenejAWamJeA6JaHdmZwJJE1e4ezbVbogqtbzYJnrGK/Course_Image.jpg)
I have launched my first Udemy course 'Economics is for Everyone'. The course focuses on how economics affects everyday people, the decisions they make and how they interact with the world around them. The course contains 24 video lectures (about 4 hours of viewing), 64 multiple-choice questions (3 at the end of most lectures), 32 downloadable resources (presentation slides, additional notes and links to relevant Steem posts), and 2 scenario questions. The course is currently free-of-charge. Click the link above to access the course.
---