Siguiendo con la celebración por el día de la mujer. En esta sección de Arte y Escritura les hablaremos de otra gran artística plástica: Berthe Morisot.
#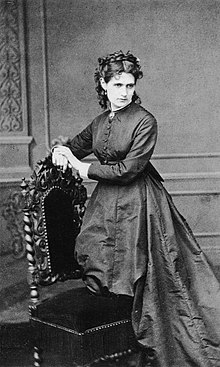 Fuente
#
Berthe Morisot nació el 14 de enero de 1841, en Bourges, Francia. Hija de una familia de la alta burguesía. A los 11 años de edad se mudó a París. Allí se formó en Academias de Arte con reconocidos maestros, entre los que destacan: Camille Corot, Ingres y Delacroix.
#
En los círculos artísticos parisinos conoció a Edouard Manet, con quien estableció fuertes lazos de amistad, incluso de familiaridad, ya que contrajo nupcias con Eugène Manet, hermano menor de este, con él tuvo a su única hija: Julie.
#
Insegura de la calidad de sus obras, decidió destruir muchas de estas con sus propias manos. Luego su actitud cambió ante los comentarios positivos que recibía de Edouard Manet.
#
En el año 1874 realizó su primera exposición independiente con la obra "La cuna" (1872)
#
En comparación con otros artistas plásticos masculinos de su época, la obra de Berthe, apenas ha empezado a ser reconocida. En estos tiempos, se le considera una de las pintoras femeninas más importantes del impresionismo francés.
#
Murió a los 54 años. Su hija quedó bajo el cuidado de sus amigos Edgar Degas y Stéphane Mallarmé, ya que Eugéne Manet también había fallecido.
#
En esta tercera entrega de Arte y Escritura, les presentaremos tres obras de Berthe para que usted escoja la que más lo motive a escribir. La primera se titula: "La cuna" (1872), se encuentra en el Museo de Orsay (París, Francia); la segunda se titula "Eugène Manet en la isla de Wight (1875), Colección privada; la tercera, "Día de verano" (1879), Galería Nacional de Londres.
#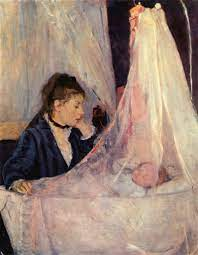 Fuente
#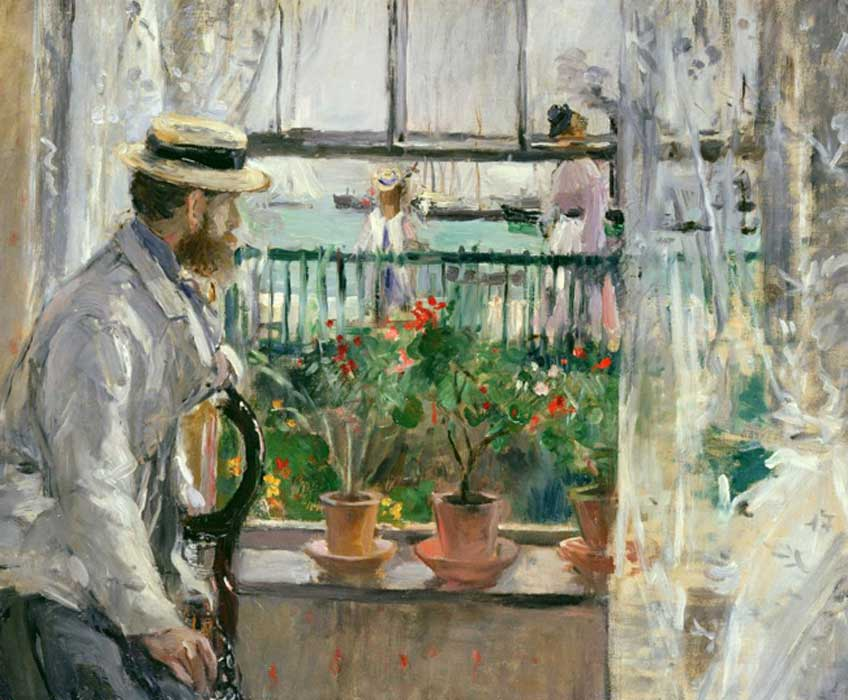 Fuente
#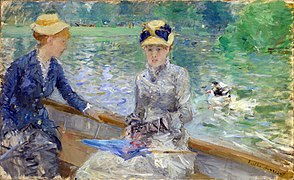 Fuente
#
#
¿Qué te proponemos que hagas?
#
1.- Realizar texto narrativo, un poema, un ensayo o una reflexión, a partir de esta obra. La extensión mínima 200 palabras. Trata de ser creativo.
2.- Invita a un amigo.
3.- Vota y da reesteem para que otras personas puedan ver esta publicación.
4.- Utiliza las etiquetas #steemexclusive, #writing y si las de los clubes 5050, 75 y 100 si participas en algunos de ellos.
5.- Visita a otros participantes de la dinámica y déjales un comentario.
6.- Deja el link de tu post en la caja de comentarios.
7.- Configura con un 15% a favor de la comunidad.
Quiero agradecer a @cruzamilcar63, @evagavilan, @alexarelatos, @yrmaleza, @teretiti, @eve73, @luismasotillo, @aplausos, @charjaim, @silher, @lanegra2804, @acostacazorla, @lecumberre y @doctorlibro por haberme acompañado en estas dos semanas de Arte y Escritura. De igual modo, espero contar con ustedes en esta nueva experiencia.
#
Nota: Publicación configurada para beneficiar con el 15% a la comunidad.
#
#
Continuing with the celebration for Women's Day. In this section of Art and Writing we will talk about another great plastic artist: Berthe Morisot.
#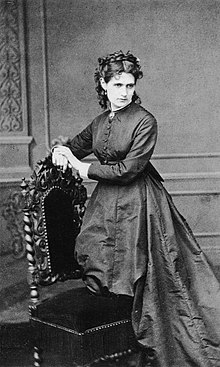 Fuente
#
Berthe Morisot was born on January 14, 1841, in Bourges, France. Daughter of a family of the high bourgeoisie. At the age of 11, he moved to Paris. There he trained in Art Academies with renowned teachers, including: Camille Corot, Ingres and Delacroix.
#
In Parisian artistic circles she met Edouard Manet, with whom she established strong ties of friendship, even familiarity, since she married Eugène Manet, his younger brother, with whom she had her only daughter: Julie.
#
Unsure of the quality of her works, she decided to destroy many of them with her own hands. Then his attitude changed due to the positive comments he received from Edouard Manet.
#
In the year 1874 he held his first independent exhibition with the work "The Cradle".
#
Compared to other male plastic artists of his time, Berthe's work has only just begun to be recognized. In these times, she is considered one of the most important female painters of French Impressionism.
#
He died at the age of 54. His daughter was left in the care of his friends Edgar Degas and Stéphane Mallarmé, since Eugéne Manet had also died.
#
In this third installment of Art and Writing, we will present three works by Berthe so that you can choose the one that most motivates you to write:
#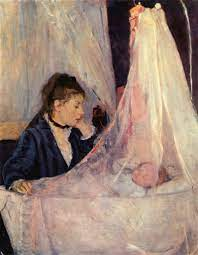 Fuente
#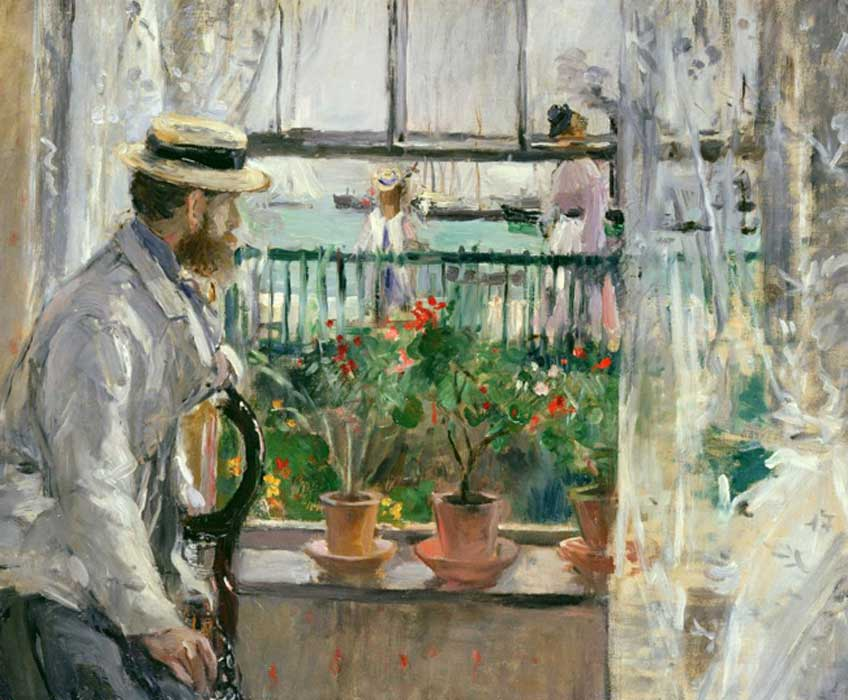 Fuente
#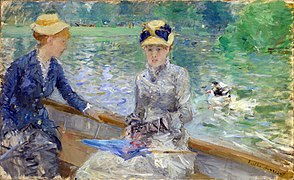 Fuente
#
What do we suggest you do?
1.- Make a narrative text, a poem, an essay or a reflection, based on this work. The minimum length 200 words. Try to be creative.
2.- Invite a friend.
3.- Vote and give reesteem so that other people can see this publication.
4.- Use the tags #steemexclusive, #writing and yes, those of the 5050, 75 and 100 clubs if you participate in some of them.
5.- Visit other participants of the dynamic and leave them a comment.
6.- Leave the link of your post in the comment box.
7.- Configure with 15% in favor of the community.