𝓦𝓱𝓪𝓽 𝓘𝓼 𝓜𝓮𝓶𝓮-𝓱𝓾𝓫 ?
Meme-enter>
Meme-hubnched meme sharing community that pays its creators and user for laughing and making others laugh .This project is completely young and full of positive possibilities .Thousand of meme are created everyday ,creator has to spend their valuable time and effort to keep the meme-cycle running .In return what does the creator gets ? Like ,Share ,karma,Hearts ?Are any of these going to help them financially ?absolutely not ? Meme-hub can help the creators to redeem their time and effort for cash .
𝐻𝑜𝓌 𝒯𝑜 𝒥𝑜𝒾𝓃 𝑀𝑒𝓂𝑒-𝐻𝓊𝒷 ?
You can visit the Website and sign up for new account .You can directly sign up using your gmail or facebook ID.As per information from the developers app development is completed and will be deployed on play store and app store soon .

𝐻𝑜𝓌 𝒯𝑜 𝑒𝒶𝓇𝓃 ?
So now you have become member of meme-hub community your only job is to create and upload dank meme on the meme hub community .You will get LULz points on the basis of following actions .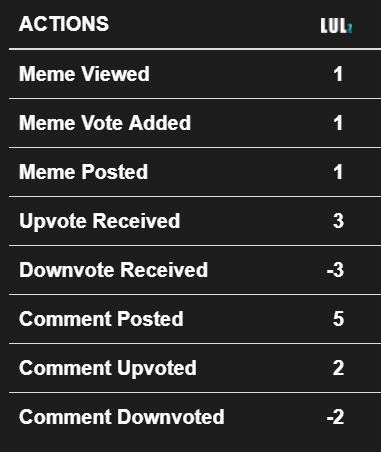 If you are not a creator then you can earn lulz by viewing ,upvoting and commenting on others creators memes .
After you earn some LULz Its time to reedem your LULz into Money Through Steemit .Take screenshot of your LULz Table.

LULz Table

post that screenshot under comment section of this post.
https://goldvoice.club/steem/@memehub/project-update-get-a-67-000sp-upvote-from-memehub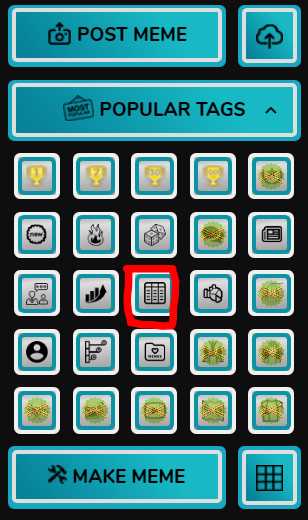 Based on your LULz Points @memehub will upvote your comment .You Can Comment several times as son as you have more enough LULz points from last time . In this way you can take advantage of this opportunity .
Note:This is Temporary Payment Method After Full release payment method will change
🆃🅷🅰🅽🅺 🆈🅾🆄 🅵🅾🆁 🅻🅴🅽🅳🅸🅽🅶 🆈🅾🆄🆁 🆅🅰🅻🆄🅰🅱🅻🅴 🆃🅸🅼🅴 🅿🅻🅴🅰🆂🅴 🅲🅾🅽🆂🅸🅳🅴🆁 🅰🅽
🆄🅿🆅🅾🆃🅴 🅰🅽🅳 🅵🅾🅻🅻🅾🆆