Have a nice day! Today I drew mountains. Recently, I often want to paint landscapes. This time I painted a mountain river with huge boulders that once fell into the water from a cliff...
And I began to draw my picture with a podmalevka. First, I drew the sky and showed the outlines of the mountain peaks themselves.
Then I drew the location of the river. It will not be very wide, but it will be rocky :-)
In the foreground, I planned to make a steep cliff, but then for some reason I changed my mind and drew a small forest hut, in which the forester himself lives.
But then I decided to experiment a little in a special program. And here's what came out of it.
1
2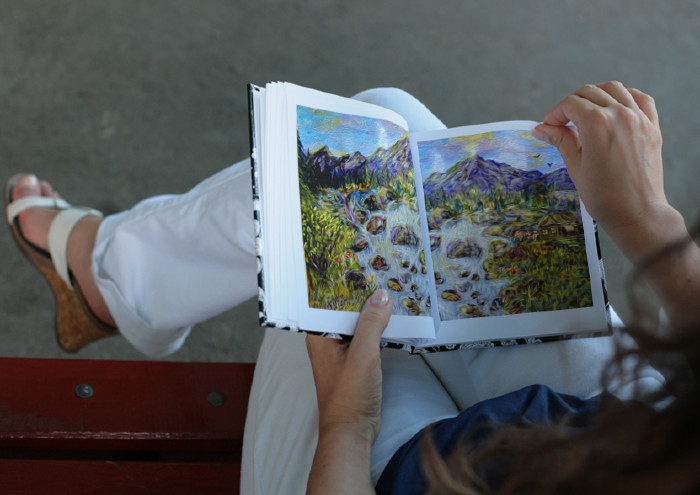 3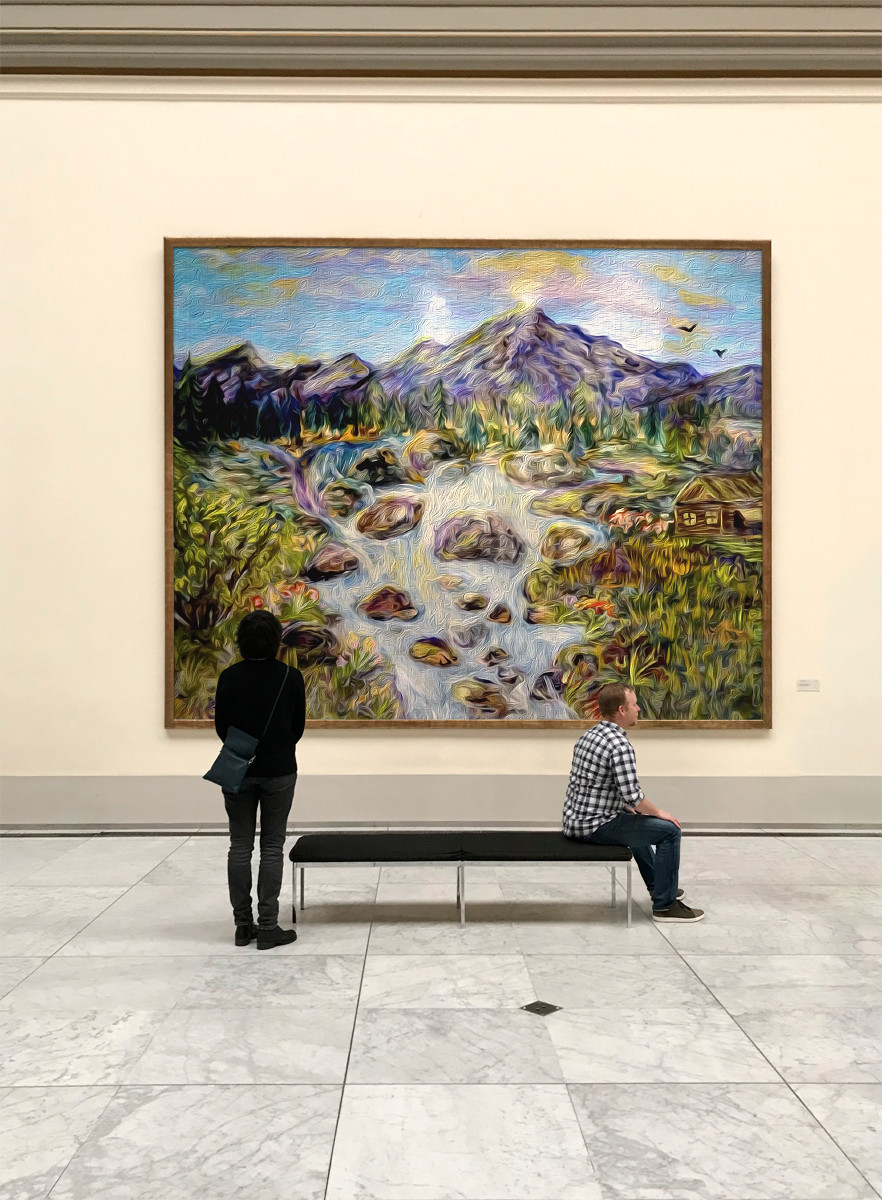 4
Which of the images did you like the most?
---
If you like my drawings, then check them out here!
Thank you for supporting me in my work! Your advice helps me a lot! I published many of my works in this portfolio on the website "Deviant Art", and in General, during the year of painting, I drew more than 100 paintings, of course some of them are just drawings, so to speak, a sample of the brush :-)
But there are also good paintings that have received approval even from professional masters of painting!
---
**Thank you for Your attention and visit.
I appreciate Your feedback and comments.
I wish you luck and have a nice day!**
Best wishes!