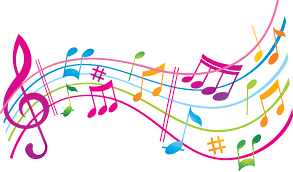 I have been looking at this new trend on Steem these last few days. I wouldnt call myself an expert in the field but i think i can grasp the idea of whats going on. :)
Most of my posts i post to Palnet as well even though not many of my supporters are Palnet stake holders. When Whaleshares was created a few months ago i started posting there as well but because that took me away from Steem i stopped going there.
But what i see here with Tribes is a way to keep all the communities on 1 blockchain and simply give them their own space to grow. It is a huge upgrade to the tag system i think.
Palnet i found very general in focus, a tribe to start them all, SteemLeo is investment focused, even though it can incorporate opinions about the market and can be very general as well.
So what i would like to see is a niche specific Tribe for Musicians and music lovers. Make it only for original content.
I have been involved in the music scene here for a while. A year and a half. Creating music for @openmic, @dtube. Ive done a number of collabs and even found a producer im hoping to have a fruitful long term collaboration.
With all that said i think the music community here (i might be biased :) ) is the one with the most talented and underappreciated parts of the STEEM community.
Not only that but i think the music community here has the highest potential to spread the word about STEEM out of any other.
Think about it.
If a musician is rewarded here, if he/she is happy creating here, will they not go out and spread the word?

Musicians play gigs, they have audiences, they perform on live television, their music is played on the radio.
Musicians by definition are attention seekers. :D You seek where you can get more exposure and by the musician getting exposure, indirectly STEEM gets exposure as well.
Musicians have a great reach that i dont think anyone has tapped into because we are, honestly, slightly disorganized. hehe. Musicians are slightly on the margins as well because they dont really dabble with crypto topics a lot or join in on popular drama or topics that are widely discussed on the blockchain by influential steemians.
It is hard to get noticed in all the talk and you can only hope people will go look into the "Music" tag to run into your content.
But what if we had our own Tribe?
Where the focus would be only on music, where collaborations would thrive and projects be created? A place where those that want to find great music and great musicians can do so. Something more developed then a simple tag with its own rewards and its own rules.
Where musicians can be "in their own".
I dont know who to talk to, i dont know if someone already started this, but i can ping @luzcypher and see if he has some thoughts. :)
I will see you guys soon with my next video. Only a week away!! Hehe
Instead of doing 10 simple covers where i would make some money, im making 1 big video where i will lose a few hundred USD...Very smarts. :D
Working hard to get the audio ready. We shootin on saturday. Yeey. :D
Bye guys. :)