Assalamualaikum
---
---
Hello dear steamians! I am so happy to have finally became a member of this great platform in the world. I'm @shopon700 from 🇧🇩Bangladesh. Today I will share my brief introduction without wasting further time let me introduce myself. Specially thanks to @mubdi-technology to introduce me this platform. Let's start.....
---
---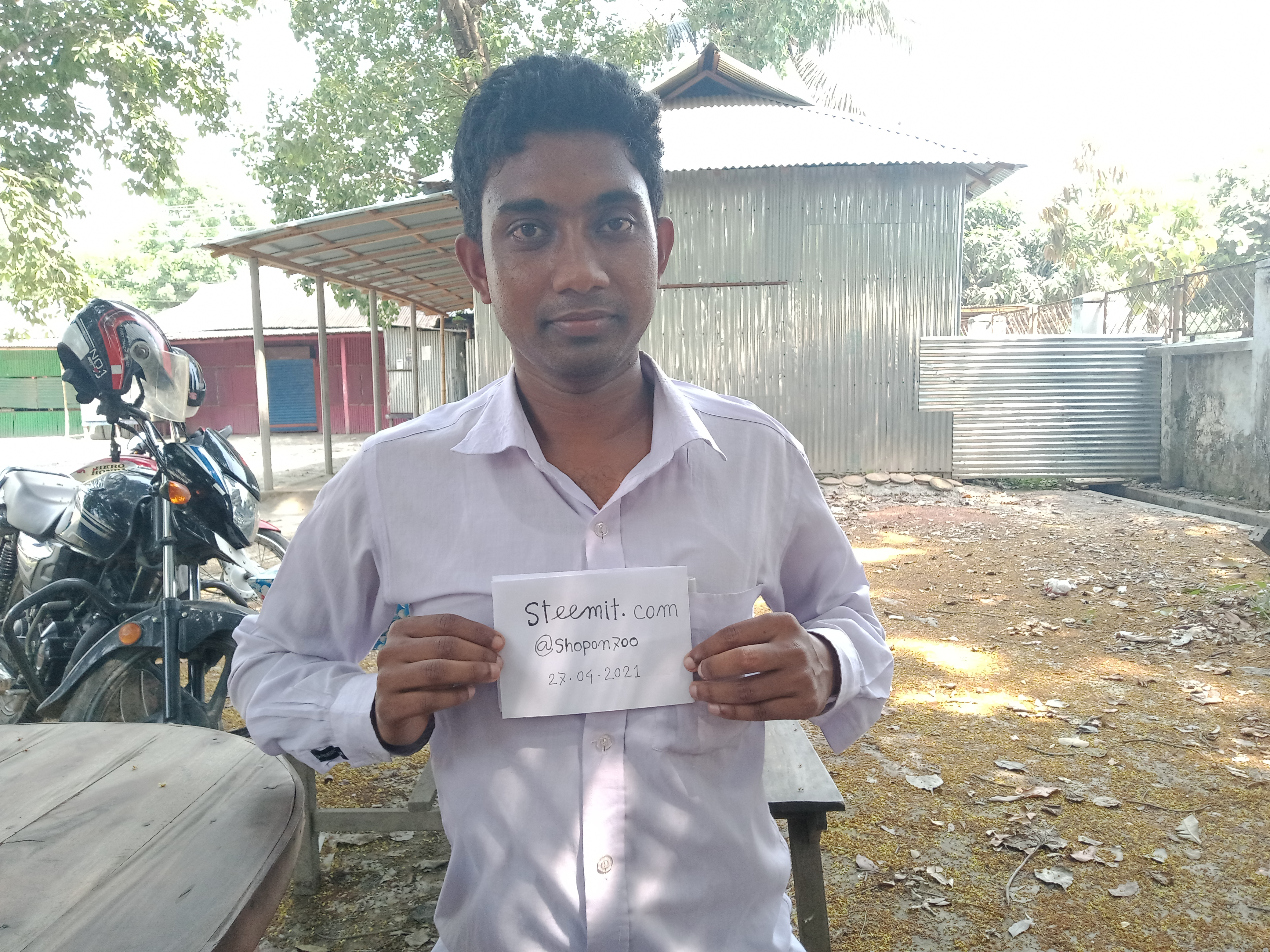 About Me
---
I am Md. Osman Gani Swapan. I am 27 years old. My village is called Dakshin Ramkhana which is located in Kurigram district of Bangladesh. The total member of my family is four. My father is a farmer, my mother is a housewife and my only elder brother is a soldier. I love my family members very much.

My Family
My Education
---
The first school in my educational life was Nur-e-Hasna Holy Child Kindergarten and Public School, which is located in Nageshwari police station of Kurigram district. I studied up to the eighth grade of this school. Later I completed SSC in 2011 from East Ramkhana High School. I completed HSC from Nageshwari Degree College in 2013. After passing Honors in Political Science from Kurigram Government College in 2018, I am currently studying at Kurigram Law College.
My Hobbies
---
I like sports very much. My favorite sports are football and carom, and gardening is one of my
favorite hobbiess.

Source
My Garden
---
My aim in life
---
My goal is to stand by the side of distressed and helpless people and serve them. Since I am a law student, I want to fight the truth for the poor and helpless people with the truth. 60% of the people in my district live below the poverty line, so the main goal and purpose of my life is to get justice from the helpless and poor people of my district who cannot hire lawyers due to lack of money.
---
How I know About Steemit
My big brother and friend @mubdi-technology introduced me to steemit.
---