Assalamu Alaikum dear steemians,
I hope everyone is well. I'm very glad to announce that I'm a STEEM DOLPHIN now. For this great achievement, I want to thank the steemit team and all the steemian friends, and colleagues for their support and love.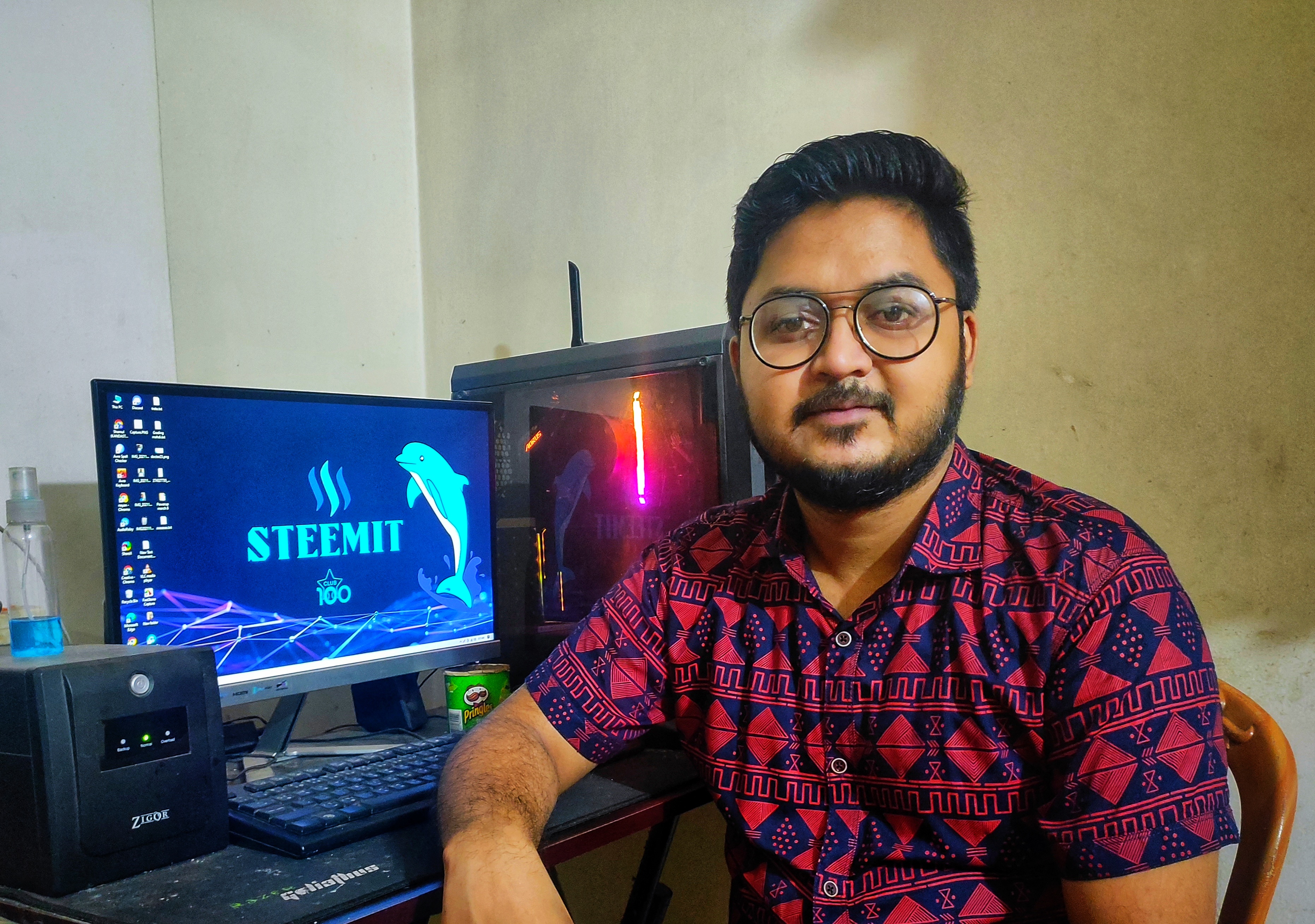 Wallpaper designed in Canva | by @shemul21
I have joined steemit on April 6, 2021 and today is April 5, 2022. My first year on Steemit has come to an end. I had never heard of Steemit before. After joining, I saw the posts of other steemians and completed the achievement posts one by one. I also joined various communities, read the pin posts, and realized the value of quality content and how to create it.
Due to some personal issues, I was away from Steemit for a while. I was very disturbed. Then I started posting on Steemit again, which keeps me occupied and distracts me from other nonsense thoughts.
Then I joined the Steemit Crypto Academy and started doing fixed introductory courses. Following that, I applied for a position as a crypto professor. In both seasons (5 and 6), I was chosen as a crypto professor. I'm also a member of the Quality Control Curation Team. I'm very grateful to the Steemit team for giving me these great opportunities and honors.
I've been following #club100 for a long time and continue powering up. In its continuity, I have powered up 477.596 STEEM today and reached 5K STEEM POWER. I'm attaching the screenshots here below.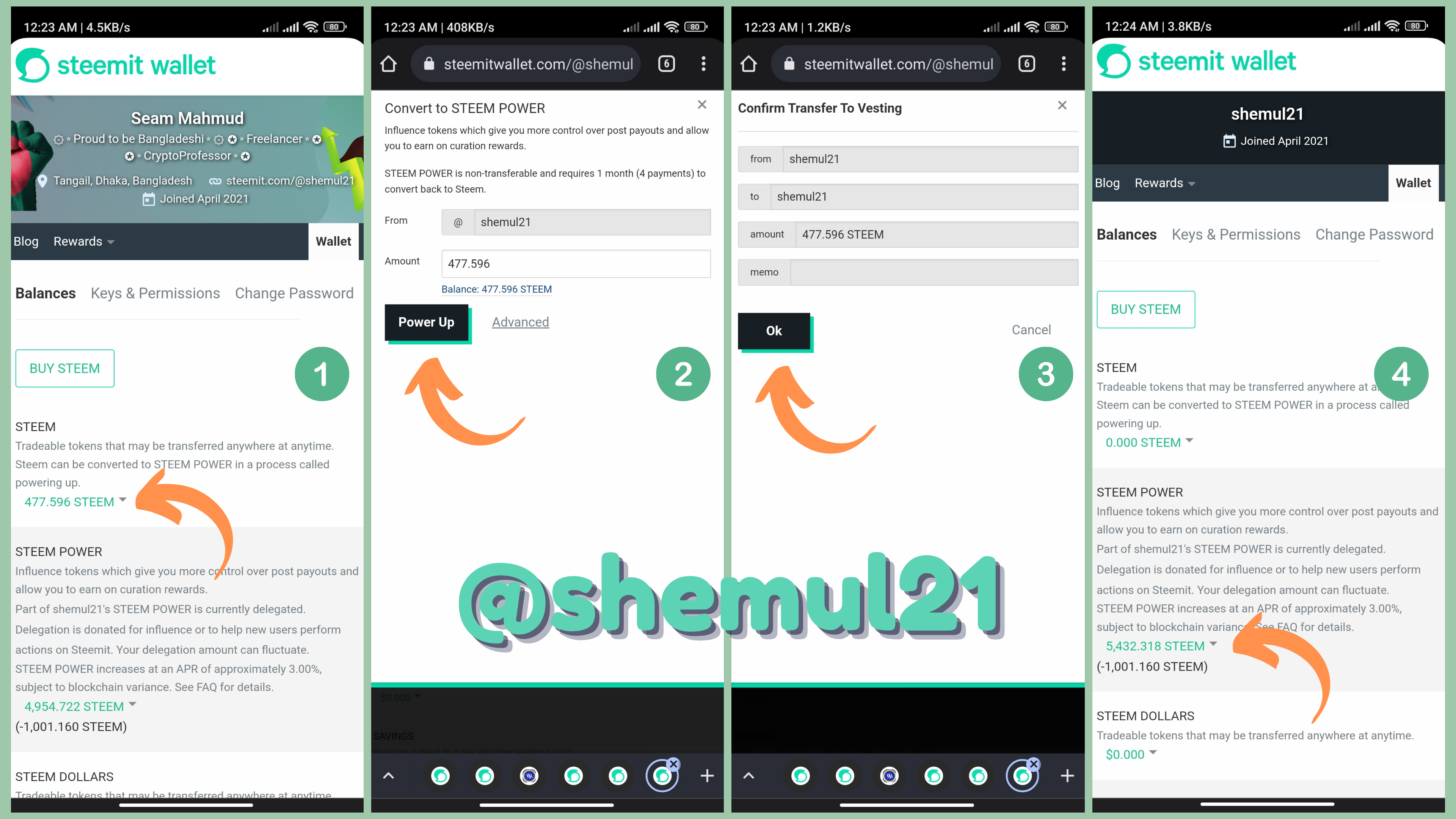 Designed in Canva | by @shemul21
Thank you for reading my short dolphin story. This isn't a feeling that can be expressed in words. However, take care, take love, stay safe, and be happy. Happy Steeming.